Granite Bay Athletes Gear Up for Fall Sports Season
After a 2020 sports season full of surprises and delays, the 2021 sports season is back up and running. Meet five dedicated Granite Bay High School athletes gearing up for their 2021 seasons. 
Why they play
Senior Anika Varma and sophomore Lauren Pierce have both been members of the acclaimed GBHS girls varsity golf team for two years.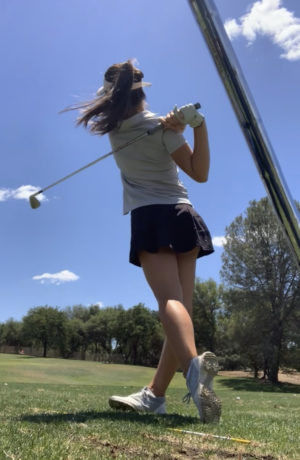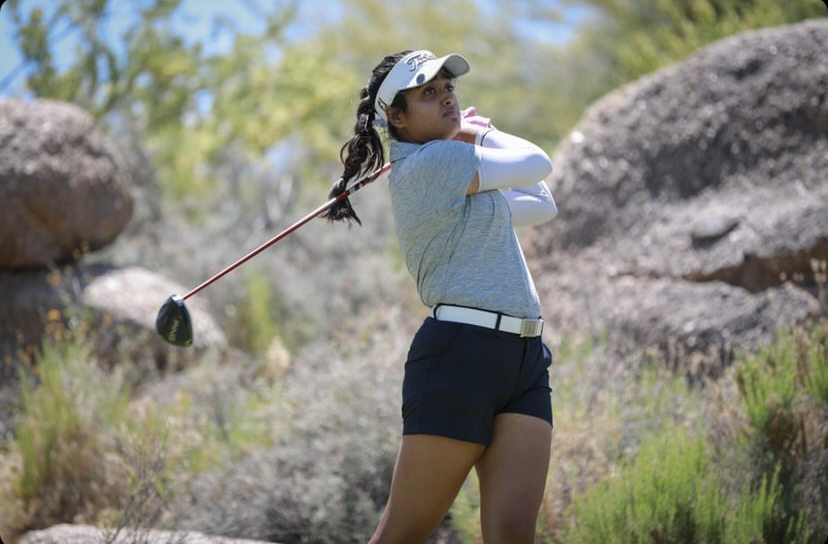 Both have years of experience in their bags; Varma, the best amateur in India, who moved primarily to the area to further her golfing career, is already committed to play for the University of Oregon. Pierce has nine years of competitive experience under her belt. 
Varma, who has been playing since age five, "gradually fell in love with the game" after first accompanying her father and older sister "for fun."
Pierce plays for the challenge. "Golf challenges me in different ways that other activities wouldn't," she said. 
Like Pierce, Malia Pilimai and Frank Cusano are both sophomores on varsity sports teams.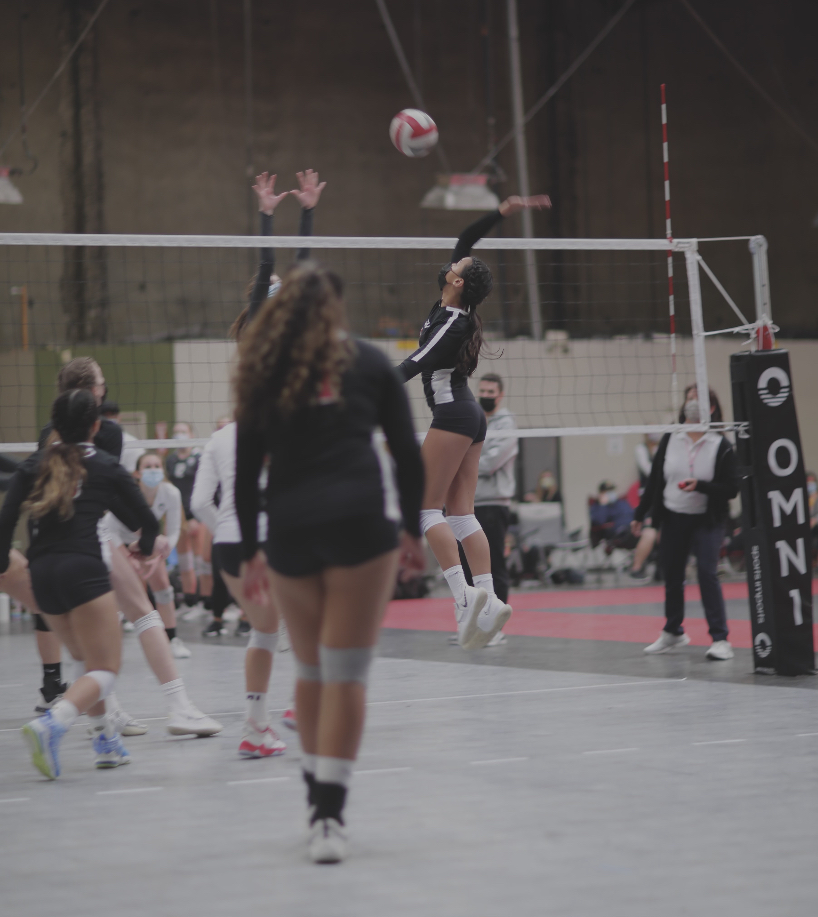 This is Pilimai's second year on the varsity team. Pilimai has been an active competitor in the club volleyball circuit since fifth grade. 
"I play because I love the rush of adrenaline it gives me and the satisfaction of success," Pilimai said. 
Cusano has been playing football competitively for seven years. 
"Ever since I can remember I have been watching my brother's football games or watching football on TV with my dad," Cusano said. "I play because I love all aspects of the game. I love being able to come together with a large group of guys you do not know and learn to trust each other so that we can be successful."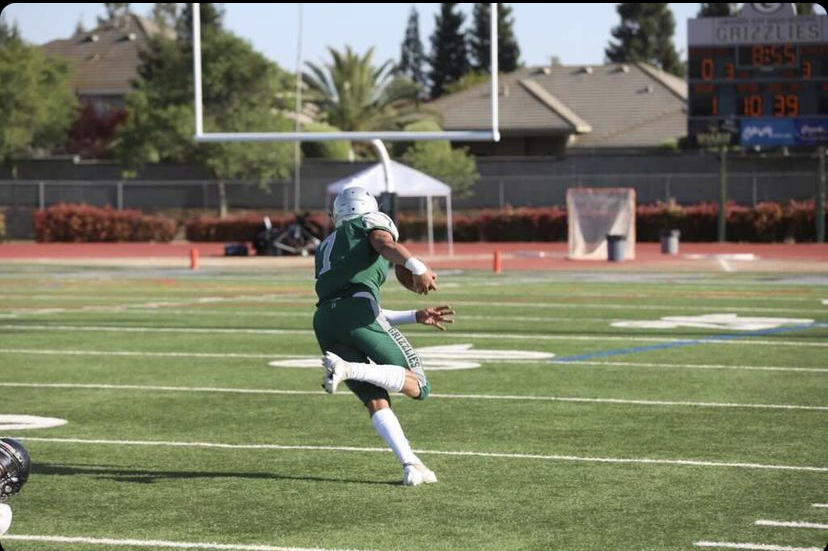 Senior Allie Jones is a fellow football lover. Jones is a seasoned varsity cheerleader who got an early start in first grade as part of  Granite Bay's Junior Grizzly Program. Since then, Jones has returned to her roots and currently coaches the younger girls on the junior Grizzly team.
''I cheer because I love football and leading school spirit," Jones said. " I also love the community it creates through the team, school and community."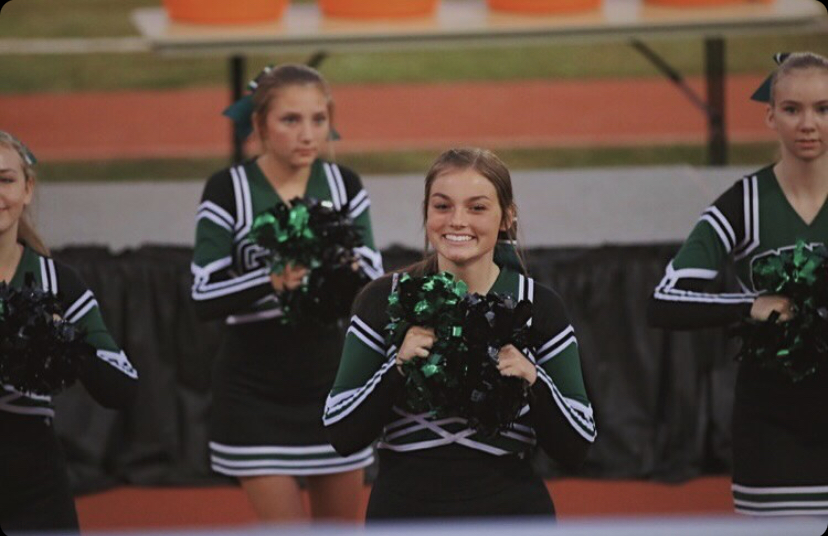 A Balancing Act
For high level athletes, balancing homework, tests, exams, friends, family, practice, games and more are just part of the daily grind. 
And as the chaos and commitment levels of the season ramp up, athletes have learned to prioritize their priorities. 
"Practices and workouts during the season take up a lot of my time,  (and) we also have to begin practice in June which is 3 months before our games even begin." Cusano said. "Outside of the mandatory commitments I also have to train and workout on my own so I can perform better."
While achieving balance can be "very hard" sometimes, at the end of the day Cusano has found it, especially now that his social and athletic lives are "intertwined."
But for Jones, her extracurricular commitments aren't limited to cheer. Aside from attending all the weekly practices and games for both the varsity Grizzly cheer team and the junior Grizzly cheer team, Jones holds two ASB student government positions.
"It's hard to balance everything, but luckily I have a really good support system of family, teachers and friends," Jones said. 
Ultimately, Jones' experience and the pursuit of enjoying and learning from the experience is what matters most to her.
"I've been able to learn when I should work on what and how to balance that because I've been doing it for so long," Jones said. "(Through my ASB student government positions) I've been able to meet new people and do those jobs better because of the connections that I have through things like cheer."
Still practice doesn't have to be unenjoyable. 
"(Just) being on the golf course makes me really happy," said Varma, who practices daily to sharpen her game. 
And balance, as hard as it may sound, is attainable for these athletes.
"I always do what's in my best interest," said Pilimai. "I make sure that at the end of the day, no matter what I'm doing, I am my first priority."
"
"I make sure that at the end of the day, no matter what I'm doing, I am my first priority.
— Malia Pilimai
On the Pressure of Pressure and Mental Health
Oftentimes the most successful athletes are those who succeed at performing under pressure, with the capability of playing to their best ability under all circumstances and distractions. 
Pressure polishes Varma's and Pierce's golf skills.
Varma even attributes much of her success to her ability to perform under pressure.
"I don't really think about the outcome, I try to focus on the present," she said.  "It is really important to not get ahead of yourself and focus on the task at hand."
Pierce agreed. 
"Playing under pressure has always made me a better golfer," Pierce said. "Knowing every shot matters makes the game more fun to play. When I'm under pressure I just think about everything I have practiced to be in the spot that I am in."
"
"Knowing every shot matters makes the game more fun to play. When I'm under pressure I just think about everything I have practiced to be in the spot that I am in.
— Lauren Pierce
For Cusano, pressure usually doesn't have any effect, positive or negative, on his football performance, because he is able to solely concentrate on the game. However his stress levels and his mental health do. 
"When I am ever stressed out or have too much on my mind, I usually don't like to train or practice which hinders my playing ability," Cusano said. 
Pressure has a two-fold effect on Pilimai's performance at volleyball games.
"Pressure typically negatively affects my playing but when I'm doing well pressure makes me more pumped up and excited," Pilimai said. "I try to remember not to get down on myself and focus on earning a point." 
Cusano and Pilimai emphasized the importance of mental health in sports and showed their support for the mental health advocacy in athletics especially in a movement that has included prominent athletes like Simone Biles and Michael Phelps. 
"I think it's great that the mental health aspect (in) athletics, and in ordinary life, is being (talked about more) because lots of people dismiss how important our mental health is and are not willing to listen to the facts," Cusano said. 
But as a cheerleader, Jones believes she faces a different kind of pressure-a pressure that generally goes even beyond games. 
"When we wear our cheer uniforms to school there's a lot of pressure to look a certain way and sometimes we can be perceived as (stereotypical movie type cheerleaders) who we aren't," Jones said.  
Going for Goals
Going into the season, athletes are excited to tackle their season goals. 
"We have a strong team this year," said Varma.  "I am excited to see where we are headed. I am looking forward to spend(ing) time with the golf team and growing as golfers and people during this golf season."
Even with the constant uncertainty that affected last year's fall season, Pierce is treating both seasons the same. 
Her big goal? 
"My goal is that (the girls varsity golf team) can make it to states and place."
Pilimai and Cusano are striving for self-improvement and are looking forward to seeing their teams succeed. 
"I want to obviously play well and be a prominent player on my team but also to be a leader and to be a great teammate," said Cusano. 
"My goal is to improve as much as possible," said Pilimai, adding she is looking forward to seeing her team advance in the playoffs. 
"I am more excited for this season than the last because we have a better shot against competition and we have a semi-normal season planned," said Pilimai.  
For Jones, the excitement is also suffused with senior sadness. 
"It is senior year so it will probably be the last time I cheer," she said. " I'm really looking forward to the overall school spirit this year because I think a lot of people are ready to have something back that seems normal." 
"My main season goal this year is to not take (the season) for granted and enjoy it while it lasts," Jones said. "I know it sounds cliche but high school flies by and especially because of COVID-19, I think everyone learned how fast things can change."
About the Contributor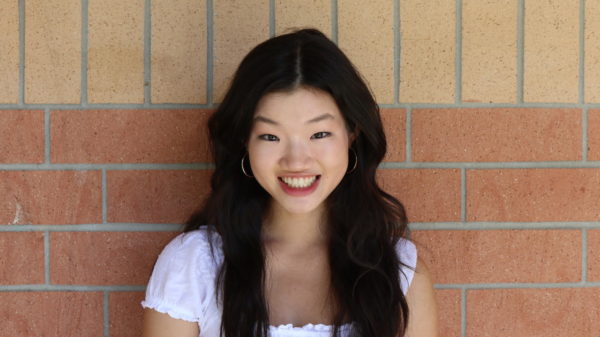 Sarah Yee, Co-Editor-in-Chief
Sarah is a senior and Co-Editor-in-Chief. This is her fourth year on the Gazette staff.