Athlete of the month: Chase Bentley hits dingers
   Years of hard work have paid off for sophomore varsity baseball player Chase Bentley, who within just the past few years, has played for the 15u USA national team, won sections for Granite Bay, and committed to Texas A&M.
   Playing the game since he was 3 years old, baseball has always been a huge part of Chase Bentley's life. He got into playing baseball because both of his brothers and his dad played. 
   "I just feel like it was in my blood to play," Chase Bentley said. 
   Chase Bentley is very close to his family, but he especially looks up to his dad because he got him into playing baseball and taught him a lot of what he knows.
   "I feel like that's a big reason why I'm so successful is because I've always had to play against (my brothers)," Chase Bentley said.
   Over the summer, Chase Bentley made the 15u USA national baseball team where he won a gold medal for his country. 
   "It was crazy because it was a span of six days. They go from 76 players to 20 and it's the best 20 players in the country. It was very nerve wracking, getting my name called and knowing that I made the team and then having to go to Mexico in such a short span of time," Chase Bentley said.
   Last year, Chase Bentley also led the Granite Bay baseball team to a sectional championship, which has only been done 1 other time over two decades ago in 2001.
   "It was really fun because it was with people that I've played with for a really long time," Chase Bentley said.
   To Chase, baseball is more than just a game, it's based on teamwork, cooperation, and building friendships with players. 
 "Chase is the guy that comes out every day with an idea of what he wants to do to get better. He is a hard worker and focused on what he needs to do to improve his game everyday," Varsity Baseball head coach Pat Esposito said.
   Chase Bentley is all around a leader on the field that many of his teammates look up to based on the things he has accomplished throughout his baseball career.
   When picking out a college, Chase Bentley was looking at Stanford University as well as a few other schools on the east coast. However, he finally made a decision on Texas A&M after many phone calls with different coaches.
   "Texas A&M just felt like home," Chase Bentley said. 
   In the offseason Chase Bentley's dad helps him better his game by going to different facilities to do training. 
   "He's gone to a place in Sacramento where a lot of professional players have trained," Brian Bentley said. 
   Even though Chase Bentley will be living far from his parents they're not too worried about it because it's only a 2.5-3 hour flight. Chase Bentley also knew that would be part of his decisions in forgoing a California school.
   Even with the major time commitment of baseball, his parents are used to it because they too grew up as athletes. Chase Bentley tries to improve himself everyday by going to the gym and training 8-10 hours per week out of his normal practice times.
About the Contributor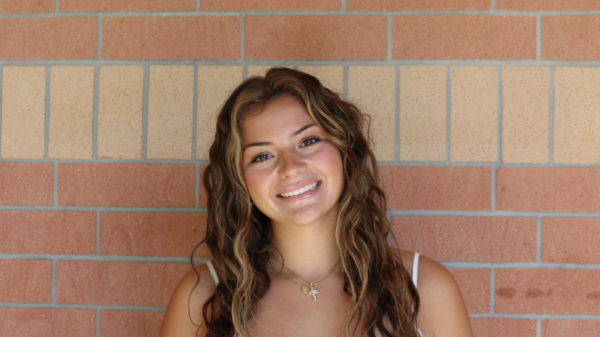 Lola Engel, Staff Writer
Lola is a Senior. This is her second year on the Gazette staff.