November 19, 2020
Self care has been popularized over the pandemic.  With more time for themselves, teens have  initiated better exercise habits and- more surprisingly skincare regimens. Many teens have turned to social...
TikTok users dance around danger
October 22, 2020
   The 2020 pandemic has managed to cause 26.5 Americans out of 500 million to turn to social media for social interaction.     Born in Sept. of 2016, TikTok has already grown to become the fifth...
Pandemic-friendly Activities: Hauntingly fun Halloween at home
October 17, 2020
   With COVID-19 drastically affecting the way everyone goes about their lives as well as keeping many at home, this Halloween isn't looking so great for party-goers and trick-or-treaters.    "It...
Starbucks drink review: Holiday lineup
January 5, 2021
During this winter season, Starbucks has two holiday drinks that have stood out to me the most: The Peppermint Mocha (PM) and the Caramel Brulee Latte (CBL). I wanted to review the drinks to see if they were worth all the celebration, so I made my...
September 29, 2020
   With just the right balance of sweetness and creaminess, it's the only treat that seems to truly brighten my mood, or catch the attention of my textbook glued eyes.     With its flavorful tea and chewy tapioca pearls, boba milk tea seems...
Food Review: Bubble University
September 23, 2020
   I was particularly excited for this review. I find it exceedingly difficult to turn down an opportunity to get some boba.    Bubble University is one boba shop that I used to frequent a lot before Ding Tea opened nearby. There had never been...
February 24, 2021
Unsatisfying, scattered, and falling short were a few words that came to mind when watching Wonder Woman 1984.  It starts out as Diana as a very young...
January 5, 2021
Off-beat, quirky, emotional and heartfelt. Miranda July's "Kajillionaire" follows the journey of Old Dolio Dyne (named by her parents after a...
October 15, 2020
   "Enola Holmes" is the best film of 2020 so far, and from my perspective that statement is unarguable. I was disappointed in myself for thinking...

Viral songs: "Drivers license" and "Good days"
February 26, 2021
Two New tear-jerking and popular songs: "Drivers license" and Good days" by Megan Brown[/infographic]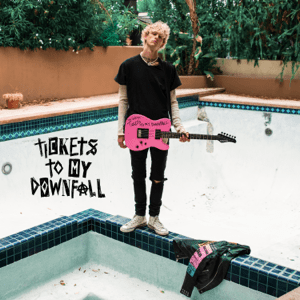 Music Review: Tickets to My Downfall
October 16, 2020
   Pop-punk is back.    At least that's what the comments say under all of artist Machine Gun Kelly's latest music videos.    For those...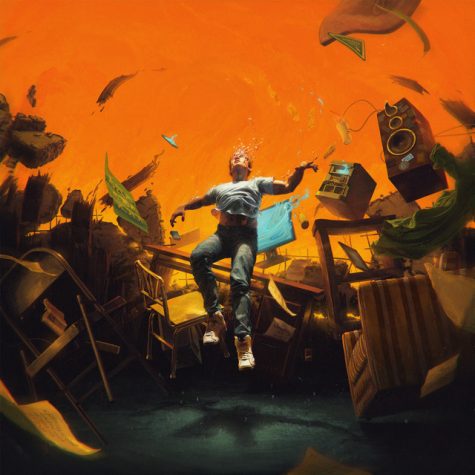 September 25, 2020
   On July 16, 2020, the Maryland based rapper, Logic, announced on Twitter that he would be releasing his sixth and final studio album under the title...