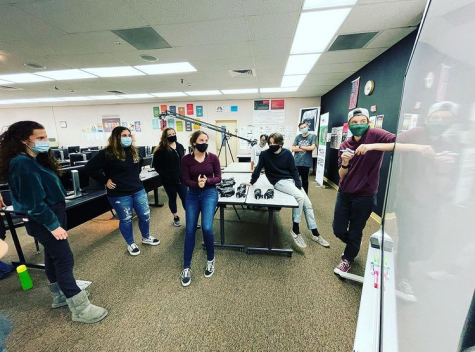 Elise Fisher, Staff Writer
February 22, 2021
It seems almost impossible that there wouldn't be a sports game, event, dance or interview to talk about in the school's morning bulletin, but with no one at school, that's...
January 19, 2021
Annie Johng is a freshman who moved from Texas.  "We moved because we wanted a change of environment since Cali and...
"The Guy to be Around:" Richard Grube
January 19, 2021
Freshman Richard Grube, describes himself as "the guy to be around." But for Grube, his dad has also been "the guy...
The Student Activist: Kriti Vasudevan
January 19, 2021
Junior year is notorious for its challenges but this year has made it even tougher. For junior Kriti Vasudevan this was...
How to debate: Conveying your side effectively
December 1, 2020
Be mindful of the situation, especially when touching on someone's personal life.
November 30, 2020
The divisive 2020 election, emotional pressure of COVID-19 and increased passion behind the Black Lives Matter movement has...
Students hit the brakes on driving tests during Covid-19
October 22, 2020
The pandemic has caused huge milestones to be pushed back or brushed aside. Teenagers getting their drivers' licenses...