Classroom Compromise: District works to accommodate all teachers' needs as schools reopen
Reopening prompts uncertainty as many teachers' requests to teach remotely are denied
Leading up to the district's reopening 178 teachers who believed they would be teaching from home had the rug pulled out from underneath them and discovered they would be coming back to school in just over a week.
On September 8, 248 Roseville Joint Union High School District teachers put in requests to continue practicing remote learning due to a risk to personal health, at-risk family members or childcare.
But on September 30, just over a week before schools would be reopening, the majority of those requests were denied by the district.
"The district seems to me to be focusing more on the needs of students and their families than on the needs of staff and their families," said physics teacher Trevor Lynn, who requested to teach remotely due to personal health reasons. "Of course, the purpose of school is to provide for students, but there seems to be a hyperfocus on coming back to campus that overrides a lot of scientific evidence and common sense."
Many of the teachers with a doctor's recommendation to stay home had been denied and were told that only those with a much stricter doctor's restriction would be allowed to teach remotely. These restrictions are much more rare, and bar the teacher from certain activities due to health-related factors. 
The denial of recommendation doctors' notes was meant to decrease the number of teachers working from home.
 "There is a challenge with implementing the hybrid model in mid-term because we need enough teachers to be on campus to supervise students," Interim Superintendent Jess Borjon said. "We also understand that teachers require accommodations and we're working hard to balance those two things."       
This brought up concern among teachers with medical conditions that may not have qualified for a doctor's restriction, and while each school is taking the necessary precautions, there are extremely high stakes for hybrid learning.
"There will always be honest mistakes, especially when friends finally see each other again after months of isolation, but there are also members of our community who don't take this pandemic seriously," Lynn said. "The policies are sound, but sound policy doesn't always translate to sound practice."
Before the district reopened, Oakmont High School had three known positive COVID-19 cases and Roseville High School had one.
Following this announcement, the district and the Roseville Secondary Education Association went into negotiations.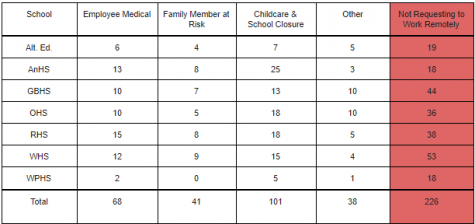 "We care deeply about the employees of our district. We want everyone to be healthy. We want everyone to be safe," Assistant Superintendent Brad Basham said. "But we also can't lose sight of what our mission is, which is to provide a world class education to our students."
After a long game of tug of war, the two parties came to a compromise. On October 2, it was announced that the district would be granting nearly 70 teachers' requests (10 teachers per school) out of the 248 requests. 
"We do need some teachers to show up in the classroom or it just won't work," RJUHSD Board President Andrew Tagg said. "We are trying to be accommodating on the childcare issue too."
These 70 faculty members all come from teachers with health issues that make them at-risk.
Unfortunately, leeway was small in these negotiations, and those living with at-risk individuals or those with childcare struggles were not approved.

This left the other 178 requests in a vulnerable position struggling to accommodate their specific needs as the countdown to reopening hit just over a week.
"Teachers are a vital part of schools as well, and while we are used to going above and beyond for our students, potentially risking the lives of our families is too much," Lynn said. "If the district can't figure out a way to make a hybrid schedule work while letting teachers work from home, then they shouldn't move to a hybrid schedule."
Throughout the following week, there was an onslaught of discussions and emails working on the final details up until when the students would be returning to school.

For teachers who do end up providing remote instruction, their students will be supervised by an on-site teacher who will receive an additional $2500 for covering a class they are not credentialed for and a $3500 for a class for which they are credentialed.
With 70 teachers suddenly off the table, principals had to quickly try to fill the missing periods. With a lack of volunteers, the on-site teachers have little say in whether they are covering their contemporaries' empty classrooms.
"We are stretched really thin right now; I am not sure we can accommodate anyone else," Basham said. "For every one teacher that is teaching remotely we have to find three teachers to provide that supervision."
Teachers can manually appeal the denial and settle the matter with the human resources department if it is deemed necessary.
To combat some of the extreme cases, on October 6, principals of the district were given the ability to move around teachers as they see fit to accommodate those with difficult childcare or family situations.
After a long month of back and forth negotiations, conditions between the RSEA and the district are tense.
"This has been very difficult on all of us and I hope we can find it within ourselves to provide some grace and understanding to our friends and colleagues who are doing their very best to help us get through this crazy and stressful time," Basham said.
Now that hybrid learning is starting up it can feel like being stuck between a rock and a hard place. For many teachers, their only choice is to take a leave of absence for the sake of their family or their health.
As key players are being shifted around, there is an air of uncertainty going into hybrid learning. The months of preparing, planning, and compromises will be coming to fruition this October, and the district and RSEA can only hope that these sacrifices pan out.
Five days before hybrid learning began, Lynn had still not received an official letter verifying his remote status.
About the Contributor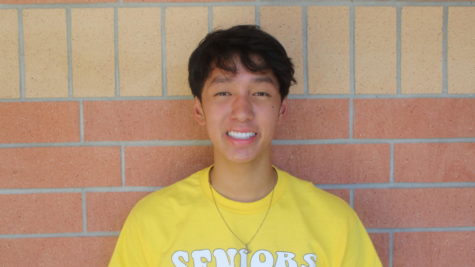 Justin Ha, Co-editor-in-chief
Justin is a senior and co-editor-in-chief. This is his fourth year on the Gazette staff.