COVID-19 vaccine rollout ramps up across Placer County
Local healthcare providers work to supply enough vaccines to those currently eligible in the community
Placer County is currently administering COVID-19 vaccines to health care personnel in Phase 1a, as well as residents over the age of 65 and workers in specific employment-based sectors such as education, childcare, and emergency services in Phase 1b. This growing number of eligible patients has created obstacles for many vaccine providers. 
"What is limiting appointments is the very limited supply of vaccine California is receiving from the federal government," a media spokesperson for Kaiser Permanente Roseville Medical Center said. "We are receiving a small supply of vaccines in comparison to our membership; we have received only enough to vaccinate 4.5% of our California members. Further, we are notified how much vaccine we will receive on a weekly basis with quantities varying each week, making it very difficult to confidently schedule appointments very far in advance."
This uncertainty has raised concern about whether vaccine providers such as Kaiser Permanente, Sutter Health, Placer County Public Health, and Safeway pharmacies, have enough vaccines available to supply the community with.
"In Northern California, we have more than 270,000 members older than 75 and yet we are only receiving an average of 25,000 doses per week, which is also being used to vaccinate the health care worker population," the spokesperson said. "Our allocations are not matching the percentage of the eligible population for which we are responsible."
According to Dr. Rob Oldham, Placer County's Director of Health and Human Services and Interim Public Health Officer, close to 51,000 doses have already been administered to residents across the county as of February 4. With new strategies and more time, officials are hoping to increase this number. 
"Vaccine supply remains the single largest barrier to our vaccination efforts, as our capacity to administer vaccine currently exceeds the supply we are receiving," Oldham said. "Our allotments have been highly variable which has also made planning difficult. We hope to see the supply increase in the coming weeks."
The two major vaccines currently in circulation, Pfizer and Moderna, require two doses, given three and four weeks apart respectively, calling for a structured organization as to how second doses are distributed by health care providers.
"At one point, the state (in anticipation of federal reserves) encouraged counties to use a portion of second doses as first doses," Oldham said. "Given the unreliability of allocations, Placer County has generally not been using second doses as first doses to ensure we don't leave folks in the lurch, and we anticipate being able to fully book second dose appointments in the coming weeks without issue." 
"
Given the unreliability of allocations, Placer County has generally not been using second doses as first doses to ensure we don't leave folks in the lurch, and we anticipate being able to fully book second dose appointments in the coming weeks without issue.
— Rob Oldham
Vaccine distribution is continuously improving to ensure that residents' experience is as easy as possible.
In addition to healthcare providers falling under Phase 1a, education providers of Placer County are also currently in the process of being vaccinated.
Natalie Elkin, a psychology teacher at GBHS, received her vaccine in late January and described the process as both smooth and organized.
"(The clinic is) incredibly efficient, prepared and able to handle hundreds of people every day," Elkin said. "We social distanced in line, (and) our identity and clearance were checked. We were directed to one of probably 25 tables where there was a clerk and a health care worker. I was given an explanation about the vaccine (and) what to expect, then I got the shot in my arm, and moved to the waiting area where I sat for 15 minutes to make sure I didn't have a bad reaction."
Unfortunately, the timeline as to when minors will be able to receive their vaccinations is still up in the air.
"Currently the Pfizer vaccine has only been approved for those aged 16 (and older) and the Moderna has been approved for those aged 18 (and older)," Oldham said. "There are now more clinical trials occurring for younger populations. It's hard to pinpoint exactly when these trials will complete and the vaccines will be approved for youth, but some are estimating (by) the summer."
Placer County officials are doing their best to educate and bring awareness to residents due to the growing confusion in regards to vaccines and how to access them.
"We are doing what we can to ensure that residents understand how and when they can access vaccines," Oldham said. "Many of us will access vaccines through our primary health care providers. Therefore, it is key to make sure your current contact information is on file with them. A breakdown of the major local providers, who they are vaccinating and information on how to schedule appointments is available on (Placer County's Health and Human Services website)." 
Although the progression of vaccine distribution is not exact nor fully predictable, seeking reliable information and resources can ensure residents are prepared for what is to come.
"We encourage folks to follow official channels such as County social media platforms to receive accurate information," Oldham said. "We are also working closely with community-based organizations who already have trusted relationships with many populations in our community that might experience vaccine hesitancy. We are arming these CBOs with tools to help share accurate information and build trust."
About the Contributor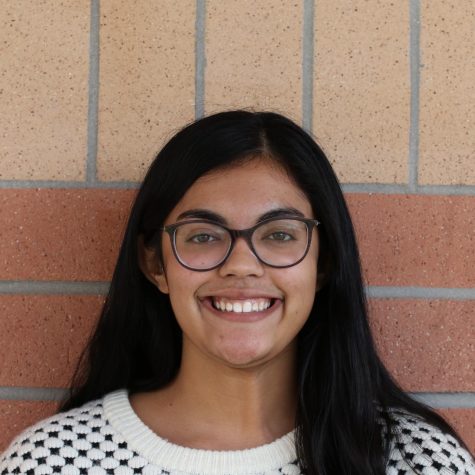 Mareesa Islam, Co-Editor-in-Chief
Mareesa, a senior, is one of the editors-in-chief, and this is her second year on the Gazette staff.