Game Review: "Animal Crossing: New Horizons"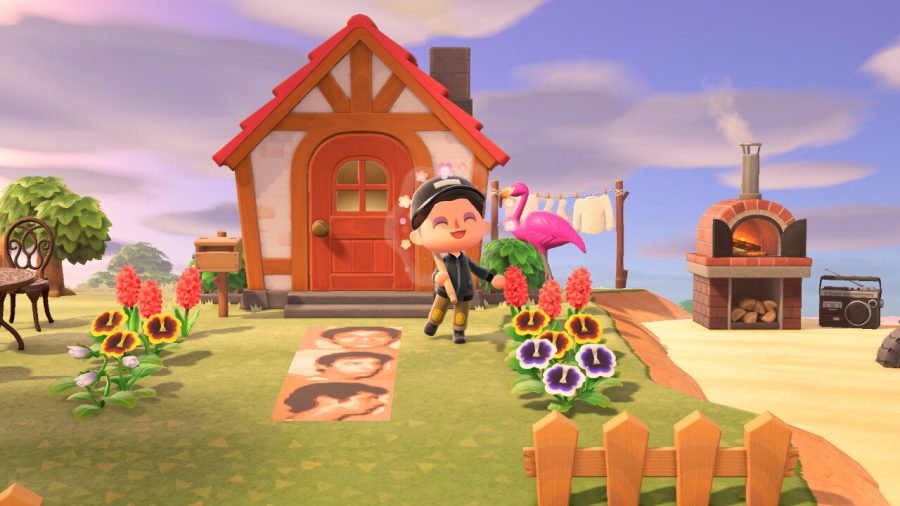 Despite being cooped up in my house, locked in Zoom calls, watching endless assignments,  etching the days which have passed into my wall with a #2 pencil, I have enjoyed the time I've spent indoors. Yet while many have been blasting demons away listening to the thrilling original soundtrack only a Doom game could have, I have been planting gardens on my island for my neighbors and fishing on the beach (and also playing Doom: Eternal).
Animal Crossing: New Horizons, which could be described as the polar opposite of Doom, is a game that progresses in real-time as you develop a town of animal villagers and design it to be the perfect getaway. It was originally created to help its creator, Katsuya Eguchi, fight loneliness while away from his family as he developed games for Nintendo.
Due to our current circumstances, staying at home has become a necessity in order to ensure optimal health, thus drastically reducing the social interactions we are able to have. New Horizons, however, comes to save the day with the perfect getaway package.
To begin with, you are taken away to a deserted island to live with Tom Nook (the money-hungry CEO of Nook Inc, the company sponsoring your getaway), two other neighbors, and mother nature. It's your job to set up shop and develop your home away from home.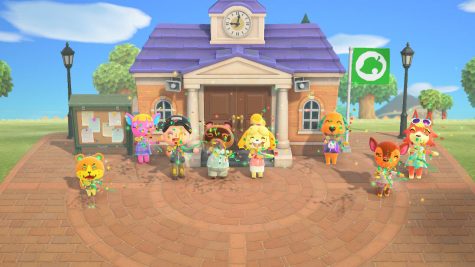 Every aspect of New Horizons has been refined to perfection to stand out from its predecessors. Its dense zoology and natural fauna cast a huge net for the possibilities of what you might find. The new museum for displaying your finds is so intricate I couldn't believe what I was seeing when its doors opened for the first time. Despite being animals, the villagers have never felt so alive. 
Contrary to other entries in the series, Animal Crossing: New Horizons has you start with nothing. No museum, no shops, no town hall; it is now up to you to decide where it all goes. Your tools break and need to be replaced and half of your island is inaccessible at first. 
While its reliance on a "DIY" crafting system makes progression a bit slower and means you have to wait a bit longer before you see some mainstay buildings, it is a welcome addition to the series. The feeling of accomplishment you get when you finally get enough bells to pay for Tom Nook's greed is immeasurable.
Despite its first inception being two decades its senior, the controls feel the exact same as they did in 2001. Fishing and bug-catching are just as good as they once were, utilizing the joy-cons to help demonstrate just how big the fish you just caught really is.
Compared to its predecessors, New Horizons is absolutely gorgeous. From the golden glow of its mornings to the stunning display of its nights, the game continues to amaze me each time I pick up the controller. 
One of my favorite aspects of the game is being able to visit my friends' islands and see the towns they build. Luckily, they don't enforce social distancing on deserted islands.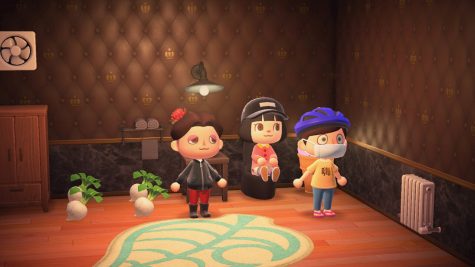 It doesn't need to be left to an Animal Crossing review to say that we've come upon some bad days. It can feel like you're suffocating when the days get worse before they get better. Touted for its therapeutic gameplay and music since the series' inception, Animal Crossing is there to provide some much-needed relaxation in these trying times.
I can't tell you a video game will fix the world. However, if you're looking for a pit stop in the marathon that life has become, Tom Nook has you covered.
Rating: 5/5
Quick Take: Nearly eight years since its last installment, Animal Crossing: New Horizons is a love letter to what makes the series so unique. With its newfound emphasis on full customization, interactivity, and a world so intricately detailed you see something new every day, this title is the quarantine hobby you've been looking for.