Bridgerton bridges casting barriers in a first step
   Bridgerton builds bridges between Indian and British cultures in the second installment of one of this generation's guiltiest and gutsiest pleasures. 
   Adapted off Julia Quinn's bestselling novels of the same name, 'Bridgerton' under acclaimed director Shonda Rhimes builds off ambitious casting choices featuring actors of color in the traditionally white roles of regency England. 
   Enter the Sharma sisters, the newest of the Ton to seek love and liability among England's highest society in the early 19th century. 
   In canon, the Sharma sisters are the Scheffields: Edwina is blonde and blue-eyed and Kate is 21, five years younger than her series counterpart and already declared a spinster. In the series, the Sharma sisters are newly arrived from India and embraced by English society. Younger sister Edwina is desired as Queen Charlotte's crowned diamond, the pinnacle of grace and beauty in the marriage market while heroine Kate finds the love she still does not seek.  
   Integrated into these scandalous storylines are small touches of culture South Asian viewers find significant.
   From string covers of iconic Bollywood songs like 'Kabhi Khushi Kabhie Gham,' in the background to "haldi," a traditional North Indian wedding ceremony at the forefront of episode six, 'Bridgerton' sets itself apart from both its Hollywood predecessors for its celebration of culture that delves beyond the casting choices. 
   "There's like a little Indian touch. There was a scene where Kate was like, 'I hate English tea,' and I also hate English tea," senior Jashan Singh said. Singh is Sikh and North Indian. 
   Before 'Bridgerton' for South Asian youth, there was Ravi from 'Jessie,' Baljeet in 'Phineas and Ferb' and most recently, Devi Vishakumar in Mindy Kaling's project 'Never Have I Ever,' a character particularly exulted for breaking South Asian actresses onto mainstream teen television.
   When junior Hafsah Mahmood reflects on South Asian representation growing up, she sees stereotypes. 
"
'Bridgerton' is just completely different. They just flawlessly seamlessly included their culture like they would with any other culture, without having to ridicule it or make fun of it.
— junior Hafsah Mohmood
   "In Hollywood, I feel like there's not much Indian representation at all..(and)  when there is representation, it's like  'Never have I Ever' with the smart girl who just makes dumb decisions…and in general, it makes (Indian culture) a lot easier to make fun of," Mahmood said. "Bridgerton is just completely different. They just flawlessly seamlessly included their culture like they would with any other culture, without having to ridicule it or make fun of it."
   Indian viewers also appreciated that the Sharmas were darker-skinned given the colorist casting history and beauty standards of Bollywood. 
  "I watch South Indian and North Indian movies and they will only cast light-skinned characters if there's even supposed to be a dark-skinned girl like (in) this Punjabi movie that I watched, they took a light-skinned girl and gave her dark makeup and I was just like, 'what is going on?'" sophomore Saihaj Cheema said. "To see women like (the Sharmas) be recognized for their intelligence…ties to their culture,  personalities, and their beauty…people see beyond the color of their skin, which doesn't even happen in India. The fact that people in Bridgerton are being represented in such an amazing way made me feel so happy."
   Still even 'Bridgerton,' in all of its "color-conscious," casting cannot escape criticism-many critique the show for its hypocrisy in failing to completely deliver the color-conscious casting experience it touts. 
   By definition, color-conscious casting and color-blind casting mean exactly what they imply. Color conscious casting considers the race, ethnicity, and sexuality of the actor/actress in the role while color-blind casting does not consider any of this and is fully merit-based.
   While celebrating the beauty of Indian culture, 'Bridgerton' makes no attempt to criticize the ugly head of racism and colonialism that would have reared itself towards the Sharmas, as darker-skinned Indians in the early 19th century. 
   This historical inaccuracy has been professor Sujatha Moni's "problem with the show." Moni is the women and gender department studies chair with a specialty in post-colonial studies of women in South Asia. 
"A lot of people noticed darker-skinned characters played lower-ranked roles within the show, where lighter-skinned black people played higher rank roles within the show. So here you have this interesting situation where we have darker-skinned Indian representing characters in the show, but nobody is showing any sort of racial discrimination towards them, almost creating this mythical image of this society as colorblind," Moni said.  
   The Sharmas' not only existence but praise in the highest nethers of regency England's social class is highly unlikely. 
   Bridgeton's early 19th-century setting occurs at "the height of British colonialism in India (where) Indians were perceived as the inferior uncivilized community," Moni says. 
   "Casting and just putting Black characters or South Asian characters in prominent roles, even as protagonists, is not sufficient," Moni said.  The issue of racism still needs to be addressed…The very fact that the show does not even address colonialism while inserting Indian characters into it,  is the starting point of the problem. There is a whole hierarchy here where the Indian characters would not even have been allowed to occupy the same space and platform as the British characters in the show."
"
Casting and just putting Black characters or South Asian characters in prominent roles, even as protagonists, is not sufficient. The issue of racism still needs to be addressed.
— professor Sujatha Moni at Sacramento State University
   The historical lack of racism seen towards the Sharmas in 'Bridgerton' has very real modern consequences. 
   Moni recognized that producers likely didn't include racism as a main theme because the topic can alienate viewers and truth be told,  "they wanted to probably make this a popular show." 
   It seems a complex relationship exists between South Asian viewers and Bridgerton's South Asian representation; while South Asian viewers applaud the representation, many call for 'Bridgerton' to do more in its recognition of racism.  
   Moni in particular calls upon Shonda Rhimes to extend beyond superficial representation of diversity. 
   "Shonda Rhimes is one of those few women producers, who has that position of power and privilege and she needs to use that to uplift and to create greater awareness around these compelling needs of our time. The show does represent sexism in society but it doesn't offer a rigorous critique of sexism or racism…or colonialism for that matter that I'd like to see." 
   Singh as a Sikh wants more "accurate representation and more Sikh representation…for her Sikh brothers and sisters.''
   Moni can only continue to affirm the importance of recognizing racism. 
   "During the period of colonialism, racism is not something that existed and was done even after slavery ended. Racism is here and now."
About the Contributor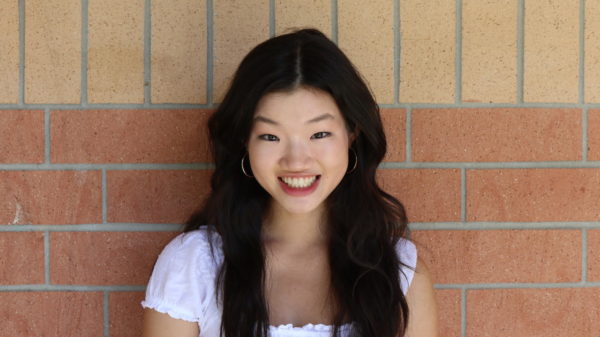 Sarah Yee, Co-Editor-in-Chief
Sarah is a senior and Co-Editor-in-Chief. This is her fourth year on the Gazette staff.