Students ticketed for parking violations by California Highway Patrol
Approximately 40 students have received parking tickets since Thursday, Feb. 9 for parking in either the fire lane or at the end of a lane in the main parking lot. 
Ethan Timoce, a senior, was towed from the main Granite Bay High School parking lot on Feb. 10, Friday. Timoce received a ticket for $150, and had to pay a fee of $400 to get his car from Auburn California Highway Patrol. 
Timoce was picked up from school by his brother after his car was towed, who left work to pick him up. His dad also left work to help him get his car back. 
"I ruined his whole day at work because he had to come and get it because he's a registered driver," Timoce said. 
The school sent a warning email on Aug. 8 to remind students of areas they may not park in and that juniors and seniors need a permit to park in the main lot.
The first time students received tickets while parked in the main lot was Thursday, Feb. 9.
"CHP has been made aware by members of our community of the ongoing issues of illegal parking in our lot. CHP has chosen to enforce both parking and traffic violations at Granite Bay High School," Wetteland wrote in an email to parents and students on Feb. 10, after school. 
"This is another courtesy communication to our families in hopes to avoid further citations and to keep our parking lot safe by allowing emergency vehicles access to our school," Wetteland wrote. 
CHP was not notified of the violations by GBHS administrators, but through monitoring the parking lot and from community members. 
"CHP decided to come out and start ticketing … cars that were illegally parked," Wetteland said. 
CHP has jurisdiction over the school zone when it comes to ticketing cars and monitoring the ability of emergency vehicles, especially fire trucks, to safely access all parts of the parking lot. 
Tickets were around $140 on average. 
CHP did not notify the school about tickets, but did tell them that a car was towed. Timoce was called to the front office before the school day ended to be notified that his car was towed. 
The main parking lot is meant to be reserved for juniors and seniors that can drive and who receive parking permits from the school. Sophomores are not permitted to park in the lot, and must park at Feist, the smaller library parking lot or on the street.
Because the school is landlocked, they are unable to add parking spots. 
"If we had more spots, it would be fantastic, however, that's not feasible," Wetteland said.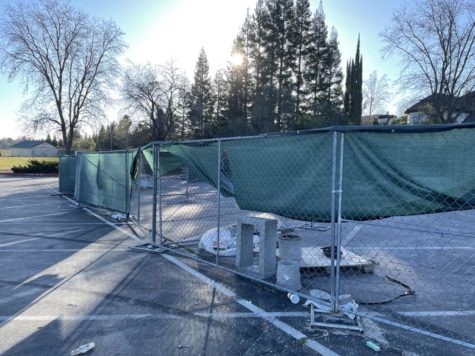 Since Sept. 1, the main parking lot at Granite Bay has been short 36 spots due to the construction of a new ticket booth and bathroom complex in the football stadium. 
The construction company asked for a certain amount of space to store materials which prompted a fenced off area at the far end of the lot. Construction is set to be completed in or by the summer. 
With these spots lost, Wetteland estimates that there are around 330 spots available in the main lot. 
Students were informed of this change as well as guidelines about where to park outside of the lot through an email from the school in August.
"You can't expect everyone to park legally when you've gotten rid of about 40 spots," James Notley said. Notley is a senior who has received a warning for parking at the end of a lane. 
GBHS administration has been encouraging students to park on the street, arrive earlier and carpool. In the fall, an email encouraged walking or biking to school. 
"If you arrive early (approximately around 8AM) you increase your chances of finding parking in a legal parking spot," Wetteland wrote in the most recent notice to families. 
School starts at 8:30 a.m.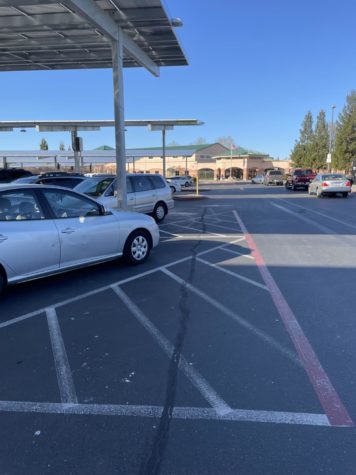 "I don't think it's really a feasible solution because I know a lot of people get here early and you can get the good parking spots. But if everyone were to get there at that time, we'd have the same problem with no one getting parking spots, just 30 minutes earlier than usual," Notley said. 
Instead, Notley believes many spots are lost to students leaving too much space when they parallel park, and the school could paint guidelines for those spots to address this.
"There's more they could do to fix the parking problem rather than just enforcing the rules without making accommodations for everyone who has to get here by car," Notley said.
Senior Zaire Collier expressed similar issues with parking. Collier drives from Antelope each morning and leaves at around 7:35 or 7:45 a.m. to get a parking spot at 8 a.m.
Collier often runs into traffic on his way to school and then has to park on the street, Feist Park or at a friend's house. 
"Having a senior parking lot does make it difficult because of seniors coming in late," Collier said.
Many seniors have no 1st period class making it appear as if spots are available, but senior spots are reserved for those students. 
"Sometimes you have days where you wake up late…life happens. There's quizzes that I might have to miss or tests. Especially when a teacher likes to get going early it kind of can cut into your learning experience at times," Collier said.
Wetteland reiterates sophomores parking outside of the lot to allow students with permits to park in the lot.
"Don't park in somebody's spot that you're not supposed to park in….Adhere to the red zones, not blocking fire lanes and not blocking access, " Wetteland said. "We need people to follow the rules of the road to keep everybody safe."
About the Contributor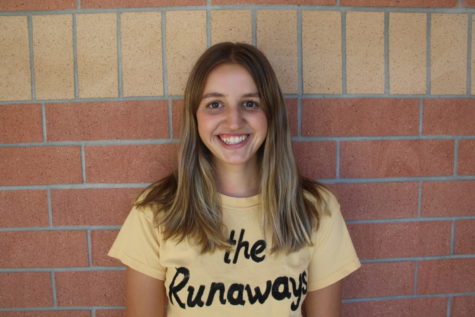 Elise Fisher, Co-editor-in-chief
Elise is a senior and Co-editor-in-chief. This is her third year on the Gazette staff.