Remodeling the area around the football field
Granite Bay High School is undertaking a new project of constructing the area around the football field, enhancing the experience for students when accessing facilities during home football games. 
Due to the current condition of the area around the football field which failed to meet the standards of the school when the school was issued funding to improve the facilities, the district facilities department undertook this construction project. BRCO Contractors, Inc., a local contractor in Rocklin, is undertaking this project. Prior to this project, the area has never been remodeled and is the original construction since the opening of the school in 1996. 
"The original stadium support building that was demolished for the new project to be constructed failed to meet the needs of the school…There is also some additional site work taking place to meet ADA requirements," RJUHSD Director of Facilities Scott Davis said.  
With completion anticipated by the end of the summer of 2023, the newly remodeled area will be ready for the fall football season of the 2023-2024 school year. In the meantime, access to the football field for games and PE classes will be through the large gate onto the track. 
Originally, there was only one ticket stand. A new concession stand, snack bars, additional ticketing booths and four restrooms will be added and reconstructed during this construction period. With the new and improved facilities, the school hopes to improve the organization at the games in addition to the increased security they have adopted in recent times. 
"I think when the project is completely done, it is going to provide an awesome entrance into our stadium area," Assistant Principal Sara Wetteland said. "It's gonna have Granite Bay colors. It's gonna have our Grizzly logo; it'll say, Granite Bay 'home' or the Grizzlies kind-of-idea."
About the Contributor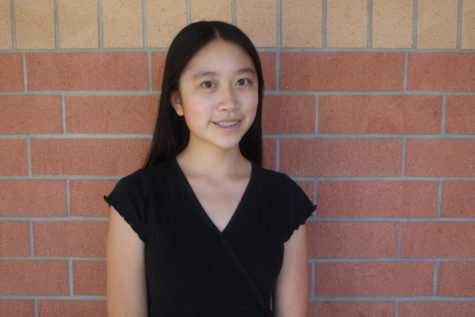 Sophie Nguyen, Editor
Sophie is a junior and Voices Editor. This is her third year on the Gazette staff.