Nacho ordinary Bonfire: Ashley Yung sells food to support Key Club at the evening rally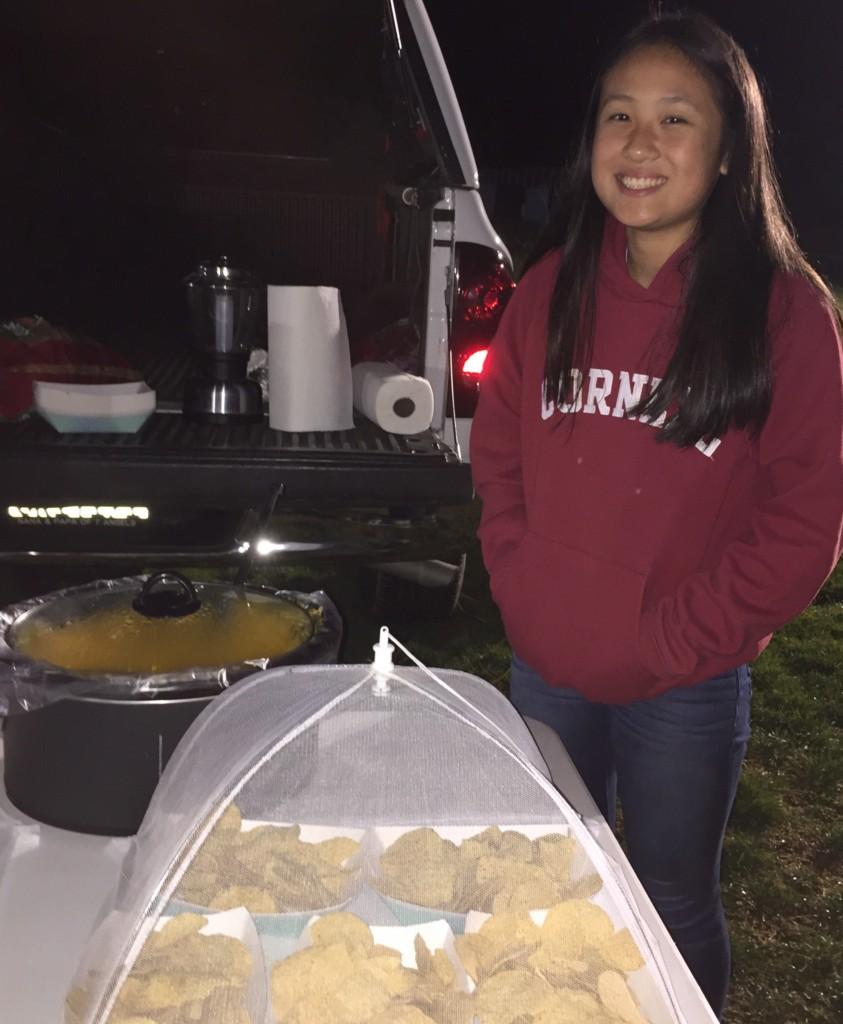 Freshman Ashley Yung decided to volunteer by selling nachos at the 2016 Bonfire Rally, in order to raise money for Key Club.
When Key Club announced that they needed volunteers to help sell nachos at the Bonfire Rally, Yung grabbed her pencil and signed up right away. She wanted the first school event she attended to be special, and her contribution did just that.
"I have helped Key Club before, but this was my first time helping at an event," Yung said. "I decided to be a volunteer because they needed help."
Yung enjoyed her experience selling nachos at the Bonfire. She explained that all of the hungry students who she sold them to were easy to get along with. It was an easy job that was also a great way to raise money for Key Club.
"I was nice to the students when selling nachos, so they were nice to me," Yung said. "It felt pretty good to know that I helped Key Club in a fun way."
There were lots of people who attended the Bonfire, which meant Key Club raised money that went towards their production of club T-shirts and pizza for club meetings.
"There are many students who attend Bonfire," Yung said, "Which is a plus to all of the clubs who are fundraising."
Overall, Yung explained that participating in homecoming made her feel good to know that she had contributed in some way.
"Even though my role was small, my involvement at bonfire was necessary because people want to buy food and I helped provide food while supporting my club at the same time," Yung said.
After her involvement in Bonfire, Yung agreed that if a student was thinking to participate in Bonfire, they should do it.
"People should volunteer because you get to interact with a spirited environment," Yung said, "while doing a small job which will have a big impact." 
by Angelina Kolosey