Music Review: This is Acting by Sia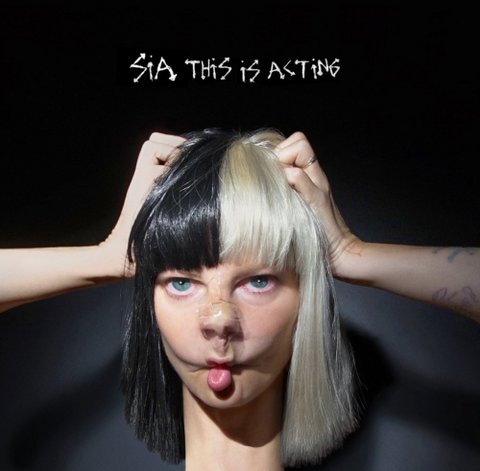 Singer and pop songwriting mastermind, Sia released her seventh album This Is Acting on Jan. 29. A compilation of 12 tracks, This Is Acting is a collection of songs that Sia wrote for other singers, but were rejected.
Her first single off the album, "Alive," was a heartstopping power ballad that struck unimaginable chords.
Originally written for Adele, "Alive" captures the feeling of victory after persevering through hardship.
The first single is catchy and grabs your attention, but unfortunately the album goes slightly downhill from there.
While the album is versatile, as it can be fun but also melancholy, it lacks the same essence that Sia had on her last album 1000 Forms of Fear. Perhaps it is a result of being entirely of songs that were written for other singers, but This Is Acting, lacks the same connection that listeners can form on 1000 Forms of Fear.
The lyrics – centered around the personalities of pop icons such as Rihanna and Katy Perry – are shallow and aren't nearly as personal as works like "Chandelier" and "Elastic Heart," the two biggest releases from Sia in 2014.
However, despite the lackluster song lyrics, a few tunes stand out.
"Cheap Thrills" utilizes a unique production quality in which many of the background sounds used are morphed versions of the lyrics.
The song itself is one of the best off the album, as it isn't so boring it's set as white noise, but isn't too electronically chaotic.
In total, the production of the album and the vocals of the album are incredible.
Sia is known for having a raspy voice and her lengthy vocal range, and this album does a good job conveying that.
Especially on songs like "Reaper" and "Broken Glass," Sia shows off her full potential in not only vocal power, but also her songwriting.
The two songs are able to perfectly execute a sad song in a not-sad way.
On the flip side, "Move Your Body," this album's "Free the Animal" from 1000 Forms of Fear, is messy and chopped up.
The song, a complete contrast to others on the album, is the one to skip – the lyrics aren't noteworthy, the music is disorderly.
Musically, the album is fantastic. Lyrically, it can do better, especially after the beauty that was 1000 Forms of Fear.