Music Review: Hollywood's Bleeding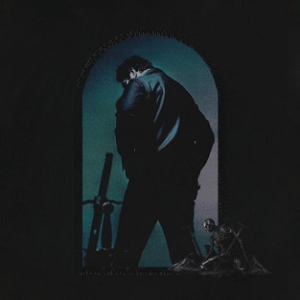 If you or an individual are wanting some new energetic music, Post Malone's new album, "Hollywood's Bleeding," is what is needed.
Hollywood's Bleeding that dropped on September 6th of 2019, and I have come to the conclusion that his album gets on the higher side of a star rating of a decent three and a half. 
I really enjoyed listening to each individual song that was included in Hollywood's Bleeding. Each song had a new theme and something more to offer.
Although, my top five favorite songs from Hollywood's bleeding are Sunflower, Wow., Enemies, Allergic and Circles. These songs really stood out to me, due to the fact that they are extremely entertaining and have less of repeated words in the same stamina.
Compared to all of the other songs presented by Post Malone for his new drop, my number one favorite song was Sunflower. Not only was Sunflower an extremely hyping and chill song in one. It seems to not get old to me. I can listen to the song on repeat and not get irritated easily then be in want of immediately skipping it to the next song.
The other songs such as, "Hollywood's Bleeding", On The Road, Saint-Tropez, Take What You Want and A Thousand Bad Times, I do not have much to say. These songs were not my favorite but weren't my least favorite either.
They did not have my favor to them because they had more of a repetitive  and different mood setting than the rest of the album.
This album, "Hollywood's Bleeding", does not stick to having the same vibe with all of the songs. For example, "Goodbyes" is a more of an attitude and feelings reflecting with an overexcited vibe. When Take What You Want (ft. Ozzy Osbourne and Travis Scott) is more of a depressed and hard rock vibe.
Post Malone's album "Hollywood's Bleeding", was a very interesting and had a different flavor of music for each song. I would recommend this album to anyone who is looking for something new.