A look into the policies of Kevin Kiley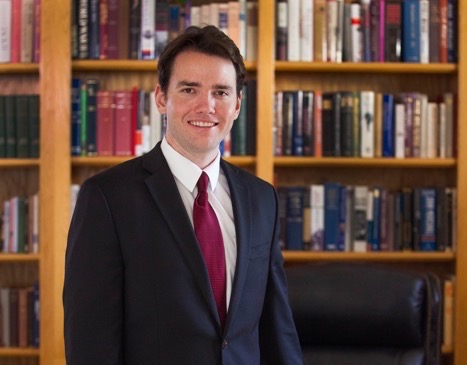 Granite Bay High School has a number of notable alumni and this upcoming election could potentially add another one to its growing list.
Kevin Kiley, who graduated as the GBHS valedictorian in 2003, is running for California State Assembly in the 2016 election.
After graduating from Harvard University after high school, Kiley moved on to earn a law degree at Yale University and then a master's in secondary education from Loyola Marymount University.
After graduating from LMU, Kevin made use of his law degree and became the Deputy Attorney General.
He began campaigning as the republican candidate for state assembly in 2015 with the help of a number of current GBHS students.
Kiley plans to "fight for reforms" and says "our state needs to have a dynamic and competitive 21st century economy," as stated by his campaign website, www.kileyforassembly.org.
He has a number of concerns regarding small businesses, tax reform, safe communities, the status of the government, water solutions and the economy.
What exactly does Kiley plan to do with these concerns as the Sixth District's State Assembly?
Letting Businesses Thrive
California's economic growth is heavily burdened by a complicated tax structure, so Kiley plans to work with small businesses in mind to lower the tax burden.
Businesses have a 8.84 percent corporate income tax, a 6.65 percent alternative minimum tax, and a 1.5 percent franchise tax. These businesses must pay these taxes even if their current profits are at a loss, resulting in an even greater loss of profit.
Kiley also wants to give judges the power to dismiss frivolous lawsuits, like abusive and predatory cases, and send them to private arbitration, which will reduce costs according to Kiley's campaign.
Additionally, Kiley plans to extend flexible scheduling to all California employees.
Currently, California does not allow working individuals to decide their own work schedules. Kiley is in favor of creating reforms that will allow individuals to create their own work schedules that "best serve their interests."
"It would be better for everyone involved if overtime rules … worked the same way whether an employee works four 10-hour days or five eight-hour days," Kiley said.  
California's cost of living has heavily increased because of the lack of investment in infrastructure.      
"Currently, dollars meant for infrastructure are being diverted to the General Fund, at which point they are budgeted for other purposes," Kiley said. "I want to ensure that money intended for much-needed work on our roads, bridges, water storage and other infrastructure is used for that purpose."
Tax Reform
California has the highest income tax in the country. Kiley is in favor of reforms that lower taxes and says he will ensure the government is responsible for its spending.
"Lower tax rates would attract businesses to California and encourage entrepreneurship, while enabling existing businesses to hire more people, pay employees more, lower prices and invest in the future," Kiley said.
Kiley also intends to prevent any changes to Proposition 13, which keeps taxes lower and ensures that property taxes stay affordable.
Safe Communities
In order to create safe communities, Kiley says it is important that felons remain incarcerated.
Proposition 47 turned many previous classified felonies into misdemeanors. Kiley plans to reverse the reform by changing firearm theft and the possession of date rape drugs  from misdemeanors to felonies.
"Even if prosecutors prove that an offender possessed an illegal date rape drug and prove that the offender intended to use the drug to commit sexual assault, the crime is still a misdemeanor with little penalty," Kiley said. "Dangerous crimes like this should be felonies with appropriate consequences."
Possession of class A drugs, like heroin and cocaine, will be considered a felony.
Kiley said prosecutors will be able to threaten the offenders with prison sentences, unless they check into rehabilitation facilities. He said his plan will decrease the level of drug abuse in California by ensuring that people who need help, get it.
Kiley endorses The Death Penalty Reform and Savings Act, which will speed up the process of the death penalty, lower its costs by making death row inmates work to pay restitution and ensure that the death penalty is not an excessive expense for taxpayers.
Lastly, Kiley plans to extend mental health treatment to prevent crime. According to his website, "studies have shown a strong correlation between criminal activity and mental health."
Accountable Government
Kiley says it is necessary for companies to continuously innovate to remain "dynamic, efficient, and relevant."
Currently, he says California's government is working off of outdated policies, creating an inefficient government.
Kiley's administration plans to introduce methods of modern accounting and budgeting that have been used in private enterprise.
Businesses often have a hard time applying for permits and licenses.
"It can take up to eight months to get the permits necessary to start a business in our state," Kiley said. "California needs to streamline that process, and one solution is to enable entrepreneurs to register for permits through a single online portal."
In order to change outdated governing methods, Kiley will push California governments to work with businesses in an effort to crowdsource feedback and get rid of policies that may no longer be efficient.
Water Solutions
California has recently experienced a number of dry years.
"We should make it a top priority to expedite needed projects, such as Sites Reservoir," Kiley said. "And (we should) ensure these projects do not face unnecessary bureaucratic delays."
He also plans to create a more modern drainage system that will force water to be reused instead of being drained to the Pacific Ocean, where it currently goes.
Finally, to increase the supply of freshwater, Kiley supports infrastructure that will desalinate the Pacific Ocean water, making water more accessible during dry years.
"(This) is necessary for ensuring that our growing population has access to a fresh and sustainable water supply," Kiley said.
The Innovation Economy
In order to fuel job growth and ensure that California's job force stays among the top in the country, Kiley wants promote innovation and introduce tools to the classroom that will make students more inclined to learn.
"It's essential that schools are preparing students for the demands of the modern workplace," Kiley said. "That means having high expectations for all students, incorporating technology in smart and meaningful ways, fostering skills-based learning and critical thinking and expanding STEM offerings and vocational training options."
Kiley plans to streamline regulation because he says regulations currently hold businesses back from innovating.
He also wants to streamline the process of opening a business. It currently takes more than eight months to get a business running, but by making it easier to attain permits, businesses can open their doors in just weeks.
To improve the educational environment, Kiley is in favor of increasing the availability of technology in classrooms and ensuring that classes are taught by the best educators, even if that means providing compensation for them.
He also believes that keeping college affordable is extremely important so students are able to get an education and better the California workforce.
Kiley ultimately hopes to create a more efficient and safer California for citizens to live.
More about his policies can be found at www.kileyforassembly.com.