Hype-man Powers Excites School: Number 35 gets everyone ready for the homecoming game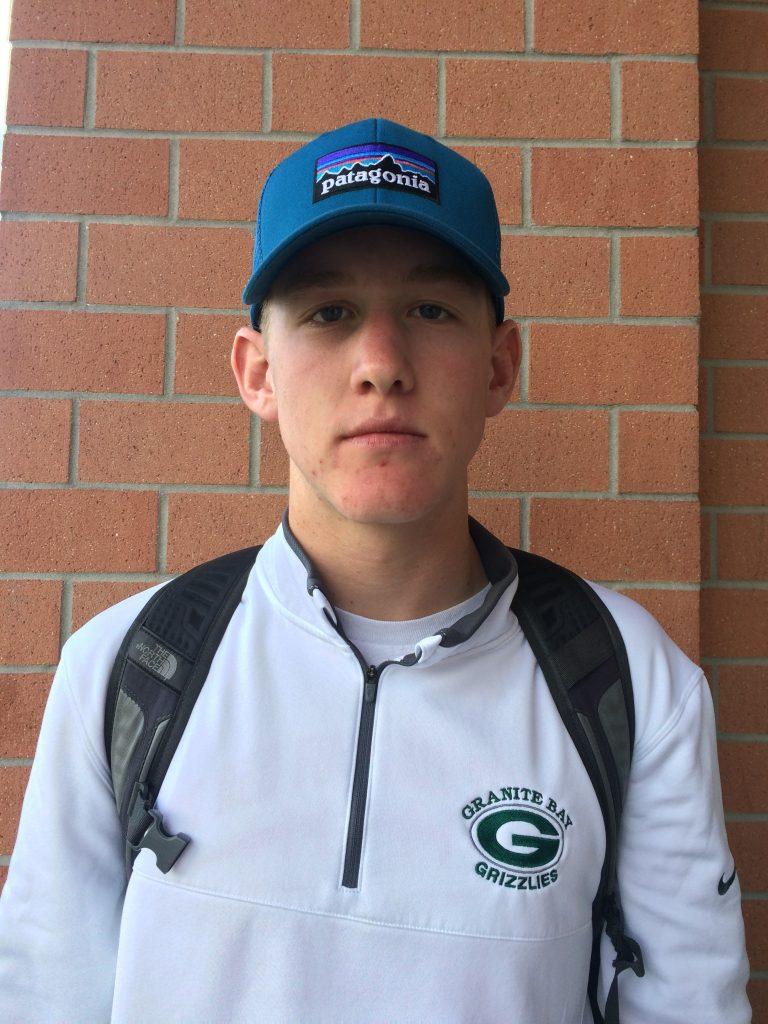 Junior Jack Powers, Outside linebacker number 35 on the varsity football team, was just one of many students excited for the Homecoming game and everything that came with it.
Not only was this game especially close to his heart, but he was excited to get his team pumped for homecoming and the rest of the season.
"I think this game has a lot of special meaning to the team," Powers said, "Because we have to win these next three games to make playoffs so I think it's win or go home from here on."
This game was important to the team and the future of their season this year, but it also had a deeper meaning to him that really hits home.
"October is [a] pretty special [month] too because [it focuses on] Breast Cancer Awareness,[and] my grandma passed away from Breast Cancer so it's pretty important [that I play well]." Powers said
Powers is no homecoming rookie when he said that he has attended 10 homecomings all together because he has two older brothers that graduated from GBHS.
Before the game even starts, Powers spent time with the team for some pre-game rituals that they have to help calm their nerves.
"We eat our pre-game meal," Powers said. "And then we go and we put on our pants and go into the gym […] the lights are off and were just listening to music and gathering our thoughts."
Powers plays the role on his football team as the energizer bunny, he got everyone riled up by doing some Game Day chants but, he didn't do it all by himself.
"The band is the main reason I get [excited]," Powers said "They play the drums and I feel like I'm on top of the world and I'm invincible"
Not only did the bad get Powers excited, but he himself also pumped everyone up at school, trying to encourage more school spirit.
"I just get everyone hyped, you know," Powers said. "I […] get everyone […] feeling good and we're gonna go play some ball tonight." 
by Melia Stout