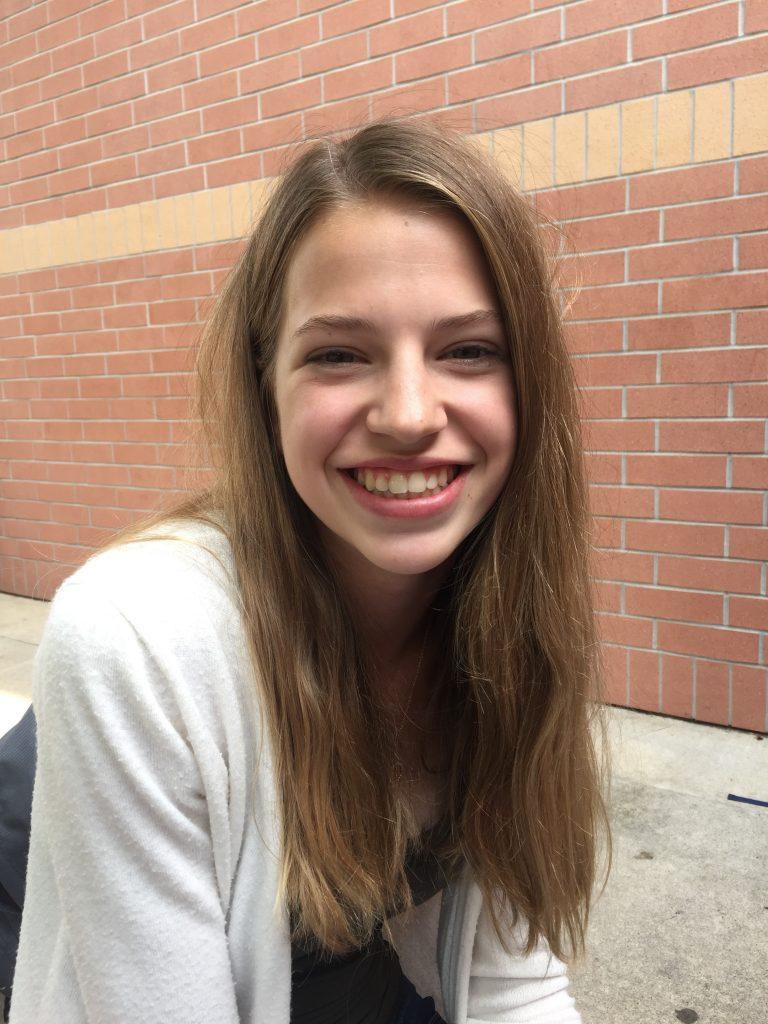 As a clarinet player in the Emerald Brigade, Juliet Arizcuren played at football games and intense band competitions, which made playing at Homecoming seem somewhat insignificant.
At Bonfire, the band performed this year's show, "Through the Dark Forest". They have already won numerous awards, and continue to practice for championships, which take place on November 19. The show is filled with captivating formations and powerful music.
"My favorite part of the show is when we walk on and walk off, because we all feel so proud of what we've accomplished," Arizcuren said.
For Homecoming, the band played in the stands, with Olympic pregame arcs, and an Olympic fanfare for the King and Queen. As usual, they cheered and played pep songs to pump up the Tribe and the team. Although the excitement was not new to Arizcuren, she was still eager to play for a crowd.
Story continues below advertisement
"I like performing because I like to show the public what we've accomplished. It's so hard and rigorous and it's really rewarding to see people's reactions," Arizcuren said.
The band practices at 2nd period every day, Monday nights from 6:30-9, and zero period on every day except Wednesday,. On Saturday, the band either has all day competitions, or Super Saturdays which are held from 9-5.
"I like practicing, but sometimes it can be a little rough when you're super tired and you have to wake up for zero period, but in the end, it's all worth it," Arizcuren said.
For Arizcuren, the intense hours of practice pay off when she is performing and having fun at football games. In fact, she made her decision to join band because of a football game.
"The main event that inspired me to join was Pep Night. Being an eighth grader at Cavitt, I came and played at football game with the band. That was a really great and fun experience," Arizcuren said.
Arizcuren loves being a spirited Grizzly, and Homecoming was fun for her because she loves being in band with her friends and the excitement that comes it.
"What keeps me going are the people I'm with, my friends, and how we all support each other." Arizcuren said. "Also seeing our progress as we get better and better, it makes me want to improve more and more." 
by Shreya Dodballapur