Highs and Lows of Homecoming Week: Senior Float Commissioner Danielle Griggs balances being a royalty nominee and spirit week mishaps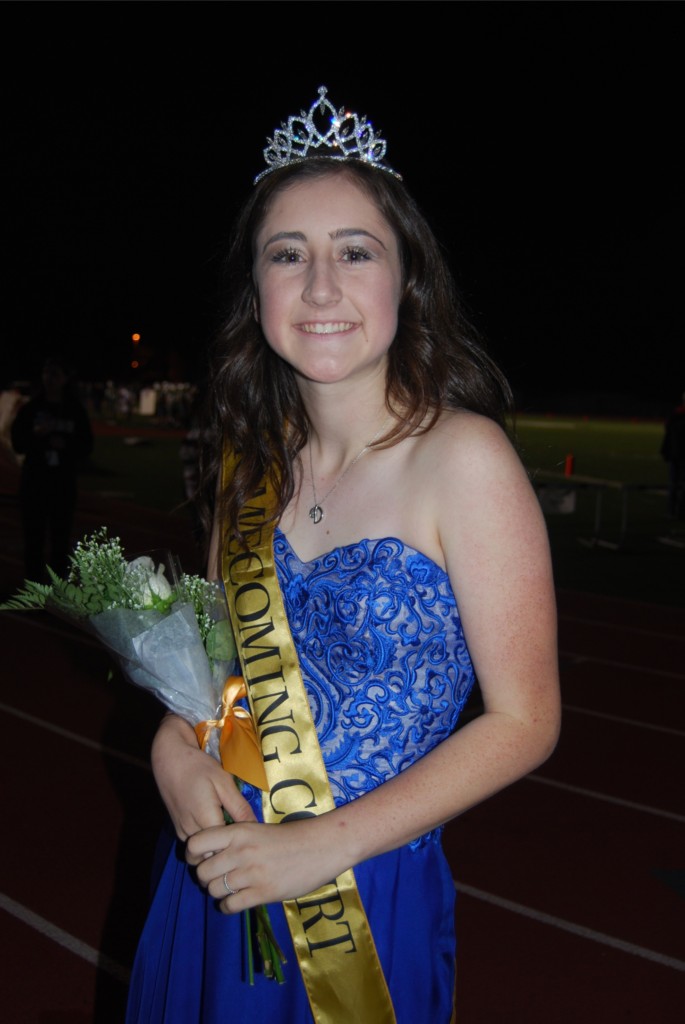 Whether it was being struck by a collapsing float or being a part of the royalty ballot, Senior Float Commissioner Danielle Griggs made the most of her last homecoming.
After four years, Griggs spent hundreds of hours building floats. This year was different. Griggs walked in the halftime show after being voted into the top five for the homecoming royalty ballot.
"I didn't feel nervous being onstage [at halftime] because I've done a lot of speaking in front of large crowds before, but I was just anxious about walking up in my heels," Griggs said."It was fun because all the people who won really deserved it; Our school did it right!"
However, the estimated 70 hours put into planning floats, spirit days and the dance didn't stop things from going wrong. The day before the float was supposed to be done, Griggs realized they ordered two different sizes so the moving birds on the Senior class float didn't fit.
"All the time things go wrong!" she said. "But I consider student government a big family and we support each other."
On Saturday, when student government dismantled the floats, they discovered that late Friday night somebody stole the supports off the float. Griggs, standing beneath it, was almost hurt when the 300 pound piece of wood wall fell on top of her.
"I saw the wall start to fall in my peripheral [vision], but I could not book it out of there fast enough." Griggs said. "I [went] to the ER because my mom was scared I broke something. X-rays showed it was just some scratches and bruises."
Griggs thought that the togetherness Homecoming Week brought outweighed the bad. Despite many students wanting the dance to be formal, she supported the school's decision to keep it informal.
"Homecoming, to me, is a time for the school to bond and have a whole week of unity," Griggs said. "The school doesn't want  people to feel excluded if they didn't get asked. That's why we have Winter Ball. Plus, in my opinion, homecoming may be too early for freshmen to decide who to ask."
by Skylar Mayhew