Color-Coordinated Homecoming: Junior Harrison Petersen discusses the preparation for the event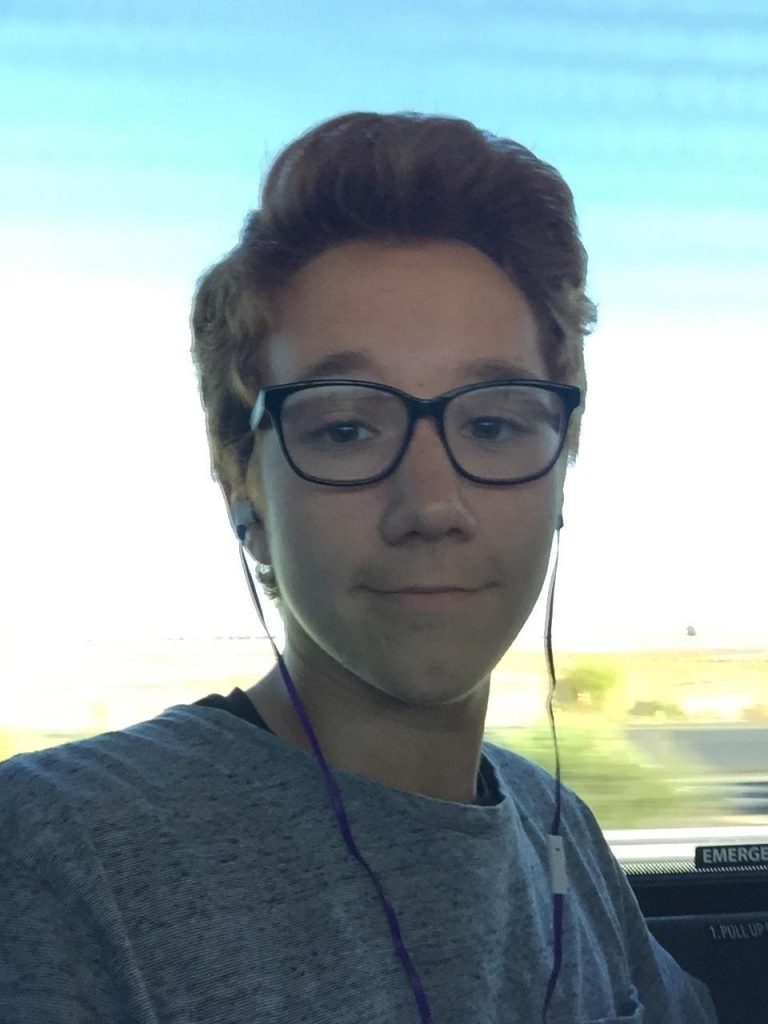 Junior Harrison Petersen is a seasonal color guard member and talked about his experience with performing at some of the school's biggest events.
This year is his second year doing fall color guard, and at the homecoming bonfire, they went all-out. They incorporated everything they've practiced, complete with lighting, sounds effects and the band.
"It's like a really big practice show for us," Petersen said. "I don't think I enjoy it quite as much [as a regular show] because most people at school don't really understand how much work we put into it."
Since it was such a big performance, a lot of preparation went into it. Petersen said that they practiced the routine since the beginning of the year.
"We show up for zero period every day, and we have Monday night practice, and sometimes we have Thursday
night practice," Petersen said. "It's a lot, but it's really fun."
Having already performed at the bonfire, color guard didn't do much during the actual game, but Petersen still enjoyed it.
"During the game we got to spin and do a couple things for the crowd that was up in the stands," Petersen said. "I still liked [performing at the game] because it helped the overall spirit of it."
Outside of the homecoming shows, Petersen didn't have enough energy to participate in other activities, like spirit days and attending the dance.
"Even with the fact that we get tickets for only a dollar, it's kind of hard to be there after performing all night and smiling and waving at the crowd," Petersen said. "I'm personally too tired to go."
Even still, Petersen tried to make the most of it, and loved being with his friends and performing with them.
"My favorite part about being on color guard is probably just being on the team and talking with friends," Petersen said. "[It's] pretty fun performing for the school." 
by Sienna Unter