Music review: 7 (extended play)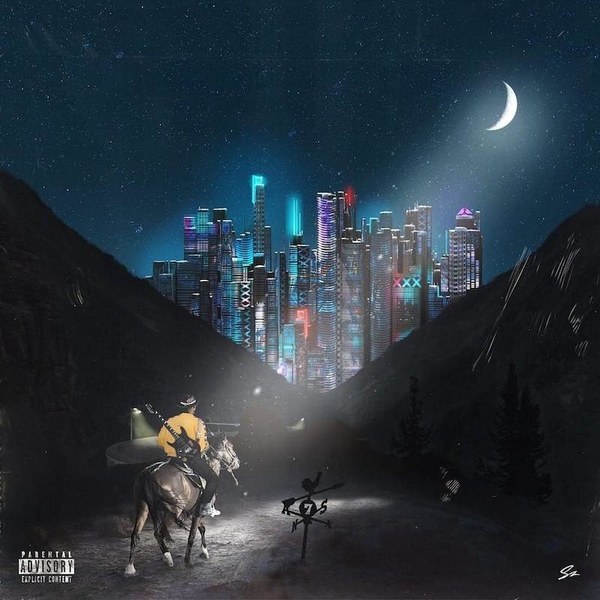 Lil Nas X is most iconic for his hit "Old Town Road," which he wrote when he felt "out of options."
   A combination of country and hip-hop, "Old Town Road" started the trend for Lil Nas X where he didn't care to stick to one genre of music. Liberal with his creativity, Lil Nas X wrote the 7 EP, which features plenty of unique music from genres like country, hip-hop, rock, and pop.
   Lil Nas X encourages listeners to listen for "every single thing," and "You can't just listen and be on your phone the whole time, because you might miss something." Each of the songs present their own unique melody and beat to them that differ from each of the other songs (except of course the two different versions of "Old Town Road" that are on the EP.)
   The most enjoyable songs on the album were "Panini," "Old Town Road," "F9amily" and "Bring U Down."
"
They felt fresh. They diverged from the usual cookie-cutter songs that are normally played on the radio…"
— Piper Bacon
   Each of those songs definitely had a new, unique tune to each of them that made them super enjoyable to listen to.
   They felt fresh. They diverged from the usual cookie-cutter songs that are normally played on the radio and gave me so much variety, and all from the same artist, which is something I applaud.
   The EP features star musicians Billie Ray Cyrus, Travis Barker from blink-182, and Cardi B. According to Apple Music, Nirvana's "In Bloom" is borrowed for "Panini's" chorus. So from the beginning, the 7 EP was destined to be a hit.
   The only complaint I have would be Cardi B's involvement in "Rodeo," which was the only song that wasn't appealing straight off the bat.
   The song was alright, not really my taste, which I understand, but the moment Cardi B came in, the song just became annoying. She's already a bad enough artist as it is, with repetitive lyrics and an annoying voice. It made me want to skip the song.
   Besides that, the other featured artists' involvement was great. The whole EP made me eager to see what Lil Nas X would have next for his fans.
   As a new artist, Lil Nas X has done a great job making a name for himself and producing music as an up and coming musician. I would definitely recommend listening to the EP and following up with what's next to come for Lil Nas X.
About the Contributor
Piper Bacon, Co-Editor-in-Chief
Piper, a senior, is one of the editors-in-chief, and this is her second year on Gazette staff.