2008 GBHS graduate Jerry Bogard remembered for his kindness and work ethic
Photos special to the Gazette/ Jessica Bogard, Paul Phillips  
 After graduating from Granite Bay High School in 2008, Jerry Bogard went on to graduate from Cal Poly in San Luis Obispo with honors and a degree in Agricultural Business. He was hired straight out of college by Deloitte Consulting, which is where he worked until his passing.
  On Friday, March 4, Bogard ended his own life.
  "I can honestly say it was the worst day of my life," Kim Nash, Bogard's cousin, said. "I love this wonderful boy with all my heart. He had so much good in him (and) he wanted only the best for other people. He had demons haunting him that none of us are likely to understand, and he just couldn't see what a wonderful and amazing person he truly was."
  Since his passing, Bogard's friends and family have reflected on his character and praised the warm and caring person he was.
  As a preteen, 2008 GBHS graduate Jenavieve Hatch said she was "hopelessly in love" with him for over a year and, at 13, had her first kiss with him. As a friend, she spoke highly of his open-mindedness.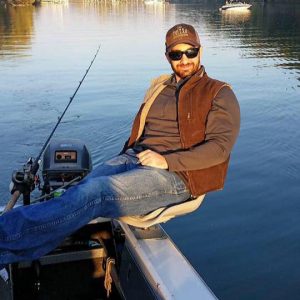 "I never felt like I couldn't be at least a little insane around him, and that was why I loved him," Hatch said. "Around Jerry, I did not care that I was more or less detached from reality and desperate for love and validation. Jerry was dark. I was dark. I could be dark around Jerry  – a rare find in one's early teenage adolescent years."
  Hatch said as freshmen she and Bogard were partners for one unit in French. On the day of a graded assessment, he was absent from school.
  "I was annoyed, but physically incapable of being angry with him because I knew that Jerry would never intentionally flake and also because I had just spent the last two years being obsessed with his every sentence," Hatch said. "The next day, before first period started, I stood near the door to our French class chatting with a friend from my cross country team when Jerry panted over and interrupted the conversation. He put his hand on my shoulder and … said, 'Jena, I am so, so sorry.' That was Jerry – earnest at his core when earnestness was not the cool thing to be. He was never anything but kind to me."
  Allison Eklund, a 2008 GBHS graduate who worked alongside Bogard at the Robeks owned by his cousin, Kim Nash, remembered his genuine care and concern for his friends.
  "From working together at Robeks, to going through high school heart breaks, he was a wonderful friend who I felt I could truly lean on in times of need, and also share some of the most wonderful and celebrated moments of high school (with)," Eklund said. "I remember being there for him during a difficult breakup, and he too was there for me when I had my heart crushed.
  "He challenged me to value myself more than I did as a teenage girl. He told me I deserved to be treated better (and) … although I didn't want to hear that or address it at the time, I know that was a really powerful moment in my life. Deep down, I always knew Jerry meant this from a place of genuine care. He cared for his friends deeply, and he wasn't afraid to say what needed to be said."
   Eklund also said that Bogard was "a gentleman" who "understood how to treat women" – during their friendship, he made her feel physically and emotionally safe and cared for.
  Lauren Berkema, another 2008 GBHS graduate, said her friendship with Bogard was more accidental than purposeful, and because of this she cherished it even more.
  "It is impossible not to notice Jerry," Berkema said. "Everything about him to me was so intentional – what he wore to school, what car he drove, his physique, his afterschool activities. What made our friendship so special to me is that he never intended on being friends with me. He actually wrote in my yearbook that he always thought I was weird and, after meeting me, he was right. But despite his best efforts and greatest intentions, I forced him to be my friend. His genuine annoyance with me became more of an endearing annoyance with me. I personally think it was because of all the flattery, I don't think I went a day without reminding him about his muscles.
  "When I think of Jerry now, and when I look back on pictures of him, … what I really see is his smile. He radiates confidence, and entitlement and life. That is why losing him is so hard, because you look at his face and you see life."
  At GBHS, Bogard was an active athlete, playing for the school's lacrosse team. 2006 GBHS graduate Kevin Sinor said that one thing he remembers about Bogard is him being "a really good lacrosse player."
  Bogard's cousin, Kyl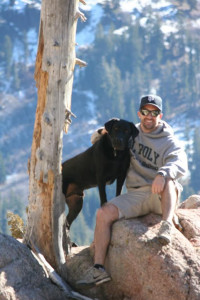 e Nash, a 2008 GBHS graduate who is the son of Kim Nash, Bogard's aforementioned older cousin, also mentioned his strong athleticism.
  "Jerry was a great competitor and extremely loyal as a friend, family member and teammate," Kyle Nash said. "I have many fond memories of Jerry, but his effort and enthusiasm on the lacrosse field will be something that sticks with me forever."
  Aside from having connections to teammates, Bogard also grew close to a few teachers during his time at GBHS. Bogard was a teacher's assistant for Jarrod Westberg, an Advanced Placement Government teacher who was struck by Bogard's maturity as a junior.
  "He ended up being a TA during first period on my prep (period) so I got to know him really well," Westberg said. "He had a lot of stuff going on in his life (and) was confiding in me. I usually don't get at that level with my students too often, but he would ask a lot of very important questions about life (so) I got to know him really well.
  "He was just a very nice kid. Very mature – way, way beyond his years. I think his life experiences … made him grow up very fast."
  Sinor also thought Bogard was "mature beyond his years" and Hatch said, at the time, he "seemed to have been alive longer than fourteen years."
  Another teacher who Bogard grew close to was Advanced Placement United States History teacher Brandon Dell'Orto.

  "Jerry was such a great kid," Dell'Orto said. "Boisterous, smiling all the time. He obviously was hiding a lot of stuff that he was dealing with. He and I had long talks about stuff, (just) trying to get through the crap part of life. But man, what a great kid."
  After high school ended, many of Bogard's friends said they failed to stay in contact with him and wish, in retrospect, they had.
  Sinor said he regrets not staying in contact with Bogard and other friends from high school.
  "I think my biggest regret would be not staying in contact with people I really cared about in high school. You never know when they need somebody," Sinor said.
  Sinor said he will remember Bogard as "down to earth and full of life."
  Lauren Berkema also said she regrettably did not keep in touch with many people after high school, including Bogard.
  "I have been torturing myself with thousands of 'if onlys' since I heard of his death," Berkema said. "About a month before he passed, he added me on LinkedIn. I rememb
er looking at his profile and thinking how successful he is now, how proud I am of him and how I should call him. It breaks my heart that I no longer have that opportunity.
  "I have learned that I would have never regretted calling. I have chosen to carry the lessons I have learned from my friendship with Jerry with me from now on. To be open to letting in those people who want to be in your life, and to hold on to the people you want to keep in your life. I wish I could tell him all of this now."
  After graduation, Allison Eklund said she did keep in contact with Bogard.
  "I remember being so excited for him when he got accepted to Cal Poly SLO," Eklund said. "Once we were both freshmen in college, I did visit him in SLO and I got to see a glimpse of his new college life – (it was) full of friends and life, and remembering this still puts a giant smile on my face. Even in college, Jerry was still the responsible and brotherly figure he'd always been in high school."
  After graduating from Cal Poly, Kim Nash said Bogard loved his new job and was loved by his colleagues.
  "Jerry worked hard at college and got a degree in agribusiness from Cal Poly in four years," Nash said. "He immediately got hired right out of college by Deloitte Consulting, a job he had until the day he passed.  They loved him there! I've heard so many stories this past month about what a character he was at work and how he brought 'cool' to the office. He had great opportunities to travel with his job and made lots of friends in several different cities around the United States, many of whom came to pay their respects and share their Jerry stories.
   "While Jerry's job was based out of the Bay Area, he bought a house in Roseville 2.5 years ago and was able to work from here. He did this so he could be closer to family, and live where it was more affordable. He was active in his church, always enjoyed going to the gym and loved any outdoor activity … but he was particularly fond of fishing. Wherever you found Jerry, his big black lab, Diesel, was not far behind. He loved that big dog!"
 Bogard's family wishes to state that "suicide is a permanent solution to a temporary problem" and strongly encourages those feeling low to reach out for help.
  Hatch said she believes in the words from the following quote from the book "A Little Life" by Hanya Yanagihara, which are said by the protagonist's adoptive father about his son's suicide, about Bogard's death:
  "Or maybe he is closer still: maybe he is that gray cat that has begun to sit outside our neighbor's house, purring when I reach out my hand to it; …  maybe he is that flower that suddenly bloomed on the rhododendron bush I thought had died long ago; maybe he is that cloud, that wave, that rain, that mist. It isn't only that he died, or how he died; it is what he died believing. And so I try to be kind to everything I see, and in everything I see, I see him."
***
The slideshow shown at Jerry Bogard's memorial service is viewable here.
If you or anyone you know has thought about or attempted suicide, please call the California Youth Crisis Line at 1-800-843-5200.
This story was written by Gazette Co-Editor-In-Chief Hannah Holzer.