Taking the SAT by any means necessary
Despite cancelled sessions and changed test policies, some GBHS students are still striving to take the SAT.
Standardized testing sessions are the most recent casualty in a string of events cancelled by COVID-19. 
The SAT is a standardized achievement test commonly taken by high school students in the spring of their junior year and the fall of their senior year. So right now is prime testing time.
However, the ongoing COVID-19 pandemic has drastically affected students' access to the tests. With many testing centers closed and testing sessions cancelled, thousands of students have not been able to take the SATs in September and October alone. To combat the cancellations, more than  two thirds of all four year U.S. colleges and universities, including all nine Universities of California, have gone test-optional. 
"In years (past), the SAT/ACT scores were used as an assessment tool that helped schools measure a student's college readiness and predict future academic success," said Tasman Nicolodi, a counselor at GBHS. "This year many schools are test blind so these indicators are not being used for admissions determination purposes. However, they could be used by some schools to help place students in an appropriate level of math or english." 
Granite Bay High students are divided in the midst of the confusion. Some have had testing sessions cancelled while others have successfully taken their exams.  Some have opted out of taking the tests while others are still determined to take them    – even if it means traveling miles away to another city or state. 
"Those that are applying to test optional colleges, and anticipate the ability to score well on the SAT/ACT will likely persist with their plans as they rightly see that a good score could help elevate their chances of getting in," Nicolodi said. "This would especially be true for the more elite colleges."
Senior Rachel Low had scheduled to take the SAT on Sept. 26. Although her session hadn't been cancelled, Low opted out.
"(I) decided (it's) probably not a great idea right now," Low said. "I moved it to December but I will probably cancel it." 
Low said she had postponed her testing session for numerous reasons. She had already taken the test last November and said with the implementation of new test-optional policies, Low didn't feel the need to take it again. She also felt underprepared because of her preoccupations with other priorities.
 "I mean I know they would prefer you to have a test, but there's gotta be one school out there (that doesn't require a test)," Low said. "That's all I need."
Junior Avanti Ramraj had a different testing experience than Low. She took the SAT in late September and an SAT Math 2 Subject test on Oct. 2. Ramraj also plans to retake the SAT this December and possibly take another subject test in November.
Fellow senior Paloma Garcia shared similarities in her SAT experience with both Low and Ramraj. Like Low, Garcia had previously taken the SAT last November. Her next two testing sessions, however, were cancelled. 
The cancellations prompted Garcia and Ramraj to travel to take their SATs. Ramraj and her family drove four hours to Burney, California, while Garcia and her mom drove a couple hours to Sparks, Nevada.
Ramraj and Garcia were willing to drive hours away to take the test for multiple reasons. 
For Ramraj, the major reason was tied to her future career and education. 
"Standardized testing is a big part of being a doctor," Ramraj said. "I'm getting practice for something I'm going to have to do in my career (and) a lot in my college education." 
For Garcia, it was all about showing self-improvement.
"I wanted to give myself the chance to show not only colleges but myself that I can study for tests and I can improve on them," Garcia said. 
Both Ramraj and Garcia agreed the new test-optional policies had lessened the pressure when deciding to take the SAT; however, unlike Low, they still chose to take the test, traveling to do so.
Aside from test-optional policies, the three students commented on another potential decision-influencing factor – parents.
The students were divided on how much influence their parents had over their test-taking decisions. 
Both Low and Garcia's parents felt the SATs were merely a means for their children to demonstrate their knowledge. Ramraj's parents, however, did not.
"
I don't think you can have one standard test when there's no standard education in the world.
— Avanti Ramraj
"I don't think it's (the SAT's) objective at all and I think that's something my parents disagree (with)," Ramraj said. "I don't think you can have one standard test when there's no standard education in the world." 
Low and Garcia also disliked the SAT and other standardized tests.
"I don't feel like standardized tests are an appropriate measure of each student's success in college or a student's academics," Low said. 
The students recognized times were changing. More importantly, they recognized these test-optional policies have the potential to make an impact on college admissions beyond the pandemic. 
"I think the importance of the SAT is changing every single day, especially with what's going on right now," Ramraj said.
All seriousness aside, Ramraj and Garcia said the trip to take their standardized tests wasn't all work, since they appreciated the change in scenery in the midst of the pandemic. 
"It was a little getaway for a couple of days," Garcia said. "So you got to look on the bright side sometimes." 
About the Contributor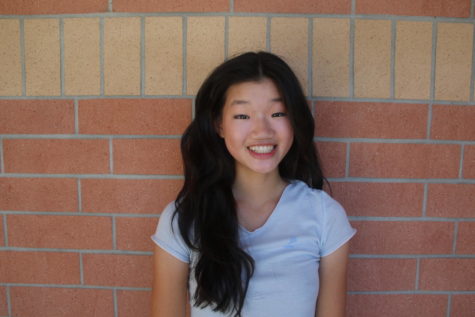 Sarah Yee, Co-Editor-in-Chief
Sarah is a senior and co-editor-in-chief. This is her fourth year on the Gazette staff.