Students showcase their iPhones after the recent iOS 14 update
Featuring a guide on how to customize apps, students explore the new iOS 14 update and share their customized devices.
   iPhone users have found themselves spending hours upon hours over the newest iOS update: iOS 14.
   With new functionality such as pinned conversations and multitasking abilities while on facetime, iOS 14 allows for further personalization of a user's device.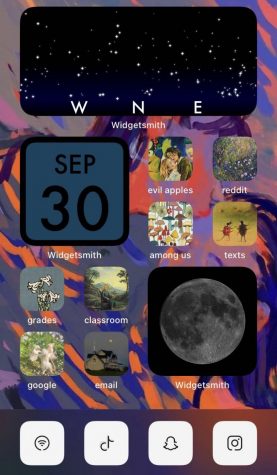 Before, users were able to organize apps and change the wallpaper, but that was about the limit of an iPhone's customization abilities.
   The new software update allows for much more, ranging from renaming apps to adding different widgets to a homepage that can tell anything from the time, to the weather, to the device's battery percentage. 
   Many students at Granite Bay High are enjoying this feature because it allows for them to customize their phone more than ever before.
   "I feel the ability to customize my homepage allowed me to put more of my real life onto my phone," junior Sophia Milane said.
   People have their phone with them all times of the day, so the ability to personalize the device allows for a much more positive connection between a person and the phone.
   Because the set up process for the new customizing abilities is a bit more involved, it does make sense why people on social media have taken to bragging about how their new setup, as well as how many hours it took to set up.
   Those who are less excited disagree about the time it takes to personalize their device, however, as people have already scrambled to set up tutorials on YouTube to showcase their device.
   "It is pretty easy to set up your iPhone using the iOS 14 update. Just look it up on youtube and you got it," sophomore Limal Shaji said.
   In order to customize a device, two key apps need to be downloaded: Shortcuts and Widgetsmith.
"
If I had to update my phone to iOS 14, I would definitely be super distracted and spend way too much time organizing and redoing my homepage.
— Areanne Dy
   Shortcuts will allow a user to redesign how their apps appear on their homepage, and Widgetsmith allows users to add different widgets that tell time, the date, and even display images to help a homepage fit a certain look.
   Although updating a device and customizing it to fit a certain aesthetic can be fun, unfortunately not every iPhone has gotten the ability to do so.
   For instance, users with the iPhone 6 and below cannot get the update. Some devices cannot handle the update even if it has the ability to update to iOS 14. 
   It can be a fun activity to  customize an iPhone, but not many iPhone users are actually able to do it, whether it be because their iPhone is too old, or because the phone will start acting up after they download the update.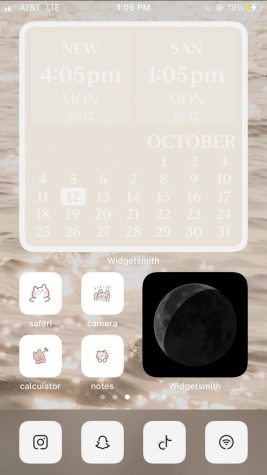 So despite the hype surrounding the new update, it may be a bit tricky to find someone who has gone through the task of customizing their device, let alone having the update to begin with.
   Junior Areanne Dy is a student who wishes to get the iOS 14 update, but is unable to because he phone is too old. She still loves the ideas that she has seen her peers come up with. 
   "If I were to get (the iOS 14 update), I think I would have either a floral theme or a theme with soft pastel colors like pink, yellow, blue, etc.," Dy said.
   The one drawback according to Dy would be the distraction that the update would cause, especially in an at-home learning environment.
   "If I had to update my phone to iOS 14, I would definitely be super distracted and spend way too much time organizing and redoing my homepage," Dy said. 
   As for the students who took up the task of spending hours designing their homepage, the results have turned out great, and the iOS 14 update has yet to disappoint.
About the Contributors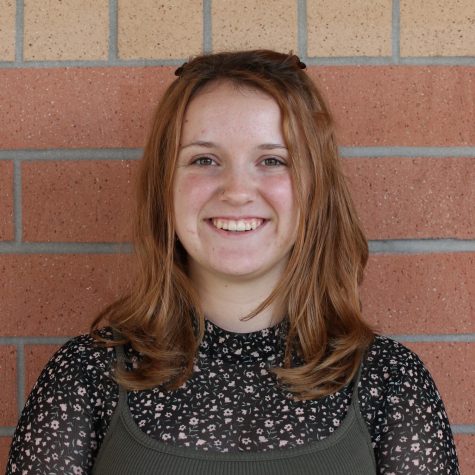 Piper Bacon, Co-Editor-in-Chief
Piper, a senior, is one of the editors-in-chief, and this is her second year on Gazette staff.