Pat Predicts: Granite Bay vs. Oakridge
Final score prediction: 38-31 Oakridge
Last year when Granite Bay and Oakridge collided, Granite Bay won in a tight game with the score of 21-20, down to the last second. I believe this year will be a little different.
Leading the Trojans will be quarterback Maddox Varella nicknamed "touchdown Jesus" by his fellow Oakridge peers. Varella has been playing exceptionally well, averaging 214 passing yards per game, with 14 passing touchdowns. His pinpoint accuracy and his pocket presence will be a crucial part to Oakridge's success. Other key players for the Trojan offense include the wide receiving core. Oakridge has a total of six players that have at least 100 receiving yards, which shows they have a lot of depth at the tight end and wide receiver spot. On the defensive side, Oakridge has been racking up turnovers and sacks. Oakridge has a total of 13.5 sacks and 13 interceptions. Dwight Martin, a senior at Oakridge has a total of 5 interceptions. 
After losing 21-10 to Del Oro, Granite Bay is looking to bounce back from their first loss of the season. Granite Bay will be fired up, and knowing Coach Cattolico, he has most definitely prepared the Grizzlies against a tough Oakridge team. As usual, the run game will most likely be the main focus for Granite Bay, due to Oakridge's strong pass defense and Granite Bay's run-dominant offense.
I think this will be a high scoring game, because of the mismatches of both teams defenses and offenses, with Oakridge's pass heavy offense going against a run dominant Grizzly defense, and Granite Bay's dominant run offense going against a pass dominant Trojan defense. In the end, I think Oakridge's offense will outscore the Grizzlies, with the final score being 38-31 Oakridge.
About the Writer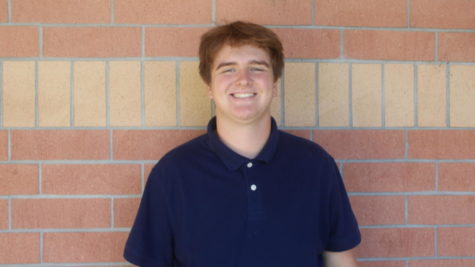 Patrick O'Brien, Staff Writer
Patrick is a senior. This is his first year on the Gazette staff.