Pat Predicts: Granite Bay vs. Del Oro
Final score prediction: 24-17 Granite Bay
The Granite Bay-Del Oro rivalry is one of the biggest high school rivalries in the Sacramento area. This game on Friday is a crucial game for both teams. Both teams are undefeated, and the head to head record for the rivalry is tied at 13-13.
Granite Bay's main strength is their run game and their run defense. Their running back depth is really strong, with sophomore Carter Jackson, who has rushed for a total of 15 touchdowns, while also averaging 165.8 yards per game, freshman Isaiah Ene who will be a key component on both the running game and the secondary on defense, and senior CJ Herring, who was a crucial part of Granite Bay's success last year and will be back on the field after a previous injury. Granite Bay's offensive line can not be forgotten, with an all Senior class in the trenches.
On Del Oro's side, quarterback Caden Pinnick and running back and outside linebacker Kainoa Acia will be big pieces for Del Oro's success. Pinnick is an amazing athlete, who has played 3 sports at Del Oro, and he is a great asset for the Del Oro offense. He has a total of 11 touchdowns, with his main target being Tommy Poe, who is averaging 73.3 receiving yards per game. Kainoa Acia is a great running back for DO, averaging 99.8 rushing yards per game.
Last year, Granite Bay beat Del Oro 28-14, and I believe they will win again this Friday. I predict it to be a very close and intense game, but the running game for both sides will be the x-factor. I predict the final score to be 24-17 with Granite Bay taking the win.
About the Writer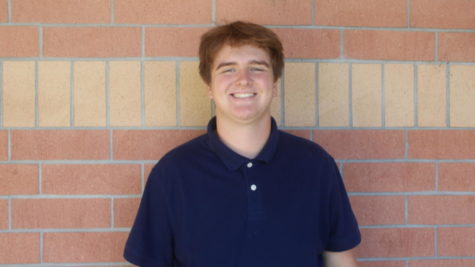 Patrick O'Brien, Staff Writer
Patrick is a senior. This is his first year on the Gazette staff.