Music Review: GINGER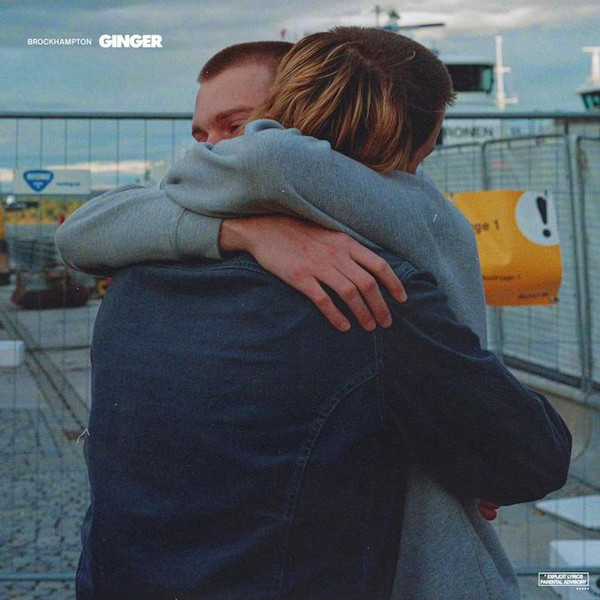 JJ Hill, staff wrtier
September 12, 2019
BROCKHAMPTON is the boy band you've either heard too much or nothing about. In fact, no one seems to know much about the group, with Google estimating that there are "at least 10" active rappers producing for them.
After their debut studio album, "ALL-AMERICAN TRASH," received a highly positive reception online, BROCKHAMPTON went on to release three more records in one year.
Their "SATURATION TRILOGY" quickly gained them a widespread audience because of members' personal projects (such as Kevin Abstract's "American Boyfriend: A Suburban Love Story") migrating their fandoms over to new work.
New fans also quickly caught on to the group's consistent style which saw non-traditional, Eastern-inspired melodies being combined with trap elements. At the time, this style was entirely unique, save from artists such as Lil Uzi Vert.
Unfortunately, the group received backlash towards the end of 2017 after they removed one of the boy band's most popular producers, Ameer Vann, amidst sexual abuse allegations. 
"
Bearface's noticeably increased presence on the album also works in its favor …
— JJ Hill
However, after their previous record, "iridescence," was met with lukewarm critical reception, the group decided to return to their roots with "Saturation" trilogy-inspired production quirks. 
While "GINGER" holds some of the same bangers you and your friends are used to blasting in the GB parking lot with tracks like "IF YOU PRAY RIGHT" and "BOY BYE," it also contains deep cuts such as "NO HALO" and "VICTOR ROBERTS," providing a balanced yet expansive listening experience.
Themes explored on "GINGER" include disappointment, an underlying fear of rejection, the need to express one's self, and the desire for more in life, making the record seem almost like a therapy session for the boy band. This doesn't do a disservice to the album by any means, and, in fact, benefits each track seen here.
Bearface's noticeably increased presence on the album also works in its favor, the producer's lyrical and vocal talent flourishing in the rich tracks on the record.
"GINGER" 's matured lyrics evolve past the upbeat, fast-paced style the group has been part of in old work, invoking instead what BROCKHAMPTON really wants: the feeling of growing up.