Music Review: Donda

   On Aug. 29 2021, Kanye West released his highly anticipated album "Donda." The album consists of 27 tracks and features several different artists, including Jay-Z, the Weeknd, Lil Baby and Playboy Carti. 
   Albums are few and far between for West, and "Donda" is particularly meaningful, inspired by and named in honor of West's recently deceased mother.
   Donda clearly also meant a lot to fans,  as it was the biggest first-week debut of 2021, amounting 357 million streams and about 37,000 sales.
   "Hurricane", "Jail" and "Off the Grid" were the most popular tracks on "Donda" but that doesn't mean that these are the best tracks on the albums though.
    "Jesus Lord" is one of those never-ending songs, but in a good way. The 8-minute long song powerfully encourages listeners to accept Jesus into their lives and does so by showcasing West's raw and rarely heard vocals. The song is also deeply personal: West sings about recent hardships, particularly the death of his mother and how Jesus has helped him through it.
   "Believe What I Say" is another standout with a great melody and an upbeat feel that is scarce in the rest of the album. Like most of the tracks on "Donda", "Believe What I Say" feels inspirational, highlighting West's awareness of the fact that he can't please everybody.
   West's album also shone through its multiple collaborations, particularly "Hurricane," featuring West with The Weeknd, Lil Baby and "No Child Left Behind." The Weeknd and Lil Baby in "Hurricane" perfectly play to their different strengths in combining Lil Baby's raps and the Weeknd's vibrant golden vocals. The voices are extra vibrant against the dimmer, almost ethereal, background music and West's part at the end is the cherry on top. 
   "No Child Left Behind" also showcased another artist. What I enjoyed most about the song was the silky, infectious vocals of American singer Vory.
   "Jail," was another particularly popular collab featuring Jay-Z and Pope Band Francis, but I found it overhyped. The song was creative, but I thought the featured artists underperformed and the song kept repeating the same, sort of rock sound the entire time. 
   Like "Jail" parts of the album also felt monotonously repetitive at times in its beats and patterns. Although there were powerful messages and sounds in these songs, there are still a few that were questionable, holding it back from getting a substantial rating. 
Shortcomings and all, West has once again brought an iconic album to the table landing a win for West, his late mother, fans and onlookers. As simplistic or incomplete "Donda" may conceptually seem it will always stand tribute to West's mother and a pinnacle of West's brand.
Overall rating: 7.5/10
Best tracks: "Hurricane", "Off The Grid" and "No Child Left Behind
About the Contributor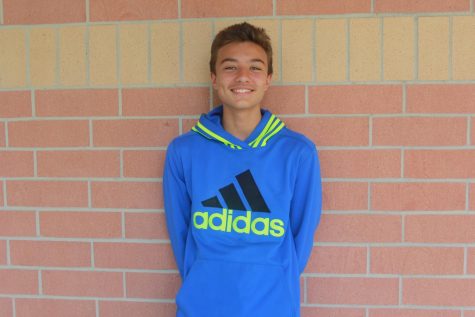 Antonio Sperandeo, Staff Writer
Antonio is a sophomore, and this is his second year on the Gazette staff.