Meet GBHS's new assistant principal: John Pichon
Get to know the new assistant principal at Granite Bay High School, John Pichon.
"Funny," "outgoing,"  "humorous." All of these words have been used to describe John Pichon, the new assistant principal of Granite Bay High School, who began his tenure following the promotion of Lisa Stanley.
"I want to build relationships with students and staff, and just hopefully make a positive impact at the school and in the community." said Pichon, asked about his goals as assistant principal. "I want to learn as much as I can."
Pichon, who used to play professional basketball and later taught physical education, differs from Stanley, who taught English. 
"They both have…a good sense of humor and they both are really dedicated to their work," principal of GBHS Amber Clark said. She noted that he brings much needed levity to the job, which often deals with serious disciplinary issues and conflicts.
"He brings a good energy. He's positive. He's laid-back. He brings some humor. I think that helps for people to just be able to bond," Gregory Sloan said, an assistant principal at GBHS.
Pichon established heritage months at his previous school, Whitney High School. Heritage months, set aside times to honor a culture, were added for GBHS with a Google Doc and a Padlet. Pichon has been active with Granite Bay High's Black Student Union, and he added, "We can kind of create a heritage month calendar to celebrate and honor all different types of cultures and people." He also served as the Club Advisor for the Black Student Union of Whitney High School.
In regards to Whitney High School, Pichon found both of the schools to be similar, though he knew the students from Whitney slightly better because of his time in the classrooms.
As his primary motivator, Pichon cites his family. "My kids and my wife … everything I do is really centered around them. It … makes me always want to stay responsible because I know they're always counting on me to do the right things."
And what message would he like to give to the student body?
"There will definitely be setbacks in life, especially when you're going for something that you're really passionate about. But the important thing is to just not give up and stay focused on your goals and dreams."
About the Contributor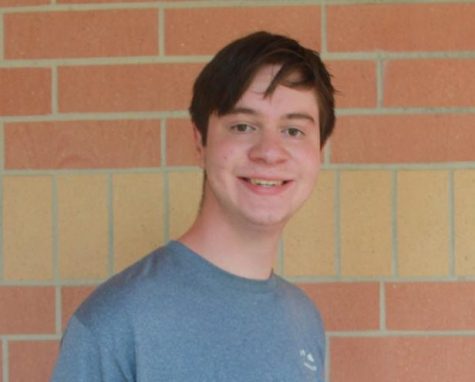 Aiden Sherman, Editor
Aiden is a senior and editor of the Voices section. This is his second year on the Gazette staff.