Local Concert Guide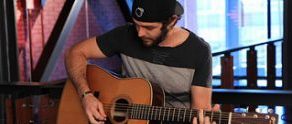 Los Angeles-based hip hop group  Shoreline Mafia was scheduled to perform Sunday, Sept. 9, at Ace of Spades in Sacramento.

  Shoreline Mafia gained popularity in Nov. 2017 during the release of their first full-length album, "ShorelineDoThatS**t". Ace of Spades is a popular concert venue on R Street, with tickets on their website to their upcoming events. Ticket prices for general admission is $24, plus taxes and fees. The VIP package, which includes one ticket to the concert and one photo with the band is priced higher, but makes up in experience value. The concert venue is small, so be sure to get your tickets before it fills up!

Rolling Loud

  This annual music festival, located in San Francisco, comes in the late summer with many musical guests including Wiz Khalifa, Young Thug, Juice WRLD and more.

"

San Francisco festival will feature Wiz Khalifa, Young Thug, Juice WRLD and more

With roots in Miami, Florida, Rolling Loud has grown to one of the biggest hip hop festivals in the world. The festival was scheduled for Sept. 15-16, and tickets started at $189 according to the Rolling Loud website. They also offer VIP packages for a higher rate. The concert does sell out quickly, so be sure to get your tickets for the festival early!

Hippie Sabotage

  On Wed., Sept. 26, EDM group Hippie Sabotage is coming to town. They will perform at Ace of Spades in downtown Sacramento. On their "Lost California" tour, the group will be heading across the west coast of the U.S., with one stop on the Hawaiian island of Honolulu in October. Tickets are available through the Ace of Spades website and also through the Hippie Sabotage website. Tickets start at $29, and VIP packages include early access to the show, a photo with the group and a meet and greet experience at the concert.

  On Oct. 27, Thomas Rhett will be at the Golden 1 center in Downtown Sacramento. On his tour across the U.S. and UK, Rhett makes his last stop in the U.S. in our capital city of California. The Life Changes tour is named after his third album which was the first country release to take a top spot on the Billboard 200 in 2017. Tickets for the show range from $60 to $750 for resale on Ticketmaster.

Chief Keef will be coming to Ace of Spades on Wed., Oct. 3. With his most recent EP released in early June and with many mixtapes this year, you can be assured that the concert will be packed with Keef's newly released music. Kicking off his tour in London via hologram show, Keef will be touring across the United States and in Europe this fall. Tickets for his concert are $25 on the Ace of Spades website.