Kaiser Permanente mental health clinicians engage in open-ended strike for support
Kaiser Permanente mental health clinicians across Northern California have entered the fourth week of striking against the health industry giant.
Since Aug. 15, more than 2,000 Kaiser Permanente therapists, psychologists, counselors and social workers have been on strike in dozens of locations across Northern California.
The National Union of Healthcare Workers (NUHW), which is asking for an increase in staffing and resources for mental health clinicians, has asserted that Kaiser's lack of support is detrimental to both employees and patients.
The strike comes after 688 clinicians left Kaiser between June 2021 and May 2022, doubling the number of clinicians that left in the previous 12-month period. 
Research from the KFF shows that 32% of adults in California reported symptoms of anxiety or depression. The influx of mental health disorders throughout the COVID-19 pandemic has overwhelmed Kaiser's mental health and wellness division, stressing employees and resulting in longer wait times for patients. 
"Clinicians have been trying to make Kaiser adequately staff and resource its mental health clinics in California for more than a decade. They've filed whistleblower complaints, they've gone on strikes, they've helped pass new laws that require better access to mental health care," NUHW spokesperson Matthew Artz said. "But Kaiser is still dramatically understaffing its mental health services, and because of that, a lot of people who rely on Kaiser for mental health care are waiting months just to start therapy. And once they start therapy, they typically wait four to eight weeks between appointments."
"
Kaiser is still dramatically understaffing its mental health services, and because of that, a lot of people who rely on Kaiser for mental health care are waiting months just to start therapy. And once they start therapy, they typically wait four to eight weeks between appointments.
— Matthew Artz, NUWH spokesperson
This isn't the first time the health industry giant has met backlash for its mental health services. 
 In 2013, Kaiser was fined $4 million by the California Department of Managed Health Care (DMHC) for failing to provide access to mental health services for its members. This was the second largest fine in DMHC's history and began a four-year conflict between the two parties. 
After an investigation of Kaiser, a settlement was reached in 2017, in which Kaiser's mental health services were observed by an outside party for three years. Failure to improve access and meet DMHC's standard would result in a $1 million fine.
Kaiser did not break the settlement agreement, but complaints from Kaiser clinicians and patients have persisted. 
Riley Davidson is a freshman at Granite Bay High School and used Kaiser's mental health services throughout the last year. Her experience with Kaiser was mixed, especially as a student on a tight schedule.
"I know that my therapist had a lot of clients … so she never really had appointments at the time that I needed for like six months, and then she would finally have one. So to be able to maintain a once-a-month schedule, I would have to do a time that would not be very good for my schedule," Davidson said.
Davidson says that most of her appointments were difficult to attend because they were often scheduled before or during school hours, sometimes forcing her to miss school
In response to insufficient mental health services across California, the State Senate passed SB 221.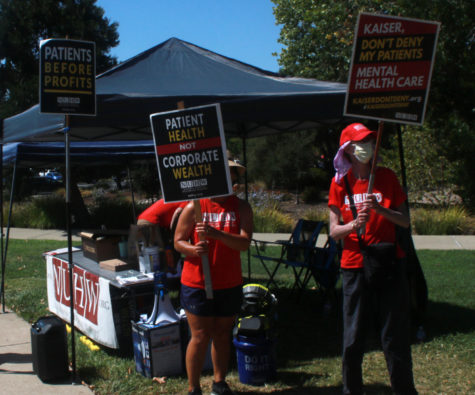 The bill went into effect in July 2022 and requires insurers to offer return appointments to mental health and substance abuse patients 10 days after the previous session.    
State law already requires insurers to provide appointments within 10 days, but SB 221 extends that law to follow-ups.
Despite the legislative changes, the volume of patients is taxing Kaiser's systems. The NUHW maintains that even with SB 221, the problem hasn't been completely amended. The union has reported that Kaiser hasn't done enough to support its current staff and patients.
"That's not happening. It's not even close to happening. It's not happening because they don't have nearly enough therapists to see people," Artz said of Kaiser meeting SB 221's standards.  "They don't talk about overall staffing, because overall staffing has been generally flat because people are leaving at much higher rates because they simply just can't get all their work done. They can't see (their patients) as often as they believe they should be seen to help in their recovery."
Kaiser issued a statement on Aug. 19. responding to the strike.
In the statement, Kaiser said that it appreciates the 30% of mental health professionals that are not on strike, continuing to work and those that have stepped in to minimize the gap.
Kaiser also criticized the NUHW's motives, stating that the pretenses for the strike were misleading.
"This strike and this disruption to patient care does not need to happen. While NUHW claims it is fighting for increased access to care, its primary demand is for union members to spend less time seeing patients," Kaiser said in its statement. "Our patients cannot afford a proposal that significantly reduces the time available to care for them and their mental health needs. We were very close to an agreement the week of Aug. 8; unfortunately, union leaders were intent on this strike."
Four weeks into the strike, the NUWH has no plans to end the strike until its demands are met. 
"Patients are getting ripped off while Kaiser's coffers are bulging," Sal Rosselli, president of the NUHW said in a statement. "We don't take striking lightly but it's time to take a stand and make Kaiser spend some of its billions on mental health care."
About the Contributor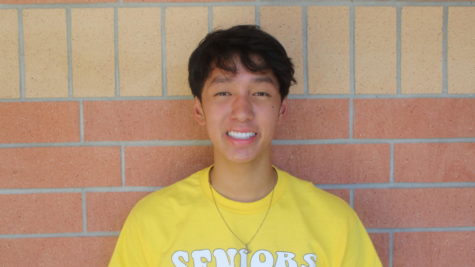 Justin Ha, Co-editor-in-chief
Justin is a senior and co-editor-in-chief. This is his fourth year on the Gazette staff.