Jessup McGregor set to leave for a position at West Park
Assistant principal to help open newest district school
Jessup McGregor, an assistant principal at Granite Bay High School, recently announced his upcoming in-district transfer to West Park High at the end of the 2019-20 school year, which will mark the end of his GBHS career. 
McGregor will hold the position of assistant principal at the district's newest comprehensive high school, which is scheduled to open next fall.
McGregor described his transfer as a challenge as well as a great opportunity.
"Primarily, I feel most passionate and effective in my work when I'm challenged and pushed to rise to difficult occasions," McGregor said. "Opening a new school is a huge job and one I've not had the opportunity to do (before). For me, this is jumping into an exciting, new adventure."
McGregor's departure will bring sadness to GBHS as his enthusiastic spirits will be deeply missed by many faculty members and students. 
"Mr. McGregor will be leaving behind some huge shoes to fill as he builds very strong relationships with students and staff," said Jennifer Leighton, the principal of GBHS.
However, Leighton offered her assurance that GBHS can still thrive despite McGregor's departure. 
"The school will continue to function on all cylinders, and we will have staff and students helping us to find his replacement," she said.
Joe Landon, the Roseville Joint Union High School District assistant superintendent of business services,  said McGregor will be one of many faculty members at West Park who are coming from other district schools.
"There will be a combination of staff coming from other schools in the district as well as staff new to the district altogether," Landon said. 
To prepare for McGregor's departure, GBHS has already started the search for possible candidates to take his current position, although the details are not yet finalized.
"We always get a lot of talented applicants, so I am not concerned at all about finding our next assistant principal," Leighton said.
Although McGregor's absence next fall will affect the culture of GBHS, there is no doubt he will have new experiences and opportunities at West Park.
"I'm going to miss everyone here at GBHS terribly," McGregor said.   
However, he said he is looking forward to the experiences that have yet to come.   
"From helping design learning environments … to re-imagining what education looks like, and everything in-between, this is a very unique opportunity to build an innovative institution," McGregor said. "I'm honored to be a part of it." 
About the Contributor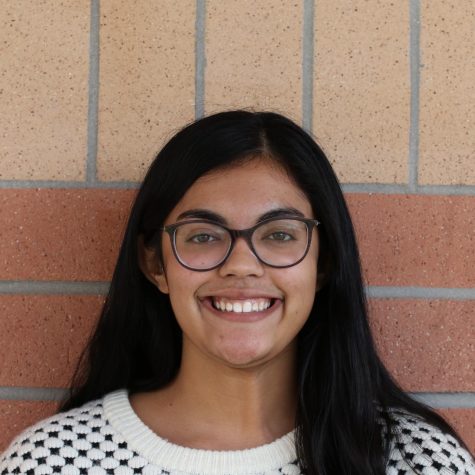 Mareesa Islam, Co-Editor-in-Chief
Mareesa, a senior, is one of the editors-in-chief, and this is her second year on the Gazette staff.