GBHS football gets hit with concussions
Players forced to deal with head injuries
  From August to mid November, Granite Bay High School life revolves around the football team.
  Over the summer, the Journal of the American Medical Association examined 111 brains of players who have played in the NFL–110 of them were found to have CTE.
   Chronic traumatic encephalopathy is a degenerative brain disease caused by repetitive brain trauma — although it doesn't make an appearance until years after the initial blows to the head.
  "Those are alarming rates," varsity head football coach Jeff Evans said.
  As more evidence of long-lasting effects from concussions unravel through studies, Evans and his coaching staff have become more cautious and selective in their style of coaching.
  "We try to eliminate the amount of contact going on at practice, which is what studies have shown is where the beginnings of concussions start," Evans said. "As coaches, we would rather be ineffective in games and lose than injure players in practice."
  Although coaches try to do their part in keeping the game safe, there are still complications in the nature of football and athletics in general.
   "When you ask the kid (after the initial hit) if they are OK, he will say yes every time," Evans said.
   On the first practice with full contact, Matt Solone, a junior on the varsity football team,  received a blow to the head in a blocking drill. He was then diagnosed with a mild concussion by his physician days later and was out of practice for two weeks.
  "I knew I had (a concussion), but I kept going through (that) practice because I thought that's just (a part of) football," Solone said.
  It isn't so much the inherent physical roughness of football that is threatening to high school football players, it is the shame attributed to sitting out.
  "There is a stigma to it because you don't want (the coaches) changing their view on you," Solone said.
  Senior player Brendan Pease also received a concussion on the same day has Solone, but unlike Solone, he didn't tell anyone about it.
  "(Pease's) ended up being very life threatening — he was lucky to survive," Solone said.
  Pease hasn't passed through the concussion protocol after five weeks and is on a modified school schedule.
   Junior Akhil Shah said there were "definitely" times where he knew he received a concussion but he stayed in.
 Shah has had eight diagnosed concussions; seven of them were caused by football.
  "Ever since I was eight I've had (a concussion) every year of my life," Shah said. "Once you get a concussion, you are more prone to getting another concussion."
  Health and safety teacher Kathy Sinor said players with concussions are "prone to have violent mood swings, inability to focus and have a hard time retaining knowledge."
  Granite Bay football is not above the dangers of head injuries along with the stigma that goes along with it. But the program is fortunate to have coaches who are aware of the most recent findings and make active efforts to keep the players as safe as possible.
 "We make sure safety is at the forefront of what we do," Evans said.
About the Contributor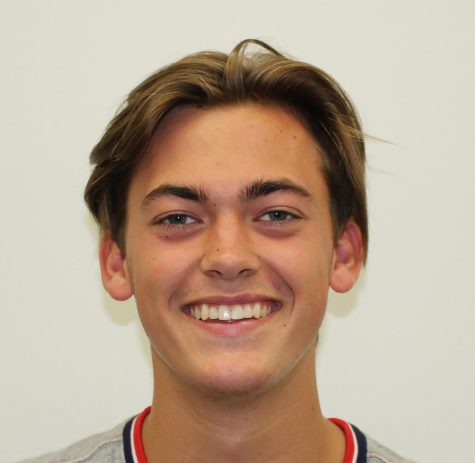 Spencer Cova, Co-editor-in-chief
Spencer is a senior, and this is his second year on the Gazette/GBT.org staff. He is one of five co-editors-in-chief for 2018-19.