Drawing the line on social distancing guidelines
Determining where to stand in regards to social distancing has become an issue of conflict for GBHS students.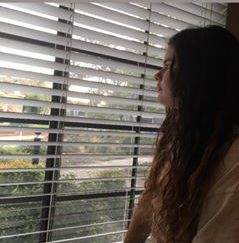 The question of whether one should social distance has stirred controversy. 
Some feel the issue treads into political waters. Whatever the reason, while some people have been diligently social distancing, others have not. Regardless of their opinion, both sides have strong feelings.
"Just do the smart thing and wear a mask; it's not that hard," Granite Bay High School freshman Camila Mena Zavala said. 
"(People who choose to not wear masks) should realize how big this thing really is. It's not a political thing to wear a mask. It's to protect yourself and others from contracting the virus."
Despite Mena Zavala's commentary and the similar opinions of others in mind, GBHS students still choose to neglect social distancing guidelines.
Maya Rose Legari, a sophomore at GBHS, is one of those students. 
"There's a lot of reasons (I don't participate in social distancing)," she said. "The news and government haven't really given us any science behind it…I don't know if it's true."
Legari also noted the impact social distancing had on her as an extroverted person.  
"I think for me, I'm very social and active, (and) not being able to go places all the time and see friends everyday negatively impacted me," Legari said.
Legari also brought up an interesting point: many GBHS students aren't directly affected by the virus. 
Despite the mixed social distancing views, all students agreed their mental health was impacted during the pandemic. 
"I miss everyday social interaction and freedom in a way to do whatever I want," Mena Zavala said. "Over the pandemic, my mental health has changed a little. I've been a little more emotional because I get sad that I'm not around people everyday like I would be at school." 
GBHS students also had mixed responses on factors that influenced their decision on abiding by social distancing guidelines. While most said their decisions weren't influenced by their parent's opinions on the virus, some said their decisions were influenced by another key part of their lives: friends.
Although some students said whether their friends social distance or not didn't impact their decision, others felt differently. 
An anonymous student commented on feeling peer pressure and the desire to look "cool".
"
A lot of kids our age, and no hate on them,… think that it's cool to not follow the laws. (They) have the mindset (that they're) not going to let a pandemic stop (them) from living (their) life.
— Anonymous Student
"A lot of kids our age, and no hate on them,… think that it's cool to not follow the laws," the student said. "(They) have the mindset (that they're) not going to let a pandemic stop (them) from living (their) life."
The student admitted they'd felt peer pressure to attend a party. Ultimately, they decided not to attend. 
"I was upset that I wasn't able to come, but I know that I made the right choice."
Emily Belgarde is the associate professional clinical counselor here at the GBHS wellness center. She understood the students' feelings. 
"We're designed to need the authentic, human interaction and not just like face to face but even physical touch, like a hug from a friend," Belgarde said. "We're designed as social beings."
Additionally, Belgarde noted she's seen an increase in patients, saying "Not only are more people struggling than ever before, but I think more people are willing to seek help," she said. "We're seeing it as a much more open conversation, and anytime you do that, you start to chip away at the stigma around getting help."
As for advice to students struggling during these times, Belgarde recommended talking to older peers, developing strong routines and being deliberate with time. 
Most importantly, she added, was recognizing there are some aspects of life that can't be controlled. 
Surprisingly, she added even she, as a therapist, experienced anxiety during these times.
"Sometimes I know teenagers want to have all the answers," Belgarde said, "but I think what's hard is this seems like it's been going on forever right…and I feel that too, but all things will change and end eventually."
About the Contributor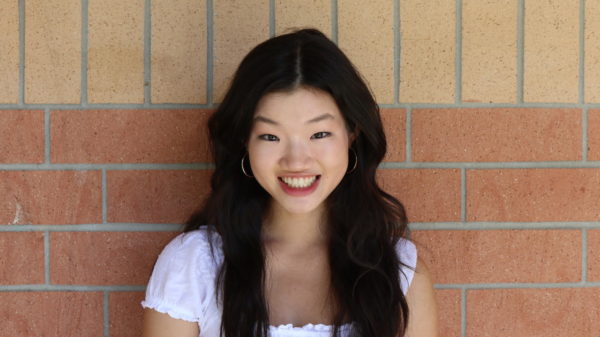 Sarah Yee, Co-Editor-in-Chief
Sarah is a senior and Co-Editor-in-Chief. This is her fourth year on the Gazette staff.