Coronavirus cancels numerous anticipated events
Many students who were once looking forward to end-of-the-year events and school trips are saddened by their sudden cancellations
As senioritis and fatigue began to set in, many exciting events, such as concerts and school-sponsored trips, were keeping students motivated for the final stretch of the school year.
Then coronavirus struck, resulting in the elimination of those events and the dismay of many students.
"In the moment, it really sucked to have (the conference) cancelled," said Jake Russell, a junior who had plans to travel to Washington D.C. with the GBHS media program. "Other people were disappointed as well, and a lot of schools put a lot of money into (the) conference."
In a time where students are missing out on many of the treasured memories that high school typically has to offer, the loss of these off-campus occasions only add to the list.
"I'm… sure (other fans) are just as sad as me, if not then more so," said Danica Galang, a junior who bought tickets to watch BTS prior to their decision to postpone their Levi's Stadium concert. "I've seen people spend way more than my sister and I just to see BTS perform. Luckily they are getting refunded if it is cancelled, but it still is very disappointing to get your hopes dashed like that."
Such cancellations have not only been difficult for students to experience, but also for teachers who have organized and looked forward to the trips they planned for their students, leaving them dismayed on many fronts.
"I'm sorry for myself, but I'm more sorry for (my students)." said Karl Grubaugh, who was set to take several of his journalism pupils to New York for a Scholastic Journalism convention and award ceremony before the convention was called off. "I was looking forward to it, too… I'm retiring so it was gonna be my last trip…so it was a bummer for me, but it was a bigger bummer for them (to find out the trip was cancelled)."
Despite the sadness shared by all those that have had trips and events they were looking forward to scrapped, many understand that such cancellations are for the sake of preventing greater tragedy.
"I'm sure it's for the best," Galang said. "(Health officials are trying) to keep us safe, which I can understand because I… don't wanna die from coronavirus."
"
(Health officials are trying) to keep us safe, which I can understand because I… don't wanna die from coronavirus.
— Danica Galang
After all, the safety of both students and teachers comes out to be the most important.
"Despite the fact that I wish we could've done it, I think they made the right decision," Grubaugh said. "It's a decision I agreed with for my health, the health of my students, the health of all the other students that were gonna be there, and of all my teaching/advising colleagues all over the country."
Now with a required shelter in place, students and teachers are trying to find the silver lining of this cloud of coronavirus.
"If you have your event cancelled, I would say try to make the most of it," Russell said. "Make your own competition, do your own online dance with a video game…or find ways to get people together online.  …Make the most of this terrible situation."
As everyone continues to cope with the effects of corona, it's important to recognize that this time is not desirable for anyone.
"I think what you don't say (is) it's going to be better, it's going to be all better, or it's going to be okay, (because) it might not be okay," Grubuagh said. "This is not okay. And so you acknowledge that and tell people it stinks. It's a bummer, and then you try and have some empathy. …You feel sad. You feel upset. But as you go forward, because we're going to go forward, be as resilient and as positive as you possibly can. …You can't just give up when this is only one side of the coin, only one half of the piece of paper. …And while that doesn't lessen the pain and the disappointment and the frustration and sadness, it's something for us to remember."
About the Contributor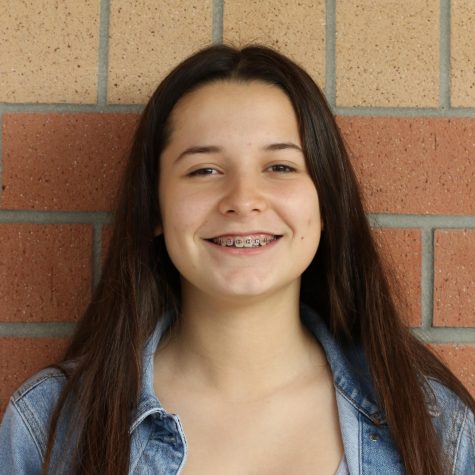 Ali Juell, Co-Editor-in-Chief
Ali is a senior and one of the editors-in-chief for the Gazette. This is her second year on the Gazette staff.