Competition heats up in Sierra Foothill League
GBHS athletics face increasingly tough teams in the SFL
Hang on for a minute...we're trying to find some more stories you might like.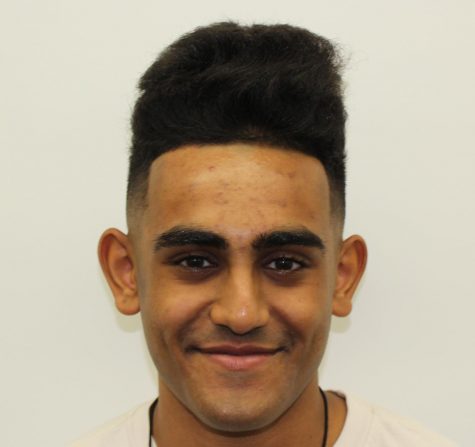 More stories from Akhil Shah
  Consistent excellence. There isn't another way to define Granite Bay Athletics over the years.
  Last year alone, 23 of the school's 24 varsity athletic teams reached the postseason.
  Despite accomplishments like this, it's easy to forget the school's success when teams around the Sierra Foothill League are as dominant as rivals Del Oro, Folsom or Oak Ridge.
  For head football coach Jeff Evans, records and wins aren't all that matter.
  "We all want to be undefeated and be state champs but we don't want to do it the wrong way," Evans said. "If we can look ourselves in the mirror and I can look at my boss and she is happy with what our players are doing, I'm going to put my ego in the backseat."
  Likewise, GBHS Principal Jennifer Leighton is proud of the holistic excellence the school holds in academic, arts and athletics.
  "We won't ever be school that values athletics over the whole student. We are not in it to win it at whatever cost. That's not what we want to be known for," Leighton said.
  Sports like football, a very prominent activity in the Granite Bay community, have been impacted by increased competition in their league.
"
We won't ever be school that values athletics over the whole student. We are not in it to win it at whatever cost. That's not what we want to be known for,"
— Jennifer Leighton
  The SFL today is recognized as one of the most powerful leagues in the state of California.
  "These leagues are put together based on competition," Evans said. "Most of our records early on were padded with teams that weren't necessarily good. Now you're playing the best teams every week. It's going to put a dent on that."
  With a powerhouse like Folsom High School and competitive school rivals like Del Oro and Oak Ridge facing up with the Grizzlies year in and year out, competition is clearly more difficult than ever before.
  GBHS assistant principal Greg Sloan, who overlooks athletics, holds a clear understanding of how sports in the SFL work.
  "Overall we're a very successful school in a ridiculous league," Sloan said.
  The competitiveness of the league pertaining to football isn't something to question. However, teams like Folsom have faced scrutiny around the league.
  "It seems like there's a bit of a disconnect with the people over at Folsom," Sloan said. "The words they use, the things they say from what seems to be reality and what seems to be happening. It's a combination of not acknowledging what's happening and all of that."
  Some top college commits from Folsom came from Nevada, which raised many questions in the community about their practices regarding recruiting.
  "We give them credit, they get out there and kick your butt. They don't cheat on the field, but at the same time concerns like safety have to be addressed," Sloan said.
  Evans, who's spoken directly to FHS's head football coach, believes that leagues should be structured based on rules that schools have to follow.
  "They can play by a different set of rules. They have open enrollment. As far as their schools rules go, anybody can enroll in," Evans said.
"
We're not going to dip down to that level, we'll give them everything we have."
— Jeff Evans
  FHS holds a remarkable level of athletic talent that hasn't gone unnoticed by league members.  Despite this recognition, it's clear that competition between FHS and other schools has diminished with blowout victory after blowout victory.
  "They do stuff at a level that hasn't been done. I'm talking about 25 years of coaching and I've never seen anything like what they do," Evans said. "We're not going to dip down to that level, we'll give them everything we have."
  "There's all kind of folklore out there about what's going on at Folsom. It does seem very unusual," Leighton said. "That many athletically talented and flat out amazing athletes make other teams look like ants. It's unusual that so many big guys come out of one area for football. It seems as if something is going on, I don't know. They claim there isn't."
  According to Leighton, GBHS has a lot to be proud of in regards to football, other athletics and academics.
  "The beauty of high school athletics is you're taking kids who you have to take and you're making them incredibly successful. You don't pick who you want," Leighton said. "I wouldn't be as proud of that as I am of what we do."  

About the Contributors
Akhil Shah, Sports editor
Akhil is a senior, and this is his second year on the Gazette/GBT.org staff. He is a sports editor.