Video Game Review: NBA 2K22
Since 2000, a new 2K video game has been released annually, always in the second half of the year and always bearing the title of the year upcoming.
There have been over 20 NBA 2K video games, but fans have been especially raving about NBA 2K22, released on Sep. 10.
The quality is a surprise for some fans as previously, many people have criticized the videos games, even calling them the worst ever.
The new Playstation 5 also recently released earlier this year has upped the quality for other video games as "the next generation," of the Playstation 4.
2k hasn't taken quality lightly either.
A lots of changes have been made with NBA 2K22. The graphics looks freakishly realistic, capturing detail intensely in ways not highlighted in prior versions.  Luka Doncic, the new cover athlete for this year's game, has made his mark as the youngest cover athlete in 2k history at only 22 years old. Doncic plays for the Dallas Mavericks and one of the biggest young stars of the NBA.
But while 2K22 has certainly made big leaps in its external visuals,  the real test of quality is the actual gameplay.
In my first experience, I didn't understand what all the hype was about.
A huge part of the experience is the shot meter  which must be released on time to make your jump shot. If you time it perfectly, it flashes green and the shot automatically goes in.
This year however, the meter wasn't as rewarding and made it more confusing for players to achieve that perfect release.
Still, the sheer beauty and quality of the graphics are one of the best I've seen. I also appreciate the variety of choice with all the different modes. Playnow offers players the opportunity to play a quick game with no reward and myteam and mycareer lets players virtually live the dream of building their very own dream team and player respectively. 
My personal favorite mode is myteam, because the seemingly endless options and opportunity to improve with a player's personal dream team offer unlimited fun and excitement.
While this NBA 2K22 has its visual perks, the actual gameplay is not worth all the publicity it has gained recently.
About the Contributor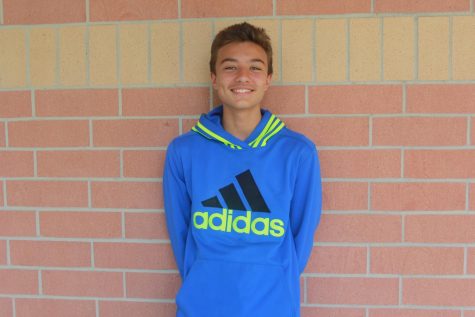 Antonio Sperandeo, Staff Writer
Antonio is a sophomore, and this is his second year on the Gazette staff.