The road to Congress: Meet the front-runners in District 3's midterm election
The midterm election is this November. Here is a look at the two front-runners for District 3.
The midterm election is nine months away and many of the key candidates are gearing up for the road to Congress. District 3, fresh off its redistricting, has two front-runners: state Assemblyman Kevin Kiley (R-Rocklin) and Dr. Kermit Jones, a Democrat who currently lives in Placerville. A new map of the district means the redrawing of political lines and a larger question as to who will be replacing Congressman Tom McClintock, who is now running for re-election in District 5.
Following its redistricting, District 3 is now 39% Republican and 32% Democrat. Both candidates have a positive outlook on this change, albeit for different reasons.
"Redistricting made this a much more competitive district," Jones said. "We look at it as a competition bonus. We look at it as a chance to engage people with those issues that they care about."
For Kiley, the redistricting is a positive change because it allows him to maintain a consistent base.
"The redistricting created an entirely new district," Kiley said. "What's great about it is that I can continue to represent almost all of my current constituents. So I'll be able to fight for the same communities that I do now, just at a different level where I can have a larger impact."
Regarding policy, the candidates have chosen to focus on specific topics, which they feel will speak to Californians. Jones, a physician at Kaiser and an ex-flight surgeon in the U.S. Navy, claims to have the most detailed healthcare plan of any candidate running for Congress. 
When it comes to accessing healthcare, Jones is in favor of a public option rather than a system similar to Medicaid.
"My healthcare plan is informed by healthcare workers," Jones said. "Not politicians. Not pundits. Medicaid is a great program for helping people find coverage, but you have to find doctors who will take it. And you have to find providers who will provide those services."
Jones said a public option is advantageous because it allows the federal government to produce an insurance product that competes with other products. The candidate also discussed how funds should be reallocated to improve America's healthcare.
"We need more healthcare workers, we need grants to get people through school and we need shorter pipelines," Jones said. "If it's better, higher quality and lower cost, people will gravitate because we trust people to act in their own best interest."
Kiley has targeted his campaign and social media at mask and vaccine mandates, especially in schools. The state assemblyman is adamantly opposed to any form of mask mandate in schools. Many schools in the region, including Granite Bay High, and across the nation have become mask-optional and multiple schools that aren't have had protests. Kiley called this shift in mask policy, "the political earthquake of 2022."
"My policy is for families and parents of students to make these decisions for themselves," Kiley said. "The government should not be forcing anyone to wear a mask at school. The government should not be forcing any young person to get vaccinated – that should be a decision that is made by parents."
Personalized decision making permeates Kiley's campaign. At every turn he stresses that his campaign is about empowering Californians.
"I've been working with countless Californians to build a movement for change in our state, and we've seen it grow stronger and stronger over the course of this last year – and it's only grown stronger since," Kiley said. "But what we've been seeing is that a lot of the things that have gone wrong with California are now being taken to the national level. I decided the best way to keep this movement growing, and the best way to have an impact for our communities, is to take the fight to D.C. and make sure that our country doesn't make the same mistakes that California has."
Jones doesn't see Kiley's campaign as a chance to take the fight to D.C, but rather another attempt at running for higher office. In the past, Kiley has unsuccessfully run for the state Senate, and most recently finished sixth, with 3.5% of the vote, in California's 2021 gubernatorial recall election. More than 60% of California voters rejected the recall initiative, allowing Gov. Gavin Newsom to continue to serve.
"This is the only job that we're interviewing for," Jones said. "Most people, when they interview for a job at a company, they don't interview for six or seven different jobs and say, 'I'll just take whichever one you give me.' They interview for the job that they actually want to have. (I) didn't run for the state Senate just to run for the state Senate. (I) didn't run for governor just to run for governor. We're running for Congress because we feel that this district needs someone at the federal level that advocates for their issues, whether they're a Democrat or Republican or a non partisan."
Furthermore, Jones has criticized Kiley for associating with what he believes are extremists, particularly in a case where Kiley shared a stage at a rally to recall Gov. Newsom with Cordie Williams, who was part of the Jan. 6 attack on the U.S. Capitol and actively encouraged Americans to arm themselves for civil war. Kiley, however, doesn't believe that these claims should be taken seriously.
"I don't think anyone who actually makes that sort of allegation is a serious person – they're some fringe types, who will say anything to try to discredit you," Kiley said. "My constituents know, and have seen over the course of my five years in the legislature, that I'm fighting for a better quality of life, for the people of our area, in our state."
Kiley has refrained from criticizing Jones or any of his other possible opponents, but he hasn't hesitated to fire on Gov. Newsom. 
There are some areas of overlap in the candidate's visions. For example, Jones is on the same page as Kiley when it comes to mandatory masks and vaccines.
"I don't think we're in a place where mandatory masks are good," Jones said. "We've seen in many instances the Supreme Court suggest that mandatory vaccines are just not constitutional. I fully respect that."
Jones said he does believe that healthcare workers should be vaccinated, but that "they always have the choice of deciding not to work there."
"If you have certain types of jobs, that's the minimum job requirement," Jones said.
The potential congressmen have also promised to tackle one of California's greatest epidemics: homelessness. While the state continues to spend more and more on the unhoused, there are still more than 160,000 homeless people in California, the most of any state. Kiley said California should be following the lead of more successful states.
"Clearly, what we're doing is not working," Kiley said. "We need to make sure that there is a shelter where folks can go so that they're not living and languishing and dying in our streets, and then they need to get access to the services that will help them to get back on their feet, whether that's mental health services, drug addiction treatment or job training." 
Jones emphasizes that homelessness isn't just about not being able to buy a home. Likewise, he wants to see a multifaceted approach to the issue.
"We do have a shortage of inventory of homes in California. Everyone knows that," Jones said. "That's why the price of homes goes up so much. So part of (what) we talk about is helping those supply chain issues so that in the long term, we can get the lumber and the resources and the people that we need to actually build those homes." 
In addition to creating the necessary resources for construction, Jones wants to work with the state and the federal government to change zoning laws so  there are more lots zoned for multifamily homes. Furthermore, the need for proper infrastructure such as public health and mental health programs is apparent to Jones. This multifaceted strategy is what Jones said  will begin the healing process for the rampant homelessness present in the state and country as a whole. 
California's midterm primary is on June 7. Kiley and Jones are expected to lead the primary. For Jones, this election is a chance to be a voice for the state and country that he believes in.
"(California) is the fifth-biggest economy in the world," Jones said. "It has a surplus. It actually has a lot of things that draw more people to our state, more than any other state in the country. So there are a lot of things that we have, but what we need is a reliable partner and advocate at the federal level. And that's why we're running."
For Kiley, this election is a chance to redirect the state and country and shake up the political balance.
"I'm not going to just get elected for the sake of holding office. I want to be an agent of change," Kiley said. "I'm excited about the opportunity to be part of a new majority in Congress that will lead us in a new direction in restoring our freedoms."
About the Contributor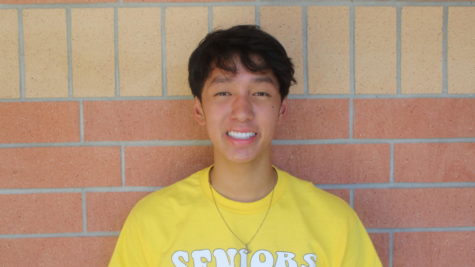 Justin Ha, Co-editor-in-chief
Justin is a senior and co-editor-in-chief. This is his fourth year on the Gazette staff.