Student athletes' revolving relationship with injury, fear and recovery
Several GBHS athletes share how their injury stories and fears impact their performance.
Injury and fear are inevitable aspects of athletics. But in an atmosphere where athletics and academics are intertwined, how does their tumultuous relationship play into student athletes' performance? 
Hand in hand with its highly academic atmosphere, Granite Bay High School is well recognized for its athletic prowess. The school's athletes have historically claimed numerous Division titles-even CIF championships-and are frequently recruited to play Division I or II in college. 
Likewise, GBHS athletes are no stranger to sports injuries.
 Kristi Truong, a seasoned soccer player and senior, said she's injured herself numerous times, and is still recovering from an ankle injury in late 2021. 
Fellow senior Campbell Brown, highly involved in varsity lacrosse and water sports, has had three concussions.
And captain of the color guard, junior Shea Cook, said she's had "too many injuries to count."
The scene set behind these injuries are similar but expected. 
Soccer, as a contact sport, has a documented injury history.  Both girls lacrosse and soccer do not mandate headgear, which studies show have contributed to heightened concussion rates. 
Further the commonality of concussions intensifies with competition, often from "player collisions"  in girl's soccer and other sports—particularly at "the high school level." 
The statistics of these studies are well illustrated in these athletes' injury stories. Truong was "tripped" in competition, causing her to "land on her ankle wrong and overextend it." Brown, despite girls lacrosse being categorized as a non contact sport,  regularly experiences collisions with other players and the occasional ball. And Cook, as part of the color guard, is a self-proclaimed victim of the "wind."
Her most memorable injury?
"During the first period I threw a toss on a rifle and the wind knocked it into my face," Cook recounted. "I had to leave school to get stitches."
All three athletes were out physically for at least a couple of practices and in Brown's case—her numerous concussions led to extensive physical therapy, an MRI and specifically even "special brain therapy at the Golden One."
Brown's recovery process was complicated and comprehensive, involving daily physical therapy exercises, nearly 30 doctor appointments, extensive rest and blurred vision and boundaries between injury and health.
"I also have developed a headache disorder from the first couple concussions so now it's hard to tell if I have a concussion or if it's just residual symptoms," Brown said. 
Truong underwent a similar rollercoaster of recovery. The timing could not have been worse. 
"I was panicking a little bit..especially with being a senior and trying to get recruited for college," Truong said.
Despite taking a couple weeks off in the transition from club soccer to high soccer, Truong admits she never really "rested it," and she noticed her injury and pain continued to "get worse over time."
Part of injury prevention stems from knowing your boundaries, something IB Sports and Health Science teacher Heidi McKeen says pain shouldn't dictate.
"I don't really like it when people say let pain be your guide, because some people have a higher threshold, a higher tolerance for pain," McKeen said.
In the healing process, the time Truong took off from training led her to lose muscle mass and strength in her knees, a typical reaction to injury and one that initially dismayed her. But as another student athlete in  IB Sports Medicine and Health Science class, Truong's recovery process integrated itself with the life and health lessons on and off the field. 
For Truong especially, learning about the role of the knee, a specific injury focus in the class, and the ensuing conversation of injury prevention was "helpful."
The goal of the class is for "students to develop more of a general understanding and awareness of their body in the way that it works," McKeen said. "One of the best things for me as a teacher is when young adult students come back and they say things to me, like, 'Oh, I was at physical therapy, and I totally knew what my physical therapist was talking about."
Beyond the physical toll, the threat of another injury has continued to cast a constant shadow-of fear— over the sport and the athletes' boundaries. 
"Sometimes I am terrified at practice," Cook said. "Sometimes I can visualize myself getting seriously injured." 
According to the Sport Science Institute at the NCAA,  an athlete's response to injury extends immediately after injury and through rehabilitation until an athlete returns to activity. Ultimately, every athlete's response is unique but many feel frustrated, depressed, irritated and fear injury.   
"It definitely impacted my confidence," Truong said "It was kind of hard to get into hard tackles and go full contact just with me in the past thinking I was healed when I actually wasn't."
All three athletes are fearful of reinjury. And for Brown, reinjury has already become an unfortunate reality. 
"I thought I had finally been cleared from all of this," Brown said. "Then this week I got hit twice in the head…I have been having slight headaches and foggy thinking."
Brown is currently out of sports for at least a week.
"From a psychology standpoint, injury is like an athlete's greatest fear…from the amateur to the professional level," McKeen said. "If you're participating in something, it's because you have a love and a passion for it. The thing that's gonna stop you from performance as an athlete is injury."
"
If you're participating in something, it's because you have a love and a passion for it. The thing that's gonna stop you from performance as an athlete is injury.
— IB Sports Medicine and Health Science teacher Heidi McKeen
Truong added after sharing her story. 
"My biggest fear is injuring myself to the point where I can't play anymore."
About the Contributor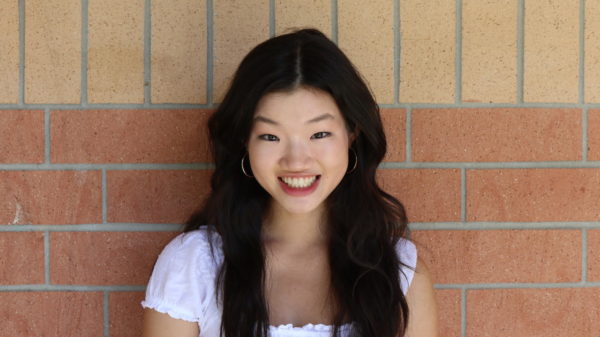 Sarah Yee, Co-Editor-in-Chief
Sarah is a senior and Co-Editor-in-Chief. This is her fourth year on the Gazette staff.