Teachers adapt midterms to accommodate for setbacks of online testing
In efforts to accurately test student knowledge through distance learning, teachers have adapted various test security measures to accommodate for cheating.
Over the past years, students have adapted to completing their midterms and tests in school with several crucial rules, but what happens when their every move isn't being observed and tracked by the teachers as proficiently? 
Jill Cova, a Spanish teacher at Granite Bay High School, has made her own alterations to the midterm tests. She had initially thought for the students to do an essay; however, since there are multiple students, it would be fairly challenging to grade so many tests digitally. Therefore, she has decided to do a multiple choice test. 
"It will be based on your interpretation of the questions rather than the difficulty of them," Cova said. 
Something else that Cova kept in mind was that the students have access to everything, meaning that they can search for answers. In order to solve this issue, Cova chose to give one hour to complete the test of 60 questions so the student doesn't have enough time to find the answers on the internet. 
Likewise, NGSS Biology teacher Damien Lawrence, has a similar plan and perception of the situation. 
"The students will have 37 questions and 60 minutes to answer them," Lawrence said. "Up until now we just gave open ended assignments, but the midterm assessment will have at least a time limit." 
According to Lawrence, many of the teachers are taking different approaches to the testing situation.       
Unlike Cova and Lawrence, some teachers are using Go Guardian and Illuminate to accommodate for cheating online. It displays the students' data and the teachers are able to see what is being done on each student's Chromebook. Others are making students record their hands and face in order to see what they are doing the entire time. 
While the teachers figure out their methods of giving the test, the students have formed their opinions on the testing circumstances of online school as well. 
Freshman Zinnia Vallero thinks that online testing is disorganized and problematic. 
"For example, what if our chromebook malfunctions during the midterm, that could be a big problem," Vallero said. "We should … apply our knowledge through a project rather than a test with many uncontrollable outcomes." 
Vallero is afraid of what the midterm will be like.  Some of her classes, like English, have not gone over a variety of material quite yet. Even just the feeling of being a freshman, and doing midterms for the first time can be terrifying and nerve-racking. 
"I don't know what the test has in store…since this is my first big assessment," Vallero said. "I don't know how difficult it will be."
However, senior Ashley Gleason, is more experienced with testing and has dissimilar thoughts. Gleason has taken several quizzes and tests online and believes that it is easier than in-person. 
Regarding the whole cheating problem going on, Gleason believes that the teachers are taking all the necessary steps for digital testing. 
"
Whether online or not, there is always a way to overcome the rules…the kids that would cheat in school, will find a way to digitally as well…while the others would remain their honest selves.
— Ashley Gleason
"Whether online or not, there is always a way to overcome the rules…the kids that would cheat in school, will find a way to digitally as well…while the others would remain their honest selves." Gleason said. 
While Gleason made it clear that online testing is easier and less stressful for her, others tend to struggle. The reason behind her favoring digital midterms and tests is that typing is easier and quicker than handwriting. 
Multiple factors, pros and cons, need to be measured when dealing with a learning curve such as this one.
"In the end, you are still preparing for a test," Gleason said. "Just simply try as hard as you would normally."
About the Contributor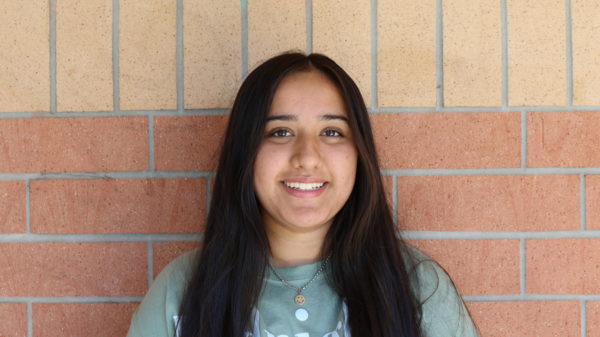 Saihaj Cheema, Assistant Editor
Saihaj is a senior and Assistant Features Editor. This is her fourth year on the Gazette staff.