Tao's Hotpot & Shabu opens in Folsom
   Tao's Hotpot & Shabu began soft openings in January in the Folsom area and caused quite a stir in the Asian community. As the only Hotpot restaurant in Folsom, people have flocked to Tao's Hotpot & Shabu to see what they have to offer. 
   Hotpot is a popular dish originating in China which consists of raw ingredients that are cooked inside a pot of boiling broth. Shabu is quite similar to hotpot, but with different soup bases. 
   At Tao's Hotpot & Shabu, a small pot is placed upon an electric stove that is built into the table. You are then served raw food of your choosing within the pot of boiling broth to cook and eat.
   Through soft openings, Taobo He, the owner, and staff began to discover what is popular among the customers and even tried some dishes themselves. 
   "I'm very proud of the spicy beef soup. It's the most cultural soup in our restaurant, and almost 40 to 50 percent of people order that," He said, "I'm very proud of the spicy beef because that's where I came from." 
   Though He remains undecided on a grand opening date, he estimates that it'll take place from Feb. 5-12. 
   At the moment, the "soft openings" provide customers with all-you-can-eat at 20% off. On the day the grand opening takes place, the sale and all-you-can-eat will end.  
   "Their food quality is very good," Ming Kong, a customer of Tao's Hotpot & Shabu said. "This place is very clean and comfortable."
   Among their food choices, their kobe beef has been a hit. Many people have also enjoyed their appetizers, which include sesame balls, fried pork skin, fried chicken wings and pot stickers. The side dishes include, but are not limited to, cilantro meatballs, shrimp balls, fish cake, and fried tofu. They also provide starches and vegetables for each person. 
   When updating the menu, Tao's Hotpot & Shabu plan on adding more vegetarian options as well. At the moment, they are able to make tomato and miso soup for vegetarians.
   "(The staff) were really sweet and accommodating," Lara Roebbelen, a customer of Tao's Hotpot & Shabu, said. "It would be a really perfect place to go with a whole group of friends."
   The staff has been training hard to get used to the schedule and adjust to every customer's needs and preferences.  
   "We were very open minded to keeping customers' opinions and what to do with what they like," Sarahlynn Peterson, a waitress at Tao's Hotpot & Shabu said, "To me, it feels like home. I just feel very comfortable here." 
About the Writer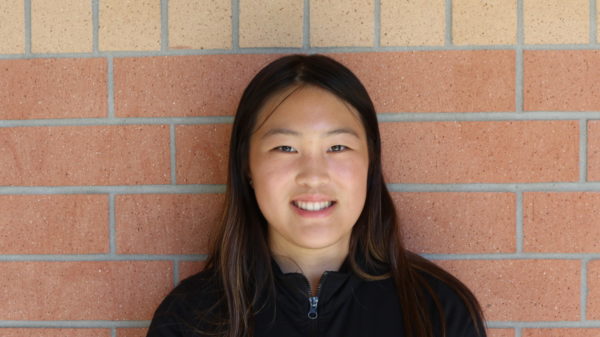 Rachel Guo, Co-Editor-in-Chief
Rachel is a junior and Co-Editor-in-Chief. This is her third year on the Gazette staff.