Students explore privileges and restrictions of driving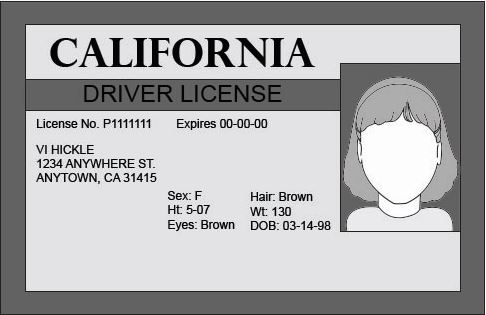 Obtaining a driver's license is a huge milestone in the life of a teenager. Their license is more than just a card – it is their ticket to freedom.
Granite Bay High School sophomore Ben Law received his license at the end of last year and is excited about his new independence.
"It has given me a lot of freedom with going wherever I want, whenever I want, so it's pretty awesome to do that," Law said. "I have really enjoyed driving to my friends' houses without my parents coming along."
One restriction that most newly licensed teens contest is the fact that they can't drive their friends around for the first 12 months after getting their license without having someone 25 years or older in the car.
Law sees this rule as beneficial.
"You can understand the law because it's for your security, so I'm good with it," Law stated.
Sophomore Hannah Bonfils also understands the need for the regulation.
"They want experienced drivers driving their friends," Bonfils said. "But honestly I still do it, and I know all my friends with licenses do it."
Bonfils also received her license at the end of last year and has benefitted from it by creating her own schedule.
"I get to just go out and get whatever I want to eat," Bonfils said. "And I can drive to my friends' houses whenever at anytime, so it's nice."
Sophomore Nicole Gearing, scheduled to get her license on May 23, 2016, is eager to experience this independence that Law and Bonfils have been enjoying.
"I'm looking forward to being able to go wherever I want, whenever I want, and not having to wait an hour for my parents to come pick me up," Gearing said.
Freedoms also come with responsibility, and Gearing fears something could go wrong.
"Breaking down on the freeway and not knowing what to do, that scares me so much," Gearing said.
Sophomore Adrian Lada, scheduled to get his license on April 7th 2016, agrees with Gearing.
"I'm looking forward to not having to depend on my parents as much to drive me places," Lada stated.
Lada, while comfortable on the road, still feels there are improvements needed to assist all drivers.
"I believe that there should be more yield signs and stop signs," Lada said.
The driving instructors who are in the car with newly permitted drivers are often in risky situations, and would likely agree with Lada.
Jearme Greathouse, a West Point Driving School Instructor who has been working with newly permitted drivers for several years, believes new drivers are well situated though.
"I would say most of our drivers pass the driving test," Greathouse said. "Only the students who are adults sometimes don't – who have not had the experience that teen drivers have."
However, newly-licensed drivers aren't always perfect.
"I think the most common thing that new drivers have a problem with is not braking early enough," Greathouse said. "They wait too long and brake
at the last minute."
That's not the only area where new drivers often need improvement.
"Staying center (of the lane) is another factor a lot of new drivers have a problem with," Greathouse stated.
While some have definite opinions on driving ability, Greathouse takes a neutral position when it comes to female driving versus male driving.
"I wouldn't say girls or boys are better drivers – it's just based on the experience they've had before," Greathouse said.
As an instructor for three years, Greathouse has some useful advice for drivers about to obtain their license, as well as the newly licensed.
"It's really important to look where you want to go and make sure the car goes where you are looking," Greathouse said.