Small steps on the road to recognition: Yosemite honors contribution of Chinese immigrants to the park's creation
Chinese immigrants were among the immigrant workers that paved the roads to the historic national park. Nearly two centuries later, their legacy has been recognized through the restoration of the Chinese laundry building in Wawona.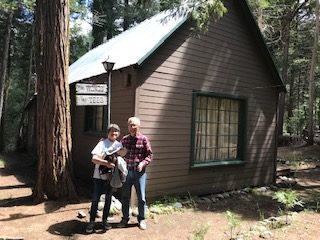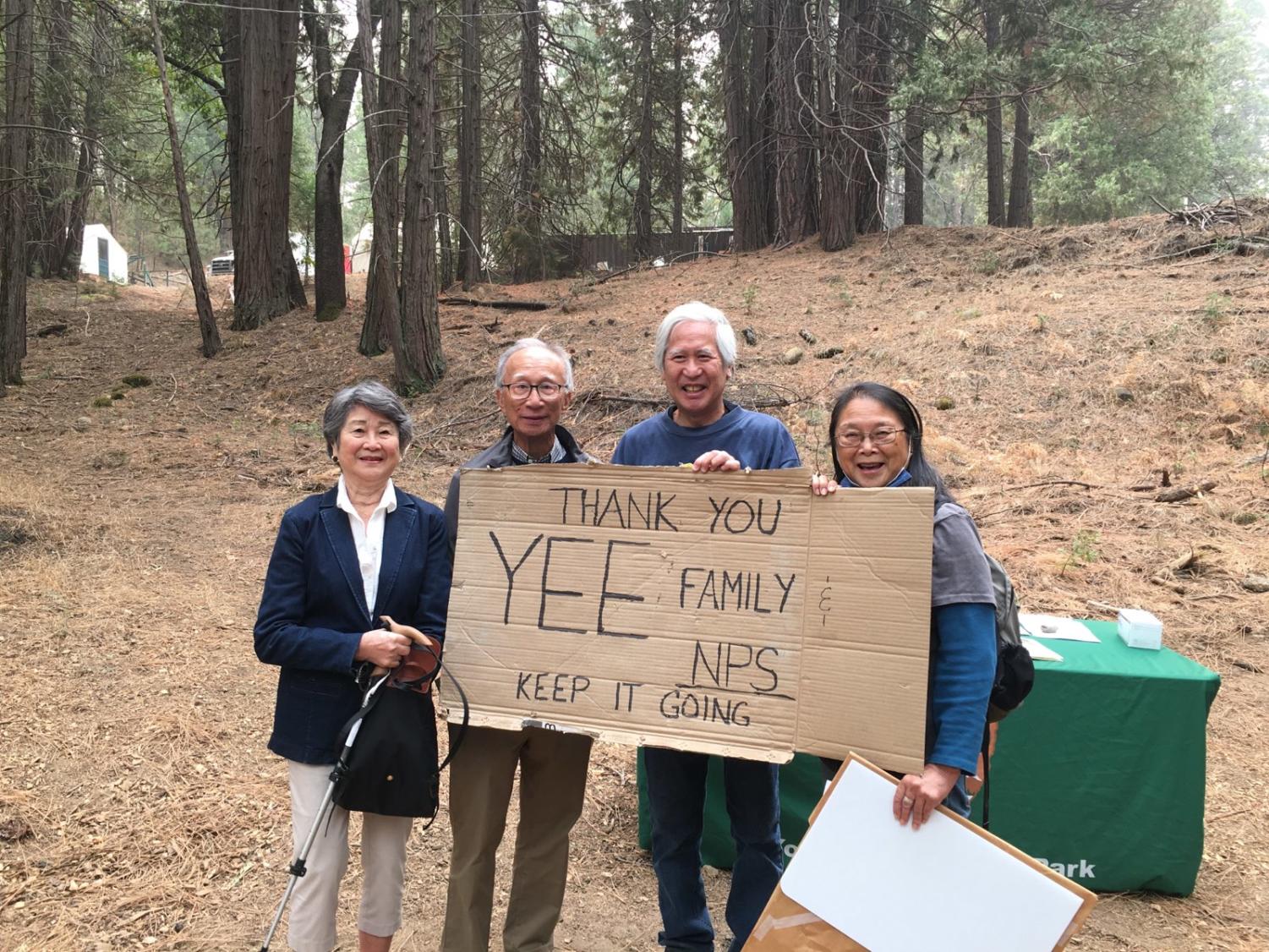 Among the world's nineteenth century rush to  California were the flocks of Chinese immigrants who chased their golden American dream of opportunity and equality at the base of "Gam Saan,"- Gold Mountain in Cantonese.
Deeply woven in these threads of the American story are their stories. 
Stories of the Chinese workers in Yosemite who toiled through the bitterness of the cold and cries of white workers bitter by competition. 
Stories of workers who labored through the snow and the constant danger of the dynamite they used, unaided by modern machinery. 
These Chinese workers built the wagon roads that connected Yosemite Valley and the Mariposa Grove of the Giant Sequoias. 
They built the 23 mile road to Yosemite National Park in just four and half months, the 56 mile Tioga Road in just 130 days.
Later, tourists frequented these roads to Wawona, home of the Wawona Hotel and the Chinese Laundry, where the hotel's Chinese workers would do laundry.
These roads told stories as they built connections.
Yet even as a fourth generation Chinese-American, I found myself unfamiliar with them.
The first of this October marked the first page in the long history of my ancestors and the reopening of the restored Chinese Laundry building. 
Ribbons were cut and cast aside as Asian American visitors and stakeholders, including principal donors and my great aunt and uncle, Sandra and Franklin Yee looked on. 
Because although I have never set foot on Yosemite myself, my familial roots to the park run deep. 
In 1953, my great aunt's father bought a cabin in Yosemite. The cabin, while small, continues to hold the same monumental significance to my great aunt Sandra as it did to her father. 
"I was about 14 when we first went (to the cabin)," Yee said. "He loved the parks so much that he said he would spend every summer there forever and he did. That was his American dream."
Yee has shared this dream with her children and grandchildren. 
"I brought my kids up to the cabin every summer of their lives," Yee said. "They would spend summers with (my parents).  They loved it and now they've passed that love to their children, to my youngest grandkids."
To the Yosemite Conservancy Project and the Asian Americans involved, their 100,000 dollar donation speaks volumes in honoring the legacy of the Chinese and the creation of new exhibits which will further showcase their historic contributions .
Scrapped were prior propositions for a new parking lot at Bridal Veil Falls. 
"That didn't sound too interesting," Yee said with a laugh. 
Awareness and appreciation for Yosemite's Chinese immigrant history and Chinese immigrant history as a whole has been a lengthy process. 
 "I felt this was a part of the American story that hasn't been recognized enough….it wasn't something that I learned in high school or college," said Yenyen Chan, a park ranger who has spent over 12 years dedicated to the study of Chinese history at Yosemite. "When I started doing this research, I didn't really know a lot about the history.  As I did more research, I felt it was an important story." 
As a school administrator, curriculum specialist and former U.S. history teacher, Li felt California's curriculum has historically neglected to include the important contributions of Chinese to national, much less local Chinese history.
"It's kind of like this victimization of Asians. There's no contributions- zero that Asians have made according to the US textbooks, " Li said. "We're…pretty much invisible."
Now even small, simple changes, considerations can breathe significance to stories previously untold.
Dropping one word, "pioneer" to rename Pioneer History Center to the Yosemite History Center reflected the park's increased dedication towards diversity, Chan explained. 
"There was this feeling that the Pioneer History Center was… very European American focused," Chan said. 
The Yosemite Conservancy Project decided to make the name change,"at a similar timing with the historic restoration of the Chinese Laundry because they want to highlight stories from all the different cultures that have contributed to Yosemite."
My question was, why now?
Desire to spread the stories of Chinese contributions has heightened in light of  the anti-Asian sentiment and hate that have rose over the pandemic.
"Combined with the adverse anti-Asian events that have happened this past year, it became a much more important story," Yee said. 
And appreciation for Yosemite's Chinese immigrant history has transcended beyond the park itself, in the stories several news outlets have documented of them.
"I've received some emails and messages from people that have either been to Yosemite and now want to come back or have never been there and are really excited because they are just excited that Chinese history is being talked about," Chan said. "This is something a lot of people have never heard about. It's been really wonderful receiving these messages."
The ribbon cutting and restoration of the Chinese Laundry in 2021, Chan says, are a reflection of broader interest in understanding our country's history. 
"If you keep on telling a story, more and more people hear about it," Chan said. "I think the fact that there is more awareness has helped…bring these stories to wider attention, but it's not… easy."
Every detail is noted; the plaque that marks the building's entry are letters engraved in Chinese dedicated to the Chinese visitors from overseas. Visitors that Chan and Yee hope will now see themselves represented in Yosemite's history.
They hope increased education and access to a place where visitors can observe, touch and feel these stories will ebb away the ignorance for interest.
"I just hope that education will help to eliminate some prejudices surrounding immigrants and to tell the story, that there are immigrants of every ethnicity (that) have helped build America," Yee said. "We're all Americans, no matter how long or how short we've been here."
"
I just hope that education will help to eliminate some prejudices surrounding immigrants and to tell the story, that there are immigrants of every ethnicity (that) have helped build America. We're all Americans, no matter how long or how short we've been here.
— Sandra Yee
Recognition must stay resolute.
Li proudly echoed these statements. "Asian American history should.. be more like inserted into every section of U.S. History," Li said.  "My role in this is to get this in the textbooks…and spread it across the state as far as I can go, right now I'm working in my own district.  I want to create lessons that I can just send out to anybody for free."
"You need to teach (Asian American history), let's not stop here."
The story of the Chinese, immigrant contributions, at Yosemite has unfolded its first few chapters yet still the full story but there is still so much to be written.
"(This recognition) is a way for us to realize 'What else have we missed?' " Chan said. 
About the Contributor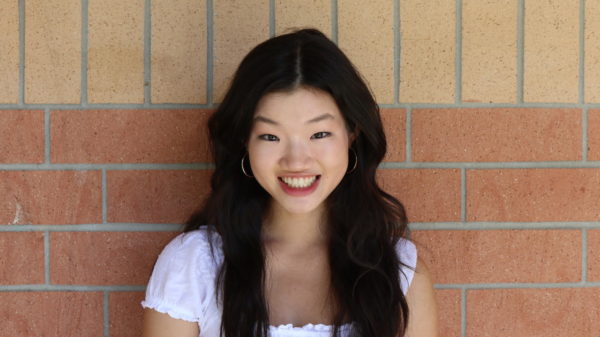 Sarah Yee, Co-Editor-in-Chief
Sarah is a senior and Co-Editor-in-Chief. This is her fourth year on the Gazette staff.