Satire: What to do if you're single on Valentine's Day
As Valentine's Day, the celebration of romance and affection approaches, you may find yourself deprived of both. If you are a single person, February 14th may loom over you like a dark cloud, but here are six ways to feel just as content as the couples around you:
Table for two, please! 
Whether it's a restaurant with 3 Michelin Stars or your local Taco Bell, walk in with a full length mirror. While other people engage in conversation with their significant other, you can blankly stare at the only person who loves you: yourself. On the bright side, you don't have to be worried that the person across from you will stare uncomfortably at the food in your teeth.
Become the PDA Police.
As California Penal Code 538d PC states, police impersonation is illegal. However, the real crime is that fellow single people have to endure other people's dreadful displays of public affection. Don't let the idea of being arrested stop you from instilling fear in couples. Put on your best officer uniform, and get to work. See a couple holding hands and gazing into each other's eyes lovingly? Yell "EYES OVER HERE!" and begin chasing them with a taser. Nothing is excessive when you're doing the right thing.
Sweep your local grocery store clean of all chocolate boxes. 
A heart-shaped box of chocolate has become an intrinsic part of Valentine's Day. Plus, chocolate provides serotonin and tryptophan. If one of chocolate's  purposes is to reduce sadness, the only people that should consume it on February 14th are those that are being reminded of their loneliness. So, gather your single friends and a few shopping carts. There is no reason for happy people to be happier.
Fill the void by trespassing!
Who said you can't buy yourself flowers for Valentine's Day? In fact, who said you couldn't steal flowers? Red roses here, red roses there. It's getting tiresome. You know what's more appealing? Your neighbor's beautiful garden. Do yourself a favor, and jump that fence. Bring a pair of scissors while you're at it, and cut your favorite flowers at a 45 degree angle. Make a bouquet, and if you're suddenly feeling generous, gift it to that same neighbor. They would be thrilled.
Impersonate Cupid. 
Your singleness may never be cured, but that doesn't mean that you can't cure others. If you've heard the myth of Cupid, you know that his arrow has the power to make people fall in love. Become him. Buy a bow and multiple arrows, and if you spot one of your lonely friends, aim and shoot. Surely they wouldn't be on the ground gasping in pain. Instead, they will have you to thank for helping them find the love of their life. Whether that is a random person on the sidewalk or the nurse wheeling them to the emergency room. It's a risk worth taking.
About the Contributor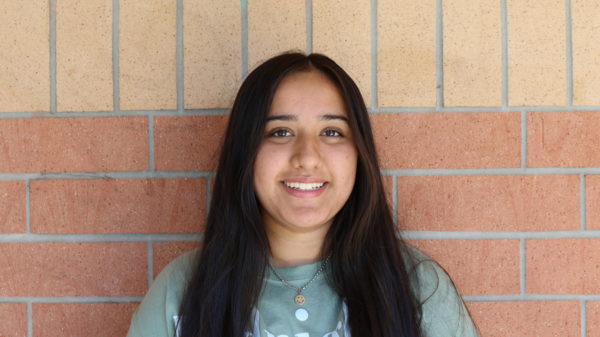 Saihaj Cheema, Assistant Editor
Saihaj is a senior and Assistant Features Editor. This is her fourth year on the Gazette staff.