Review: JID's "The Forever Story"
Even from an outside perspective, JID's "The Forever Story" has obvious merits.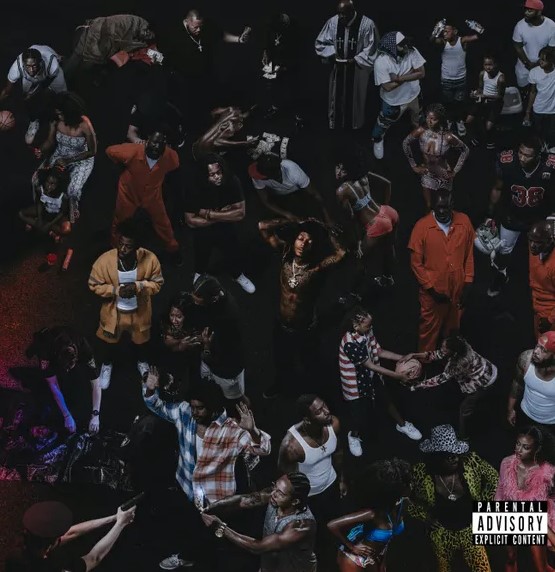 For someone who doesn't listen to much rap music, I was surprised by JID's new album, "The Forever Story."
In the variety of music I do have experience with, all good music has something that everyone will appreciate, and I thoroughly enjoyed this new release. 
JID was a featured artist on Doja Cat's "Planet Her," where I would've heard him, and gained popularity after several smaller projects leading up to his first album release in 2017.
This new release has been anticipated for the past two years, as JID has been teasing the release.
Layered with 40 or so people, different sizes, around a centered JID, posed with his hands on his head, the album cover is striking. 
It takes a minute and a couple of looks to get the full picture, and then some time to really take in all of the detail. 
There's a cop, being filmed, pointing a gun at a man with his arms up, a cop zipping up a body bag, a woman collapsing next to him, devastated. A couple of basketball players, a football player, a group selling bottled waters and a pastor. All are separated and distracted by their own situations, but overlapping. It's a work of art.
The album cover matches the album in that every aspect is well thought out. Every image, facial expression, action to every lyric, beat, note and feature.
Since it's been four years, JID has had some time to really think it through, and it shows. 
"The Forever Story," which mirrors his debut album "The Never Story" (the album cover is even similar) starts out with a minute long intro track, with a count off and harmonizing "forever can't be too far away," ending with a voicemail-like recording. 
Voicemails in rap are seemingly common, and push the story along. JID uses them quite a few times throughout. 
Immediately I was struck by the layers to each of the 15 full tracks. 
Take, for example, the whistles and referee sounds, out of a football game that break up verses in "Raydar," or the completely new melody introduced in the last 40 or so seconds of the song. 
There's harsh and loud sounds at times, or shiny wind melodies like the one that starts off "Stars."
Chorale melodies often back JID's voice, or a spoken recording. 
Groups join in on lyrics here and there, sometimes with a chant, making the whole work feel like it was a group effort, a representation of JID's community rather than just his own work. 
Nine tracks get features, from 21 Savage, Ari Lennox, Lil Wayne and a handful of other rappers that add a new sound to an already dynamic album. 
Each brings their own unique aspect, but one that blends well with the overall theme. 
The lyrics are complex, thoughtful and intentional. 
In "Kody Blu 31" the phrase "swang on" repeats the entire time, but even that works. It never got annoying and the supportive and energetic beat underneath still gave even simple lyrics depth. 
Many phrases called back to common themes of racism from the government and police, much more eloquently than I can describe, since much of his word choices are expletive. 
He also frequently referred to other recognizable artists and songs, which were fun moments throughout the album. 
These included two Beyonce mentions and lines in "Can't Make U Change." 
JID says, "TLC would call me a scrub," and "I ain't tryna be the guy that's gon' make you cry me a river like I'm Justin Timber, Timberlake or Timbaland, I'm controllin' my temper."
Overall, the album is a great listen. It's definitely something I'll return to and recommend. 
If you love rap, or if you've  never put on a rap song willingly, give it a try. It really does have something for everyone. 
From "Galaxy" to "Lauder Too" I was pleasantly surprised and delighted by each new sound and song. All brought their own rhythm to the album and nothing was repetitive or out of place.
JID's creative genius in every last detail of this album gets my stamp of approval.
Overall rating: 8/10
Best tracks: Raydar, Kody Blu 31, Money
About the Contributor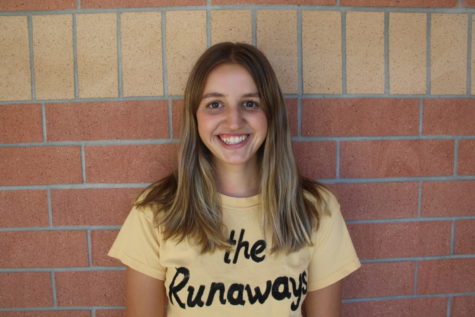 Elise Fisher, Co-editor-in-chief
Elise is a senior and Co-editor-in-chief. This is her third year on the Gazette staff.