Racing into Skiing Season
Stan Batiste, a Granite Bay resident and Tahoe City skiing museum owner, loves the thought of skiing. In his free time he loves to go out and ski. Stan has been skiing for about 45 years. Owning and operating the Sierra Ski Museum he has learned so much and is still learning more and more.
Over the years Batiste has created the museum with his wife. He and his wife Maryann have collected many things such as rare skiing and Olympic items and books about skiing and the wilderness around there. Their focus is to continue bringing new things into the museum. 
Batiste said, "My job as a skier is to collect, preserve, and display the ski history. We have thousands of artifacts including the Olympic collection from 1960 and many items back to the late 1800's"
Batiste loves to go to Sugarbowl in Tahoe as it is so close. He has had a lot of practice and it is one of his favorite things to do. 
"Skiing makes me feel free. Flowing through the moments. It feels like I am part of the forest" Batiste said. 
Unlike Batiste, Stephanie May, a GBHS English and drama teacher, is a beginning skier. 
May said, "I was very nervous but being able to ski was exhilarating. Going down the hill was amazing but I was really focused on all of the techniques."
May has only skied one time and she loved it.
"I have been snowboarding a couple times but skiing was a whole different experience! I loved it and would like to do it again sometime soon!"May said
Like May, Amna Sheikh, a freshman at GBHS, is also a beginner skier. 
Sheikh said, "I feel nervous but I am happy. Once I am going down the hill then I get in the moment and don't think about anything else but just being free."
She was scared to get hurt but her tone when reflecting on her experience was joyful. She would love to go again and would recommend going skiing to anyone.
Sheikh said, "I didn't want to fall and slide down the hill and end up hitting a tree. I have a very bad fear of heights."
Tips from these skiers:
Learn the basics

before you start skiing 

Familiarize yourself with the skis 

Stick with it.

Don't compare yourself to anyone else. Learn at your own pace.

Boreal Skiing resort

offers quality lessons for beginners.
About the Contributor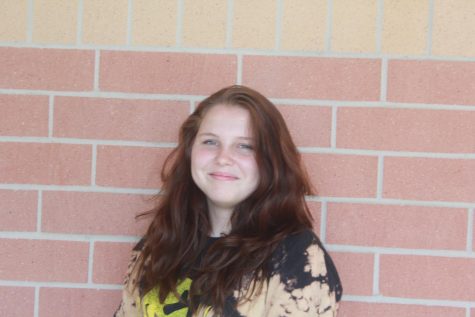 Eternity Martinez, Staff Writer
Eternity is a sophomore, and this is her second year on the Gazette staff.