Placer County reopening schools impacts students and programs
Reopening schools may benefit several programs in being able to offer greater opportunities for students; however, for some students, going back is not even a question in consideration.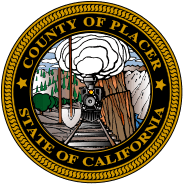 On August 19, 2020, Placer County Public Health shared that Placer County will begin reopening the community. However, the decision as to whether schools should reopen or not is still being discussed.
Within that discussion, the Roseville Joint Union High School District is taking the safety of their students into consideration.
"We are committed to taking an incremental approach to ensure safety and remain on a path towards full reopening," said Jess Borjon, the RJUHSD Interim Superintendent. "The RJUHSD Board of Trustees has assembled a Campus Reopening Subcommittee to examine the current guidelines and logistics to reopening schools."
Given the various factors involved in reopening schools, the RJUHSD Board of Trustees meets on the second and fourth Tuesday of every month to discuss possible risks.
However, for some students, going back to school is not even in consideration.
Senior Maya Seagraves is planning on graduating early to avoid possibly threatening the lives of her high-risk family.
"I live in an at-risk household," Seagraves said. "I have asthma, and I live with my grandparents. My grandma has multiple sclerosis which means she is on immunosuppressants. As a result, I am graduating early because the idea of Granite Bay High School going back in-person in any form poses a real threat to me and my family's safety."
In addition, Seagraves believes that reopening schools would threaten the lives of many students and families beyond her own.
"Some politicians have said that if we reopened schools 'only' 0.1% of students would die," Seagraves said. "That would be two students at our school— two of our peers would die, two families would lose a child. As frustrating as online school may be, this is a matter of life and death."
"
That would be two students at our school— two of our peers would die, two families would lose a child. As frustrating as online school may be, this is a matter of life and death."
— Maya Seagraves
Although Coronavirus cases have gone down in the past few months, the virus is still a deadly threat to students, teachers and the entire Placer County community.
Since last spring, schools have moved over to an online format, requiring students and teachers to adapt accordingly. The current circumstance of online school limits many students, especially those enrolled in elective courses.
This online format may have contributed to the decline in GBHS band members. The band used to have about 120 members, but that number has since dropped to 82.
Currently, there are only three seniors in the band program; however, despite the drop in numbers, junior Aidan Dawn believes that the number of band members does not affect their presentation.  
"The quantity of members doesn't determine the quality of our performance." Dawn said."I'm not all too worried about the drop in band members. (It) happens to different bands all the time for different reasons, (so it is) nothing to really worry about. I'm sure we'll have more members than ever in a few years." 
Other electives, such as drama, have been adjusting to the new online format as well. Senior Maddie Jenkins is currently enrolled in drama and has learned to manage her time differently during the pandemic in order to make the best of what is available. 
"The drama program has been doing very well actually," Jenkins said. "We have been finding different ways we can discuss things happening in the world of theater and important things that are happening worldwide."  
Unlike band, however, the theater program is not experiencing a decrease in enrollment despite the setbacks of distance learning.  
"We still have the same amount of people in the program," Jenkins said. "It's an awesome program to be a part of, and it's awesome that lots of people are interested in it."
Inevitably, the pandemic has made a big impact on the way students learn. However, despite the inconveniences, Jenkins doesn't think that students and teachers should go back to school.
"I personally don't think it's safe," Jenkins said. "I think that it is getting better, but we should wait (until) everything is cleared up (before) we open up everything."