Personal Chromebooks now allocated to all grade levels
Seniors and freshmen now required to have school-issued Chromebooks
The new school year has rolled around, which means new school supplies – including a Chromebook for every Granite Bay High student. 
Chromebooks are seen everywhere around the GBHS campus, but this is the first year that every student has been issued a Chromebook. The program started last year with freshmen and sophomores, but now they're available for everyone.
Many students use laptops, and they are vital for the completion of online homework and tests. At GBHS, however, students use Chromebooks almost exclusively during the school day.
According to assistant principal Jennifer Buschmann, the Roseville Joint Union High School District decided to make the switch from BYOD – bring your own device – to Chromebooks for all because all materials should be accessible for all students.   
"(We had) a couple pools of money the district got a couple years ago, and they decided they wanted all students to have access to technology – not only at school, but at home (as well)," Buschmann said. 
"
It's really an equity issue, because we know some students don't (have technology access at home)
— Jennifer Buschmann
Buschmann emphasized that the school district wanted students to have access to technology both at home and at school, and the Chromebooks-for-all program was a way to help make that happen.
"It's really an equity issue," she said, "because we know some students don't (have technology access at home),  and we also want to increase the access and availability of resources … like library databases and classroom materials and books."
Many students think the transition to Chromebooks has been a positive change.
"It lets me get more information rather than using a book, which gives us extra details rather than just straight answers," freshman AJ Kirby said. 
Chromebooks can also extend the creativity of students by giving them more resources to study and finish homework. 
And it's not just students – teachers are benefitting as well.
"I can post materials – what I used to call handouts … on paper – now I basically can post that material on Google classroom, and students immediately get out their  Chromebooks," engineering teacher Steve Dolan said. "It helps the teacher to not make copies and waste paper. I can give more relevant updates of stuff – in fact, I just made an edit on my handouts in class, and so kids immediately have that updated and edited version rather than make more copies and handouts.
"I think it's replaced photocopies … and that saves teachers money and the cost of the paper." 
About the Contributor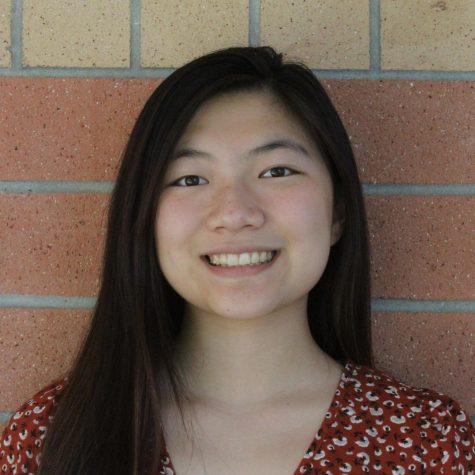 BELLA KHOR, Senior Editor
Bella is a junior, and this is her second year on the Gazette/GraniteBayToday.org staff. She is a Senior Editor.