New teachers emerge at GBHS
With the turn of the new year, a few new faces have emerged at Granite Bay High School. In their respective areas of expertise, GBHS's newest teachers are bringing their unique perspectives to the classroom.
Celine Geneve-Brown, one of the new teachers, is teaching French 1 and 2.
"I am absolutely passionate about teaching French," Geneve-Brown said. "Learning a new language is not just a new way of expressing oneself, it is also a new way of thinking and relating to the world. It opens new doors and horizons you probably hadn't considered."
Geneve-Brown previously taught all levels of French at Hiram Johnson High School in Sacramento for four years before moving to her home country of France. She returned to California a few years later and taught at the elementary and middle school level, before returning to instructing at the high school level.
"I decided to become a French teacher after being given the opportunity to lead a college French class for a professor who needed help with her beginner students," Geneve-Brown said. "It was incredibly gratifying to watch students grow increasingly confident in their language skills and get excited and curious about French culture."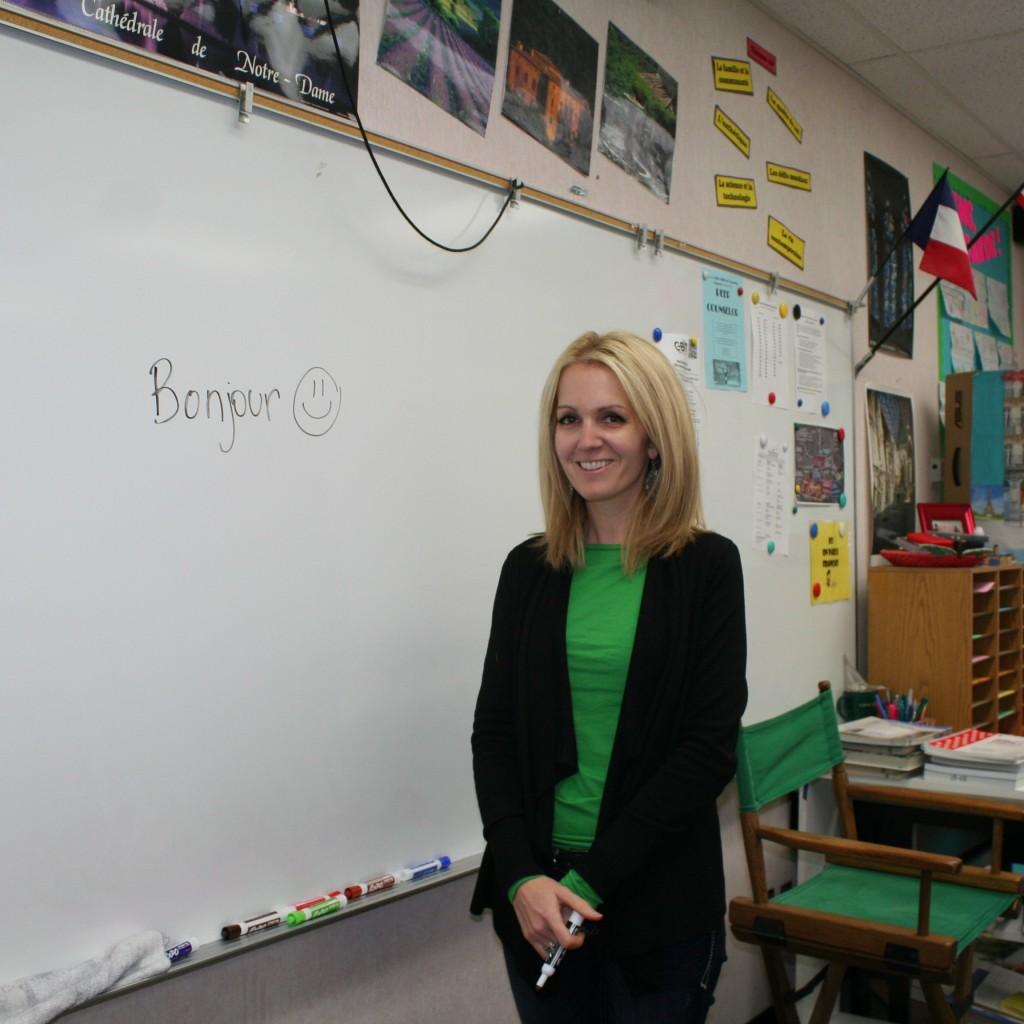 Jamie Handling, who is teaching CP English 10 and 11, is equally passionate about her profession.
"I've wanted to be a teacher since I was a very little girl," Handling said. "I would even ask for gradebooks and teaching supplies for my birthday and Christmas. I also had a rolling chalk board that I would use to teach my stuffed animals."
Handling has been teaching for 15 years, and previously taught English 9, 10 and 12, as well as Creative Writing and Power Reading in Georgia.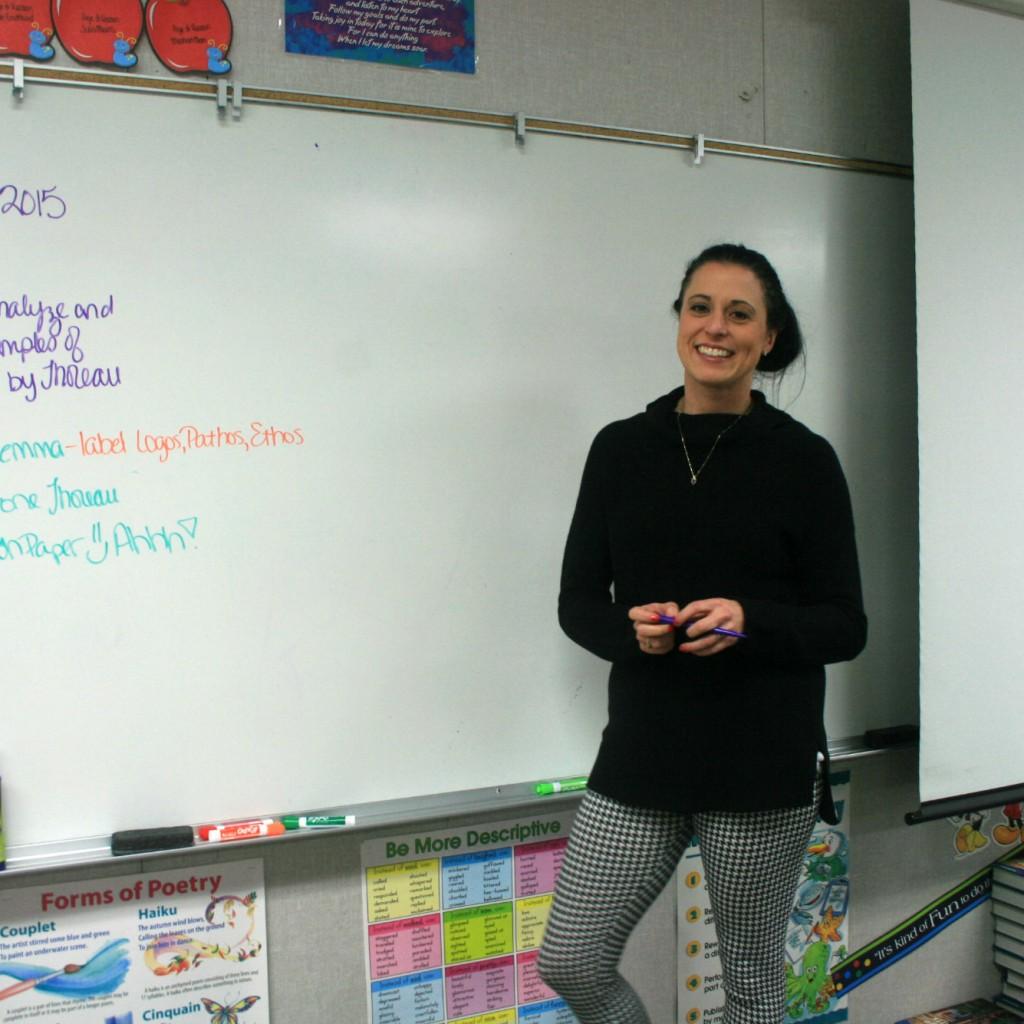 The third new teacher, Mark Imrie, has been teaching for 12 years and  now instructs Exploring Computer Science, Technology Essentials and Leadership – GBit – and International Baccalaureate Information Technology in a Global Society at GBHS.
Imrie previously taught history at Spring View Middle School, and this is his first time teaching at the high school level.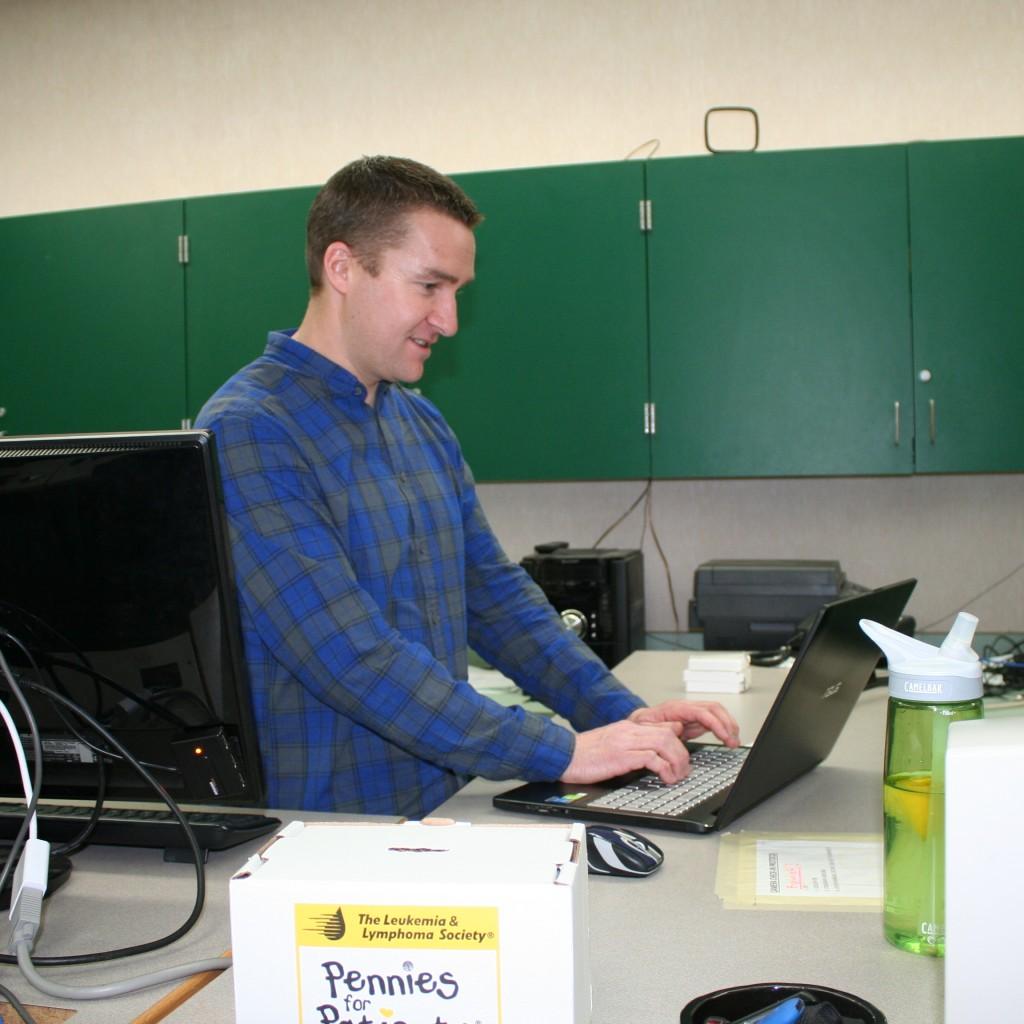 "I teach technology classes because there are so many career opportunities for students in the technology field, and I saw a need for quality technology instruction to a wider audience," Imrie said. "I'm hoping to see a greater variety of students exploring the fields of technology and computer science."
  According to the new teachers, the transition to GBHS has been smooth, and are they are happy to be teaching in this community.
"I love the big school environment (here)," Handling said. "I think it's incredible to be a part of something larger than myself, so watching thousands of kids grow and move on to their next stages in life makes me feel (like) I am contributing to that."
For Imrie, the transition from a middle school to a high school has been smooth, but the environment is different.
"Coming in the middle of the year has made the transition a bit more difficult, but so far the transition has been surprisingly smooth," Imrie said. "The hardest part so far is trying to meet all the new staff … There are so many staff members on a high school campus, and (it is difficult) trying to remember all of their names and what their roles on campus are."
Geneve-Brown said she was originally a little apprehensive before teaching here, but has adjusted well to GBHS.
"I was a bit worried before starting to teach here because starting mid-year is a bit of a challenge, but I am slowly getting more comfortable," Geneve-Brown said. "The easiest part for me has been the welcoming feeling and kind vibes I received from everyone. That says a lot about a school and its staff and student body. Merci to everyone."
The teachers also say they have high hopes for their impact on GBHS students.
"I remembered sitting in my own English high school class and dreaming about exploring the American culture one day," Geneve-Brown said. "While the high school teachers in my country were a lot less enthusiastic and incredibly more strict, I still felt that my language courses ignited a desire in me to explore new ways of thinking and relating to the world. I hope to do a little bit of that for my students at Granite Bay."
Handling similarly understands the importance of her role as a teacher.
"Teachers are so much more than disseminators of information. We are role models as well," Handling said. "We need to set the examples and model what we expect kids to do. In order to do that I plan on trying my best to not only teach, but to listen and build relationships. When kids know you're invested in them, they are more inclined to work harder."
Imrie says the goals he has for his teaching and for his students expands beyond the classroom.
"The most important role of a teacher is to motivate and inspire students to see new things, to explore and sharpen their skills and talents (and) to challenge themselves to achieve greater success than they thought possible," Imrie said. "I try to bring in new and different perspectives to the classroom so that students see more than the concept being taught. I don't want to just teach technology skills, I want students to see the possibilities of the technology and the potential impact that technology can have on society."