Music Review: Thriller
Editor Will Anderson offers his take on a timeless album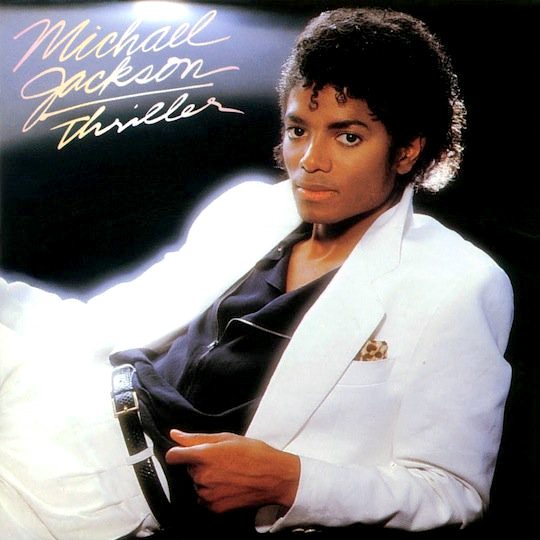 Michael Jackson's Thriller is second to none.
Not only is this masterpiece one of the best albums from the 1980's, but it's one of the best albums of all time.  
The Joshua Tree by U2, Kind of Blue by Miles Davis, Illmatic by Nas and Sgt. Pepper's Lonley Hearts Club Band by The Beatles are the only other works that can compare to Jackson's sixth studio album.
I say this because all of those albums left a legacy that is unmatched.
Michael Jackson changed music forever, and Thriller is the album that headlined his incredibly successful career.
To no one's surprise, the post-disco rock pop album topped charts in the US in two different years, 1983 and 1984.
It also sold over 33 million times, making it the first album to ever go 30 times multi-platinum.
Mixed and produced in the historic Westlake Recording Studios in Los Angeles California, Jackson's vocal perfection layers with distorted rock riffs, dance hall loops and rhythmically rich melodies to lay the foundation of the LP.
For most pop albums the A side has a few decent songs and the rest of the album becomes just as forgettable as the other members of The Jackson 5.
But get this, Billie Jean, Beat It and P.Y.T. (Pretty Young Thing) all came from the B side.
These are timeless classics that are so irresistible that they have even made their way onto the playlists of high school dance DJs in 2017.
The funky and uncommon effects on electric and bass guitar screams 80's pop, but in 1982, co producer Michael Jackson and executive producer Quincy Jones were a step ahead of the music industry.
No, the King of Pop didn't do it alone, he even had a feature on the album – Paul McCartney.
No one is more worthy of a pairing with the King than McCartney, making the third track on the album 'The Girl Is Mine' a vocal and lyrical standout.
But that isn't all. The MTV single 'Thriller' even managed to make zombies cool.
The brilliantly choreographed 14 minute horror-themed music video aired in December of 1983 and continued to bring publicity to the already global hit that is Thriller.
If you say you are cultured and haven't listened to the album at length, you are merely lying to yourself.
Take a journey to the 80's and relive one of the most influential pop albums ever – Thriller will not disappoint.