Music Review: Rare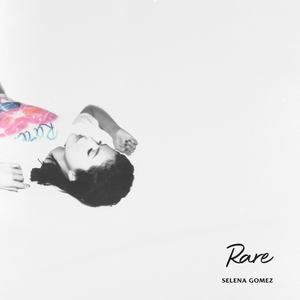 Selena Gomez hasn't made a bad album, and she isn't about to start now.
With her last album, "Revival" being released in 2015, the nearly five  year wait for "Rare" was worth it.
Disney Channel was off-limits when I was growing up. Surprisingly, I was still allowed to be on YouTube, under the "careful" supervision of my older brother, and I came across Selena Gomez's music.
I was instantly obsessed with "Love You Like a Love Song," as many typical, and obviously romantically experienced, nine-year-olds were apt to be, and as she released new music, I became obsessed.
Then came the drama. Equally as addicting and perhaps even more so than the distinct music video style of the early 2010s, was the drama. Selena Gomez dating Justin Beiber? The spectacle! Such young lovebirds, who knows if they will part, if ever? 
Their romantic trials and tribulations were dramatically documented through the media for the public to see, and even with Beiber's recent marriage to Hailey Baldwin, now Hailey Beiber, people were still trying to see where Gomez would fit in this narrative. 
It's a common speculation that Gomez's music revolves in some way around Beiber, and that's no different for "Rare".
An album practically oozing with self-awareness and growth, "Rare" appears to be a collection of songs with lyrics that reflect upon events from the last four years of her life and has stirred commentary among those who has watched her life since her time on Disney Channel's "Wizards of the Waverly Place".
With thirteen tracks, Gomez's album is stylistically, a safe bet for fans of her last work, as her album is not in an extraordinary style, staying within Gomez's current dance-pop dynamics presenting tracks perfect for dancing or just vibing.
However while Gomez has admitted that there are tracks on the album that she had written with Beiber in mind, the album is based on so much more than Justin Beiber.
It's an album of songs that Gomez had written during trying times of her life, whether they were struggles with her mental health, a life-changing medical diagnosis, or highly publicized romantic life.
Songs like "Vulnerable" and "Lose You To Love Me" are just a couple of the tracks on the album that Gomez utilized to create and immortalize her feelings and thoughts.
Since her album from 2015, "Revival," it's been noticed that Gomez's overall mood for her tracks appear to have a somewhat melancholic undertone, and although "Rare" does have that quality, it's offset with Gomez's recurring theme of personal growth and acceptance and moving on.
Gomez has had four years to be introspective and develop a sense of consciousness. She truly portrays that in this album, if one takes the effort to listen closely and truly hear her speak.
Quick Take: A melancholic, yet self-empowering representation of Gomez's experiences over the years