Music Review: Magnets EP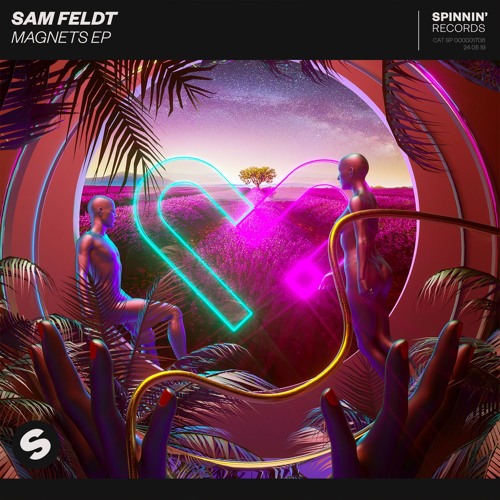 Released on May 24th, 2019, "Magnets EP" by Sam Feldt is an album that needs to be on everyone's playlist.  Categorized in the dance genre, Magnets EP is the type of album that you would want to listen to during any time of the day. 
With only five songs, all of them about three minutes long, the album has a little bit of everything. Though it is only in the dance genre, it has songs that range from relaxed and calm, to fun and energized. 
This album features many new and upcoming artists like RANI, ROZES, Sam Martin, Joe Housley, and Sophie Simmons. With so many different featured artists, every song on this album has a different sound and feel.
If you are looking for a song that is relaxing and calming, listen to "Hide & Seek featuring Joe Housley". If you find yourself wanting a more upbeat and energizing song, listen to "Post Malone featuring RANI". On Apple Music the song Post Malone is featured as a popular track.
This album really does have a refreshing new take on the dance genre. Though, as I said before, every song sounds different, I believe that anyone who listens to this album will discover something relatable in at least one of the songs. 
My favorite song on this album is "One Day" featuring Sam Martin with Yves V. I love this song because not only is it like the type of music I prefer, more on the chill side, but it is a song I could listen to waking up, during lunch, and even as I am trying to go to sleep. Not only that but I feel like that specific song tells a story of finding self-love, which is a journey I just recently started. "One Day" is a song I think everyone needs to listen to because no matter what you identify as, everyone should love themselves, and be loved for who they are and this song is an impactful reminder of that.
I wish that "Magnets EP" had more songs in general, because I find every song to match all of my moods throughout the day, but it is difficult to listen to the same five songs on repeat.
"Magnets EP" is trying to get a point across, which is that life is too short to worry about the little things so just live it. Don't worry about what anyone thinks, just try your best to enjoy life as it is and don't lose sight of who you are.